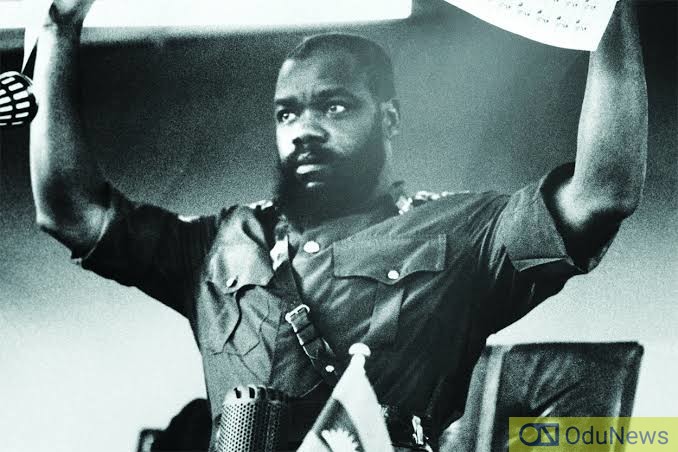 Oxford-educated Chukwuemeka Odumegwu Ojukwu joined the Nigerian army, against his wealthy father's wishes, hoping to play an integral role in the nation's affairs once Nigeria had gained independence from Britain. Instead, due to his ethnic loyalties and to political events, he became the leader of the Biafrans during a bloody civil war in Nigeria.
At the onset of conflict in 1967, Odumegwu Ojukwu received little sympathy or support from the international community. Nigeria, however, was backed by Britain, the Soviet Union, and most of Western Europe. The Nigerian central government first established a naval blockade along the Biafran coast then sent troops, composed mostly of Muslims from the northern part of the country, to the east where they were met by Odumegwu Ojukwu's rebel forces. Initially, the Biafrans took control of strategic points in the midwestern region of Nigeria and the oil-rich Niger River delta. The central government retaliated by sending in more armed forces, which escalated the conflict into a full-blown civil war.
By the end of 1967, Nigerian forces had regained control of the midwest and had cut off Biafran access to the sea. Although they had encircled the Biafrans, they were unable to penetrate the Ibo heartland. The Biafrans, however, were crowded into mangrove swamps and hardwood forests, unable to provide themselves with the materials of daily existence.
General Ojukwu, who was 36 years old, left the provisional secessionist capital, Owen', on Jan. 9  for an unknown destination as the Biafran state, set up May 30, 1967, was on the point of collapse.
He handed over authority to Lieut. Col. Philip Effiong. The following week, Colonel Effiong negotiated the surrender of the secessionist forces, which had been battling the Nigerian army since the civil war broke out July 6, 1967.
The secessionist leader, who before his departure said he was leaving in order to have discussions about a peace settlement, was variously re ported to have gone to Portu gal, France or Zambia.
There were reports in Nigeria then that General Ojukwu fled on one of the last planes out of the enclave, disguised as a priest and on a stretcher.
On Jan. 15, the day that the surrender documents were signed in Lagos, and Biafra ceased to exist, General Ojukwu issued a statement saying that the secessionist state continued to live and that the struggle would be main tained.
The Ivory Coast statement called on newsmen to respect General Ojukwu's pri vacy and said that froth now on "he will refrain from taking up any position." It added that the former secessionist leader's movements were not being re stricted.
Referring to the Jan. 12 policy declaration, the an anouncement said, "It is according to this solemn principle that we accorded General Ojukwu the right of asylum when he arrived in Ivory Coast. It is according to this solemn prin ciple that even though he re mains entirely unrestricted in his movements, he will not take part in any political activity while in Ivory Coast."
The statement, which did not disclose the date of General Ojukwu's arrival in the Ivory Coast, said the Government's wish was for a general reconcil iation that "would allow the return of all those who have had to leave their country."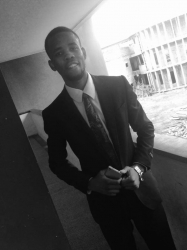 Latest posts by Adelowo Adegboyega
(see all)

Submit press release, news tips to us: [email protected] | Follow us @ODUNewsNG