Thanks to social media, many Nigerians have become 'Constituted Authorities' and are now at liberty to exhibit actions that could hitherto open them to a 'police backlash'. One such privilege is the renaming of President Buhari as 'Sinzu'. The etymology of the word is dicey but became widely known after a popular Nigerian comedian 'Lasisi Elenu' used it to refer to a 'Yahoo Boy'(Internet Fraudster) in one of his skits.
Many Nigerians on social media have now added that to the aliases of President Muhammadu Buhari. 'Sinzu' has now witnessed some sort of semantic extension that it now refers to the thieving politicians in the country. Corruption among the political class is one a toddler in the country can talk about effortlessly.
Asides the 'Sinzus', Nigeria now seems to be in a stage that could be tagged 'The Evolution of Hushpuppis'. The Hushpuppi tale is still fresh in the minds of many Nigerians. How a young man from the streets of Agege became one of the world's most notorious fraudsters still appears like a movie to many. The 'internet El-Chapo' pulled a heist that saw him scam over 1.9 million people.
A social media user while downplaying the extent of internet fraudsters in the country said Nigeria is not as notorious as Russia and Singapore. He might be right if his yardstick for that is the social media show. But 'on the streets', one would understand the position of internet fraud in our society. It's the get-to hustle to 'escape poverty', it is the norm, in many instances, if you are not into such, you're an outcast.
So, Hushpuppi is really not Hushpuppi. Hushpuppi is the millions of Nigerian youths into internet fraud. 'Yahoo' has been the saving grace for many Nigerians. It has become so much of a norm that parents force their children to engage in it. 'Nigeria is sitting on a ticking bomb' is an expression that has been widely used by many writers in times past, but now is the time the bomb is ticking – very fast!
Hushpuppi is not just the Ramoni Igbalode facing a 20-year jail term in the US, he has expanded to become 'a symbol of hope' (as he once said) to many Nigerian youths. 'Hustle' in the street parlance simply means internet fraud. We are in a fraud-glorifying system. The churches, the mosques, the schools, families, society- every aspects of our nation glorify fraud. We are caught in a web and sadly, it may only get worse!
Now to the hunter. Ibrahim Magu- the Hunted Hunter- the Hunter who has been hunted and the once upon a time champion of the fight against corruption. The constituted authorities on social media have coined his new nomenclature, he has been betrothed into the Hushpuppi's clan. He's now called 'HushMagu'. Magu's hypocrisy is the homage vice pays to virtue. Being free of corruption is worthy of emulation but such corruption is HushMagu's vice.
In exhibiting the hypocrisy of humans, Shakespeare in his play 'Measure for Measure' through the character Duke Vincentio said: 'O what may man within him hide, though angel on the outward side!'. Magu portrayed an angel on the outward side but he definitely can't hide what's within him- the same corruption he's appointed to fight. The EFCC had in recent years appear to have sharpened the fight against corruption. Although many Nigerians still believe it has largely been selective. The friendly thieves are not investigated but rather celebrated.
As far back as 2016, Magu was indicted in DSS report which claims he was living in a N40m mansion paid for by one Umar Mohammed, a retired air commodore who was allegedly involved in fraudulent deals. Magu's alleged 'friendly thief', Umar Mohammed, through his company, Africa Energy, got the Federal Capital Development Authority's contract to furnish the residence for N43 million. Just like Hushpuppi, Magu enjoys a high-profile lifestyle. Although President Buhari directed public servants to fly economy flight, Magu is a first-class flight freak. HushMagu, as christened by the 'Constituted Authorities', has further shown how tasking and troubling the fight against corruption in Nigeria could be. Nuhu Ribadu, Farida Waziri, Ibrahim Lamorde and now Ibrahim Magu have all lost the self-war against corruption.
Nigeria's corruption woes have eaten too deep into the country's systems. The bitter truth – It cannot be eradicated. Efforts can however be made to minimise it. One of such efforts is to carry out a thorough review of the EFCC act. Part 1 Section 2a(ii) says that the Chairperson must "be a serving or retired member of any government security or law enforcement the agency not below the rank of Assistant Commissioner of Police or equivalent, and must "Possess not less than 15 years cognate experience". These sections should be reviewed and open to credible and capable persons irrespective of professional background. The commission should be granted enough autonomy to avert being a pendulum in the hands of politicians.
These new names are never meant to sound attractive or to show their style (Flair), they are to castigate them- to 'flare' up! Yes, corruption abounds at the 'bottom' but the fight against the menace should as well be focused at the 'top'. The 'Sinzumonies' should be fished out and disgraced accordingly, the 'Hushpuppis' must pay for their crimes and the 'HushMagus' should never be allowed to head an anti-graft agency.  Till then, let's get used to calling them their new names!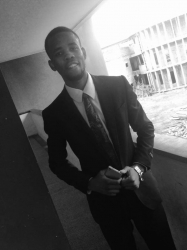 Latest posts by Adelowo Adegboyega
(see all)

Submit press release, news tips to us: [email protected] | Follow us @ODUNewsNG