General Overseer of the Redeemed Christian Church of God, Pastor Adeboye, drew the ire of a cross-section of Nigerian twitter users after he made a post celebrating his wife on her birthday.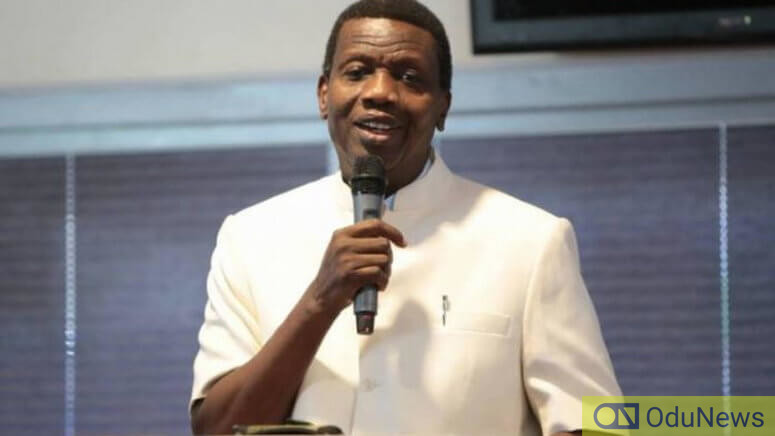 The cleric took to his twitter handle to appreciate his 'powerful woman' wife who in spite of her powers sees him as the head.
Pastor Adeboye also made more direct statements on the need for a wife to be submissive when he said that "No matter how educated or successful you are, your husband is your head and you must regard him as such at all times.
Speaking further on his wife's roles, the Pastor noted that she still cooks his meals and serves him herself. He also disclosed that his wife  "still trims my nails for me."
Today is my wife's birthday and there are lessons that women, especially so many young brides can learn from her. She is a powerful woman, I know that.
She has many people who take instructions from her, but as powerful as she is#MGO72 pic.twitter.com/JPapsXDjIt

— Pastor Adeboye (@PastorEAAdeboye) July 13, 2020
The cleric's twitter post was apparently made to teach morals but it turned out to achieve an entirely negative effect on a section of users on the microblogging platform.
Nigerian twitter space is not alien to agitations by Feminists who attempt to correct the traditional role being assigned to women. Whether intentionally or not, Pastor Adeboye's post appears to strongly go against feminist ideals.
Expectedly this led to scathing criticisms of the popular Pastor by those who hold a separate view from the pastor usually called 'Twitter Feminists' by many Twitter users.
See some reactions below:
Wait I am confused is this birthday supposed to be about you or her? I kept looking for i love you or just something that expresses how you actually feel but as usual this is one of the many threads you will expect something superficial from someone sensible and he falls short

— Odogwu Vera??‍? (@verachioma13) July 14, 2020
@NicoleKirabo @OlgaNaomi2 i pray with all my heart that this will never be any of your husband's birthday wishes to you. I pray that yours will be full of "I love you's" & "you inspire me's" & "I'm grateful for you" instead of a public display of superiority over you.

— Amayo ?? (@BarbraAmayo) July 14, 2020
It's her birthday but it's all about your needs…. Everything written sound like a hostage situation. Is she alright? Is she having a good celebration without serving you?

— 3 Bees (@Doormay) July 13, 2020
The problem I have with "Men of god" spitting out stuffs like this is most of their uneducated members will copy this without thinking if it's super wrong to treat their wives this way. Your wife is not an object, she's entitled to her in thoughts.

— Promise Izuagbala (@izuagbalaRuona) July 14, 2020
I'm not surprised this happened, i was in a relationship once, he wanna be my head??..i wash his clothes, fix his bath,run all his errands,it didn't last a month..when it ended i felt a wave of freedom nd joy. Nomatter wat, she's in boundage.

— mima°°©°° (@Caradels_) July 14, 2020
Nice slave you've got there.

Too bad you don't have enough respect in yourself to be in a coequal relationship. You need the fawning submission of a woman even if she may be your better.

— Michael Gaffney (@MacGabhain) July 13, 2020
Nice slave you've got there.

Too bad you don't have enough respect in yourself to be in a coequal relationship. You need the fawning submission of a woman even if she may be your better.

— Michael Gaffney (@MacGabhain) July 13, 2020
Happy birthday to your wife sir but please stop being self centered because a lot of people are suffering..you too can make a difference in the lives of people much more than you are doing …

— Lanre (@Lanre15819221) July 13, 2020
While these are very true and powerful, I am still sure that many will drag against these truth.

This is one of the reasons we have lots of broken homes, ladies who can not even manage their own self that want to manage home, so likewise to young men.

Happy Birthday Ma

— iInspire-iDevelop (MERN & LAMP) (@OmoleSteven) July 14, 2020
Huge Patriarchy FC dub sir ❤️❤️❤️ God bless you sir and happy birthday to mummy GO

— Juice (@ghermaine__) July 14, 2020
I wonder who sneaked in that line. Definitely not a God, in the true sense of what such an entity would stand for. Someone needs to write a Satanic verses for the Bible too. There were devil's all through first few centuries who snuck in this type of verses.

— nature rules (@nanda_ramesh) July 14, 2020
Insecured men should go to the village and marry dependent unsuccessful women that will recognize them as head. All these trying to trim down, to briddle women is bad. A very bad thing. What is the wife's business with what the husband feels?….

— Chines (@Chines_zoe) July 13, 2020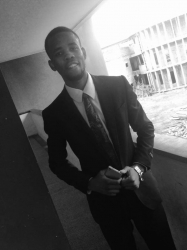 Latest posts by Adelowo Adegboyega
(see all)

Submit press release, news tips to us: [email protected] | Follow us @ODUNewsNG