Fans of the reality TV show, big brother Naija have raised alarm via social media platforms after it was discovered that voting lines are still ongoing.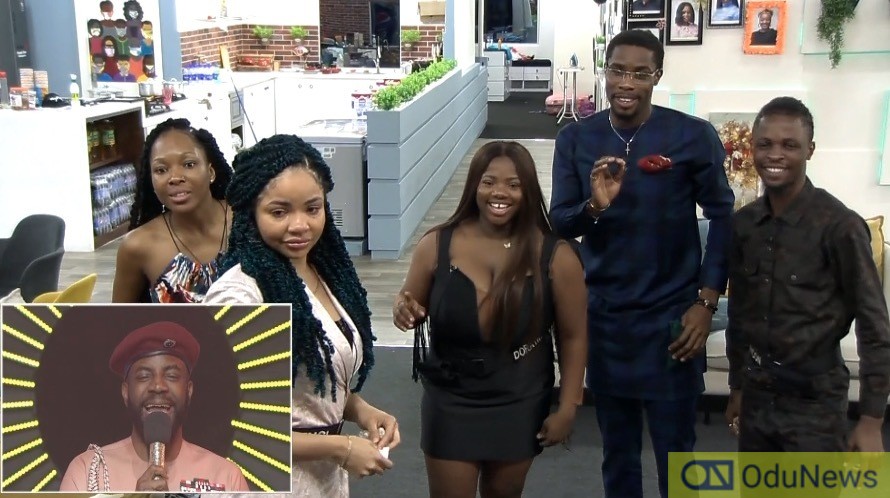 The organisers of the show had announced that the voting would end by 10 pm on Friday.
However, as at the time of filing this report, fans of the show are still voting for their favourite via text messages on MTN, Etisalat, and Airtel networks.
This has generated controversy among fans especially supporters of Laycon- one of the housemates tipped to scoop the prize.
The organisers have not reacted to the queries at the time of filing this report.
See fans reactions below:
This scam and its shameful!#AnyVoteAfterTenShouldBeVoid#AfricaMagicShutTheVotingLines

— Akanni Of Lagos 💡 (@2muchAkanni) September 26, 2020
DO NOT TAKE GHIS AS A JOKE!!!! SOMETHING IS NOT RIGHT!!! SOMEONE NEEDS TO EXPLAIN. A TEAM FROM A FANBASE DID ALL NIGHT SMS VOTES!!!!!!!!!

I tried and yes, positive confirmations still going through even right now!!!!! #bbnaija @bbnaija @africamagictv pic.twitter.com/qCVZ26L0hU

— Analyst (@BbnaijaAnalyst) September 26, 2020
Dear Family,

You can't keep quiet of ignore this mass fraud under your nose at day 70.

You deserve to know what went wrong!#AnyVoteAfterTenShouldBeVoid#AfricaMagicShutTheVotingLines

— Akanni Of Lagos 💡 (@2muchAkanni) September 26, 2020
SOMETHING IS WRONG!!!

IT'S 12 HOURS ALREADY!!!!! #AfricaMagicShutTheVotingLines #BBNaija

— Abdulrosaq | Laycon's iCon Commander 💡 (@rasrap21) September 26, 2020
Yes I expect them to deduct money but not to send the regular acknowledgement messages. That is my concern!!!!! @bbnaija #AnyVoteAfterTenShouldBeVoid#AfricaMagicShutTheVotingLines#bbnaija

— Analyst (@BbnaijaAnalyst) September 26, 2020
Are you guys kidding right now, we expect some level of professionalism in how critical part of this game is being played…..don't ever joke with the rule that determine the winner.

Pls ensure to shut down all voting lines!

#AfricaMagicShutTheVotingLines pic.twitter.com/ipdXphNYwB

— Gabs💡 (@Mistugabs) September 26, 2020
Dear @BBNaija organizers,
Pls don't play with the love people have for your show. You guys said the voting line are closed and I just said I should try it and the voting line is still on and it's 12hrs now
We need an official statement for this.#AfricaMagicShutTheVotingLines pic.twitter.com/8fcv7mBcsW

— Afolabi Nicholas of Ibadan 🚀💡 (@iam_nicholasafo) September 26, 2020
So I understand @BBNaija @africamagictv left the voting lines open, several hours after the deadline of polls closing.

Any explanation? #AfricaMagicShutTheVotingLines

— Káyọ̀dé Ògúndámisí (@ogundamisi) September 26, 2020
I am wondering why sms votes are still going.
And any vote from ten pm must not be counted.#AfricaMagicShutTheVotingLines #BBNaija

— 85m, Secured!💡💡💡💡 (@yetunede) September 26, 2020
THEY DID ALL NIGHT VOTING❗️
ALL NIGHT!!!! WHAT❗️

AND IT'S 13 HOURS ALREADY❗️

iCONS DIDN'T JUST VOTE TO WIN ONLY, WE VOTED TO BREAK A RECORD, WE VOTED FOR A WIDE MARGIN! PLEASE DONT MANIPULATE THIS!

THIS IS FISHY❗️#AnyVoteAfterTenShouldBeVoid#AfricaMagicShutTheVotingLines

— Abdulrosaq | Laycon's iCon Commander 💡 (@rasrap21) September 26, 2020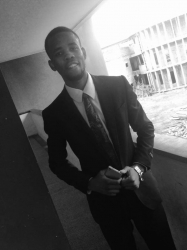 Latest posts by Adelowo Adegboyega
(see all)

Submit press release, news tips to us: [email protected] | Follow us @ODUNewsNG