The stage is set for the 2020 Edo State governorship election and the different political actors have adorned their regalia. The rhetorics have so far been expected. The erstwhile national chairman of the All Progressives Congress (APC) Adams Oshiomhole has been at the centre of these rhetorics from the Peoples Democratic Party (PDP).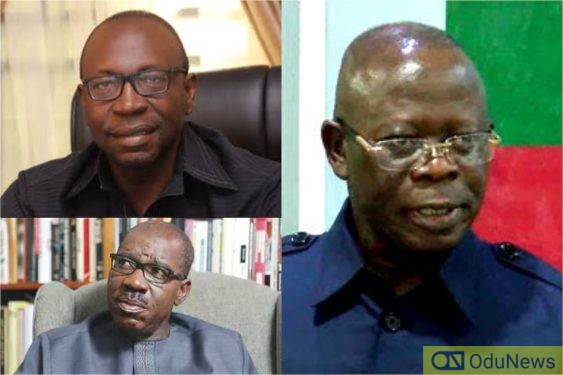 The reason for this is well known. An African proverb depicts words as eggs which, when fallen, cannot be taken back. Oshiomhole has been painted by the PDP as the man who intends to swallow his vomit. His scathing criticisms of Pastor Osagie Ize-Iyamu (then- a flagbearer of the PDP) during the 2016 Edo governorship election is expectedly used against him in de-campaigning the APC.
Oshiomhole has been tagged the Edo State 'Don Corleone' who is desperate to stamp himself as the 'godfather'. The house-to-house campaign of the PDP has been to convince the electorate that Oshiomhole wants to be the 'king' and enslave the good people of Edo. This may be far from the truth but it has been sold to many and bought by many more.
To 'garnish' this tale, the Lagos state narrative was introduced. Truth be told, many outside Lagos believes the state is run like the Moroccan monarchy. Leader of the All Progressives Congress Asiwaju Bola Ahmed Tinubu has always been the scapegoat of 'lazy' political propagandists. They paint Tinubu as the god of Lagos and the one who dictates the political tune in the whole of South West. The assessment of Tinubu may not be too far from the truth even though he has also tagged Godwin Obaseki, a dictator.
In reality, godfatherism is not alien to Nigerian politics. Many christian their godfathers as 'leaders' or more aptly 'opinion leaders'. Adams Oshiomhole emerged as Edo governor on the heels of fighting godfatherism. Now, Obaseki is seeking reelection on fighting the same godfatherism. Wouldn't that be a fight till the end of time?
The obvious truth is that the Piper is being paid by some 'godfathers' of some sort for Obaseki and these people would definitely dictate the tune of Edo state. The argument that Edo is not Lagos is, therefore, a myopic propaganda to sell to the people. Indeed, Edo is Lagos, Edo is Rivers…Edo is Nigeria.
Nigerian politics as a whole is premised on the powers of godfathers and Edo State will be an extension of that. The real 'godfathers' who wield the real powers can however change the narrative. These are the electorates. If they refuse to be bought by the political players, then the godfathers lose
Till then, however, Edo is Lagos!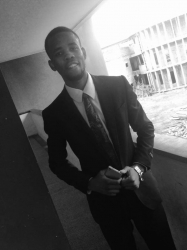 Latest posts by Adelowo Adegboyega
(see all)

Submit press release, news tips to us: [email protected] | Follow us @ODUNewsNG