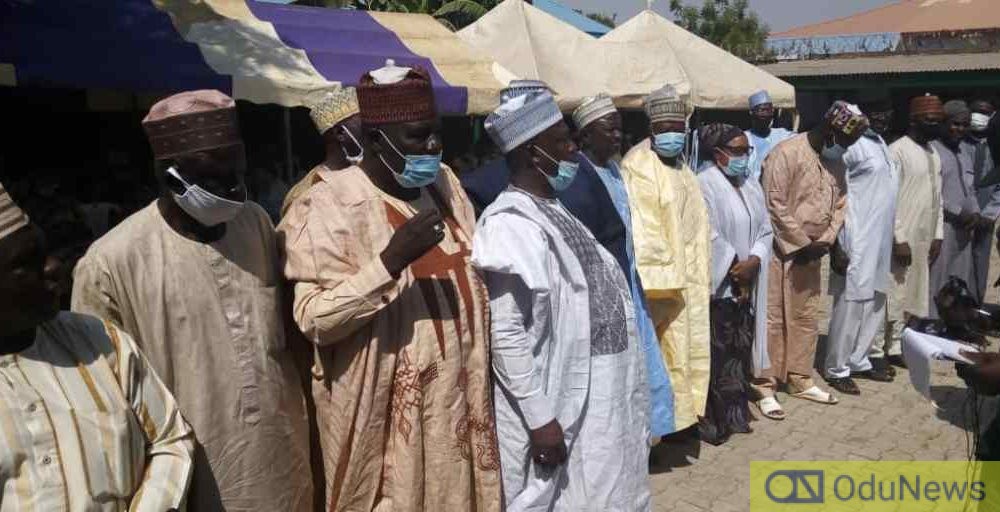 The Adamawa All Progressives Congress, APC, under the leadership of Alhaji Ibrahim Bilal can be seen a purposeful one, focused on a mandate to deliver the party unto victory in the coming 2023 general elections.
This is because the man on the saddle of the party's affairs is a leader per excellence, a peerless individual whose meritorious service to the grassroots people has made him a rooted politician who knows well the nitty-gritty of Adamawa political terrain.
As the saying is commonly said, " all politics are local, a superior politician is a local politician". This is the simple description of the number one party Man of APC, Ibrahim,is a man who is seen the joker chairman leading well,and building high hopes of all APC members that there is going to be light at the end of the tunnel in 2023.
Ibrahim's brilliant records of achievements started while a business Man shuttling around, Michika, Madagali, Mubi and Yola, and the Maiduguri Northern axis. In his routine buying and selling business, he became a tycoon, and helping the less privileged was one of his hubby in Michika, serving people and rallying around them in all situations.
Suffice it to say that his business rising star of helping people began when a man with a political foresight, Umar Jiji beckoned on him to contest the councilor seat of Michika one ward, Michika Local Government, an office he did well which later gave him the opportunity and became the Vice-Chairman. It was this office that Bilal has the political roots, played significant roles in making sure that people like Sen Mana, Sen Muhammadu Umar Jibrilla, Sen Binta Masi, Hon Adamu Kamale, Hon Jafar, Hon Joseph Ayuba Kawada (Depolice), and many who became Local Government chairmen and wards councillors were respectively elected into political offices.
Ibrahim before his final abode to APC, its formation and merger he was the Chairman, ACN party of Michika Local Government and after the merger, he became the APC local government party Chairman. His prowess in handling party affairs and his measure contributions in making sure that the former Governor of Adamawa State, Sen Muhammadu Umaru Jibrilla Bindow won the 2015 governorship election, the twenty-one local government party chairmen endorsed him to be their ALGON chairman, representing them at the state and national levels over party affairs.
It was in 2016, January to be precise that Destiny called on him again to serve the party at the state level that a vacuum was created through the demise of Ibrahim Yamusa, the then State's APC Chairman on acting capacity. It's was then through a tough clash of interest decision critical stakeholders like Babachir David Lawal considered him the most qualified and rooted him to be the State Chairman of the party who will serve for only two months and replaced him after the National working committee take a decision.
The summary of the whole thing since then, the story has been being Bilal, still going to be Bilal, the APC Chairman in Adamawa State. Maybe because it's his time to shine or is there by chance, but my view has been that the Man Bilal is a silent gold getter, a political grassroots mobilizer, and a party stabilizer who believes in the stability of the party in a pillar of unity.
His political Wisdom in 2019 has been toward the unity of the party which was facing a glaring defeat, it was because of the internal fisticuffs of the party's sons and daughters over the governorship seat under Bindow's administration. Ibrahim in many fora told party men that they can't make it to victory if the squabbles were not abated and reconciliation taken among major sharp differences. The fight against the then Governor and the irreconcilable dogfight of senior party bigwigs still couldn't deter Ibrahim to gave up the struggle of winning the election. He makes sure there were no defections of party loyalists to another part, he steadfastly being in constant touch with the party leadership at all levels. To APC supporters and political pundits, that the difference of a little above thirty thousand votes which made PDP to be declared a wining party was because of the unresolved internal party fight. A fight that polarized APC to have a rivalry sister party of ADC who were all members of the APC with Sen Aziz Murtala Nyako, a fight that was having stakeholders like Babachir, Modi, Aisha, Gunduri, and many others were hell bend to remove the then Sitting Governor (Bindow). Even then, Ibrahim gave a good fight as the result was contested, protested and the power that be at the central consented against APC and left it to fate. Many house of Representatives in the national assembly, A Senator, many house of Assembly members were returned elected under the leadership of Bilal. This is because he believes in the party's agenda.
Bilal is very much around, alive and kicking as the APC state Chairman, caretaker committee, the spirit of winning, agility, and ability to win 2023 is possible. This is what I discovered in him and the party is overseeing. Ibrahim despite the political attacks against him, is more of a floating calabash, attacks him down hundreds of times he will hovers above the waters of enemies' attacks hundreds times. Knock him again, he will surface up for a good fight. The nonsubmersible nature in him is making him become a leader that may bring success to APC come 2023.
It was Bilal since the loss of the 2019 election by APC, the man was said to have greased up his elbows and began to warm up for the 2023 election by making sure that all aggrieved party members are contacted. The man has been on a reconciliation campaign, directly and indirectly, making sure he avoid the repeat of 2019 political mishaps as a party Man.
By doing this, a good political analyst will agree with me that, the pains of losing election have hired Bilal to have a creative ability, haven wooed former Governor Bala James Ngilari to APC, he worked and brought to party a Serving Senator, Mr. Ishaku Abbo, from Northern zone. The leadership of Bilal is also working tirelessly to bring people like Senator Grace Jackson Bent. these and many more people I guess will be joining the APC family to wrestle the gubernatorial seat in 2023. These are all notable PDP members and APC in the opposition loses none of its members.
The way Bilal is warming, the high spirit in him, his wherewithal, and his readiness to oust the PDP government in 2023 are more realistic possibilities. His gallantry attitude in moving from pillar to post, from villages to all towns of Adamawa is a good spirit that he is a leader and will do all he can to unite his party and the people in it.
This is however can be worthy of consideration by the APC, if they are not united to have a consensus candidate, If their scheduled congresses are well-conducted and all party members accept the outcome of the Congress in good fate, all aggrieved members also consulted and agreed to work for the party. If the Congress will not bring back people like Bilal, Mayas, Ahmad Lawan, Barr Pwaddi, and other party officials to chat the way to victory because they are familiar with the terrain. They have been doing it, they have the shock observers, they have seen it all and they have sown seed growing to victory. Changing Bilal's cabinet is catastrophic and a whirlwind tsunami that will make the victory of APC in 2023 a far-fetched reality, a mirage of impossibility to the party that is gasping for a changeover.
On the other hand, PDP, a party with all the government apparatus should never relax, they should not be at ease in Zion, the political game in Adamawa is "what is good for the goose is equally good for the gander. APC was there, with little crime of theirs the table turned upside down against them relatively in peace.
I see the party as a disarrayed political family building to 2023, many have defected to APC, Dr. Umar Ardo who formed a splitter factional and rivalry group under the aegis of Reformed people's Democratic Party (PDP) is an eye-opener that the internal party fight that consumed APC in 2023 may likely consume PDP in 2023 if they do not put their house in order. Many party members and loyalists are not happy the government is being run without good stomach infrastructure to party members.
Tom Garba, FIMC, FBDFM
Fombina House
Yola-Jimeta Adamawa state
08030525759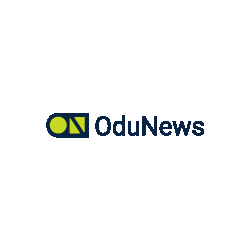 Latest posts by OduNews Staff Writer
(see all)

Submit press release, news tips to us: [email protected] | Follow us @ODUNewsNG