A former chieftain of the All Progressives Congress, Naja'atu Mohammed says the vice-presidential candidate of the party sponsors terrorism.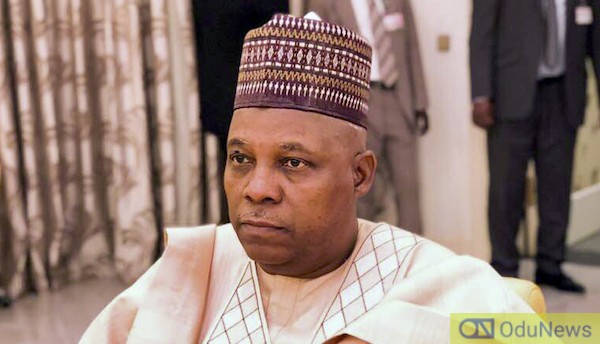 The former APC chieftain said this during a television interview on Arise Television.
She further revealed that a notorious terrorist, Kabiru Sokoto, was back then found and arrested in the home of the former Borno State governor turned vice presidential candidate.
Naja'atu had recently resigned from her appointment with the APC and Tinubu's campaign train weeks to the February 25 polls.
She said recent developments in the political and democratic space had prompted her leaving and made it impossible for her to continue participating in party politics.
However, Tinubu's campaign council countered her resignation claim, saying that she was sacked for being a mole in the campaign team.
Further harnessing her reason for leaving the ruling party, Naja'atu said, "Especially as it concerns security, you must have an enabling environment before you do anything, so you cannot take someone that is virtually senile and another person that has been associated on several occasions with funding terrorism. That is Kashim Shettima.
"We should not forget Kabiru Sokoto, one of the most wanted terrorists, was found and arrested in his (Shettima) house.
"These are people that have severally being accused of habouring terrorists and why should Shettima be visiting and making solidarity with a policeman that is being tried for drug trafficking. Why?" She questioned.
"So when you begin to put these things together, you begin to understand why Nigerians must retrieve their country. We can't allow this to happen," Naja'atu added.
Continuing the former APC director said mineral exploitation was at the heart of terrorism in the country, particularly in the North, saying that terrorism and banditry is a multi-billion dollar industry.
She said even the soil in Zamfara is being illegally exploited as it contains strategic minerals, as well as the blue diamonds in the North-East and gold from Zamfara.
She further alleged that some powerful people in the country, including some governors in conjunction with foreign mercenaries use banditry and terrorism to displace the people so they can comfortably mine these resources illegally.
A livid Naja'atu said, "Let us understand and not forget that this terrorism, this banditry, this carnage is not just happening by mistake, it is a multi-billion dollar industry, because it takes a lot of money on defence budget, it has a lot to do with the sale of drugs, it has a lot to do with illegal and illicit mining and illegal bunkering.
"Look at the areas that are generally affected by this. The North-East for instance has the blue diamonds that is a strategic mineral, you have oil at the Chad Basin that is being explored right now but illegally.
"What of in Zamfara State, Zamfara has more Gold than Ghana but gold from Zamfara is being traded in Dubai. There is a market in Dubai called 'Nigeria gold market' go and check. So who is doing this mining? Most times they are the governors, the people in power in connivance with foreign mercenaries."
Revealing further, she continued, "Remember when they said there is a no-flight-zone in Zamfara, why should there be a no-flight-zone when Zamfara doesn't even have an airport but aircrafts land and take off from Zamfara.
"Let me tell you something else, every container that comes from China ends up in Zamfara. Why? Because the soil in Zamfara has all the strategic minerals that you can think of. So when these containers come they pack the soil. A bag of soil from Zamfara is today sold at N5,000, so they need to displace the people to allow them to continue with their mining. It's multifaceted."

Submit press release, news tips to us: tips@odunews.com | Follow us @ODUNewsNG