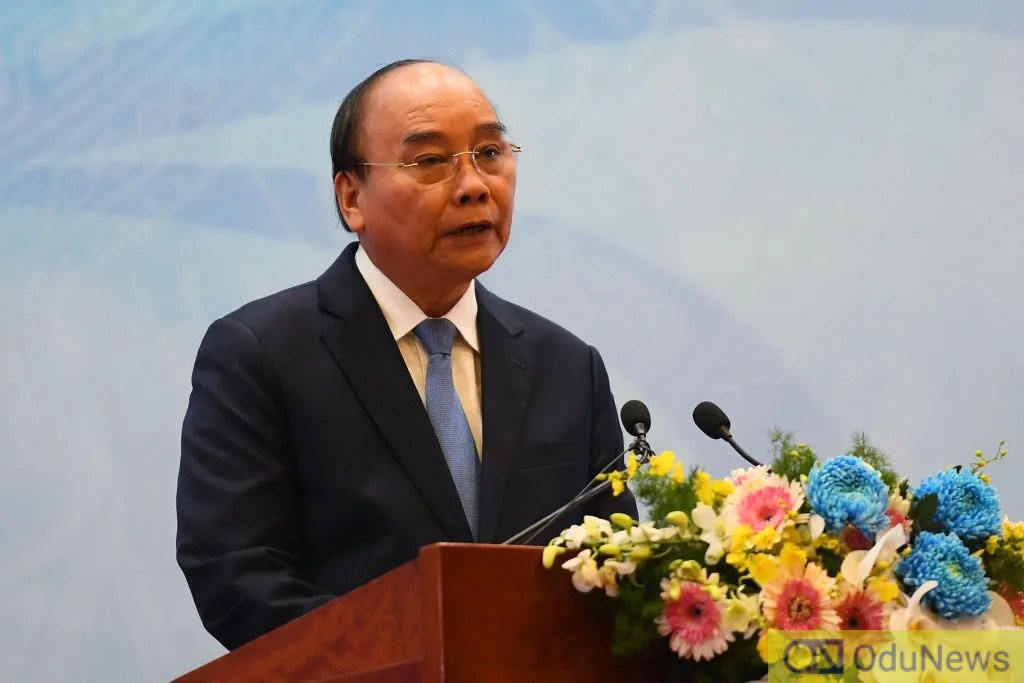 The President of Vietnam, Nguyen Xuan Phuc, has stepped down from his position after being held responsible for "violations and wrongdoing" by officials under his control by the ruling Communist Party, according to a statement released by the government on Tuesday. This marks a significant escalation in the country's ongoing anti-corruption campaign.
Phuc, who served as prime minister before taking on the largely ceremonial role of president, is the highest-ranking official targeted by the party's corruption crackdown to date. He is known for his pro-business reforms during his tenure as prime minister.
It is unclear at this time who will replace Phuc as the country's official leadership is shared among four "pillars": the party's secretary, president, prime minister, and speaker of the house.
Phuc, 68, was held accountable for offenses committed by numerous officials, including two deputy prime ministers and three ministers, as per the government statement.
The move comes amid speculation that Phuc would be removed from office following the dismissal of two deputy prime ministers who served under him in January. The party's anti-corruption drive, led by its powerful leader Nguyen Phu Trong, has been ramping up in recent months with 539 party members facing prosecution or discipline for corruption in 2022.
The Communist Party's attempts to tackle corruption and purge corrupt officials from government are seen as continuing with Phuc's resignation. Nguyen Phu Trong's anti-corruption drive has been picking up steam in recent months, with an increasing number of party members and officials being investigated, charged, or disciplined for corruption and other crimes.
The party has been strengthening its control over the country's most important institutions, including the media and the judiciary, in order to increase its hold on power. Concerns have been made that the party's anti-corruption drive is more about consolidating control and eliminating political competitors than it is about actually addressing corruption.
There have been mounting economic and social issues in Vietnam, both of which coincide with Phuc's decision to step down. Inflation is on the rise, the trade imbalance is growing, and the country's growth rate is falling, all of which are putting significant strains on the economy. Furthermore, social tensions have been growing as more and more individuals struggle to make ends meet in the face of rising prices and flatlining salaries.
The anti-corruption effort currently underway and Phuc's resignation both have the potential to significantly impact the political and economic landscape of Vietnam in the future. However, whether or not the party's efforts to combat corruption and address the country's economic and social problems would be successful is still up in the air.

Submit press release, news tips to us: tips@odunews.com | Follow us @ODUNewsNG