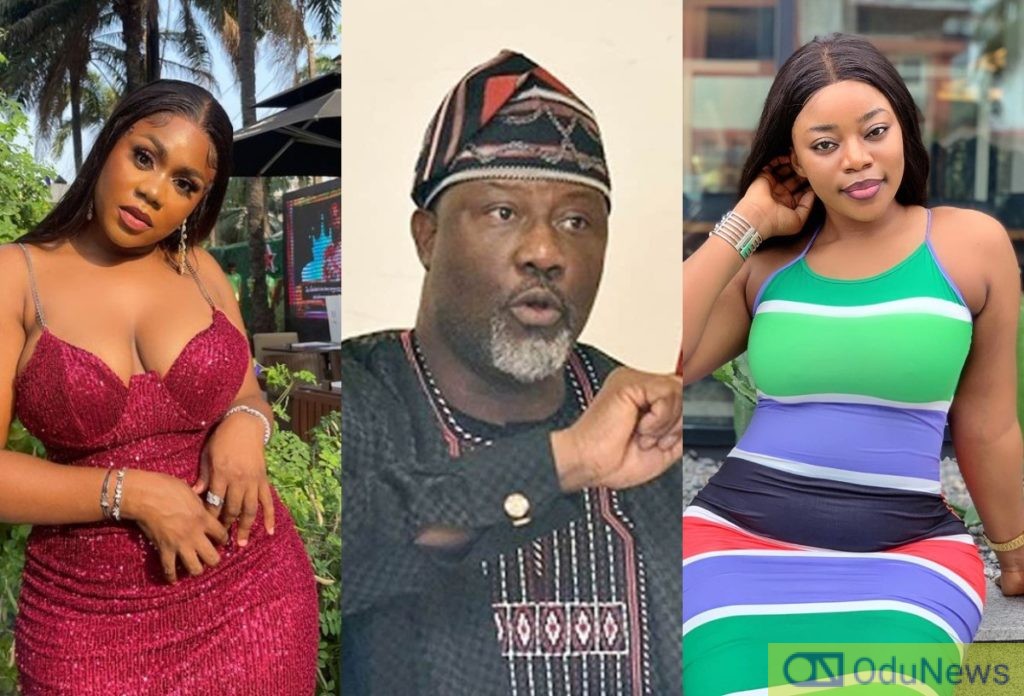 The spokesperson for the Presidential Campaign Council of the Peoples Democratic Party, Dino Melaye, has publicly condemned a blogger who recently linked him romantically to two popular skit makers, Ashmusy and Nons Miraj.
Controversial blogger, Gistlover had posted a photo collage of the trio with suggestive captions, hours after comedian Nedu had revealed that he had witnessed two female online influencers engaging in a threesome with an unnamed popular figure at a hotel in Abuja.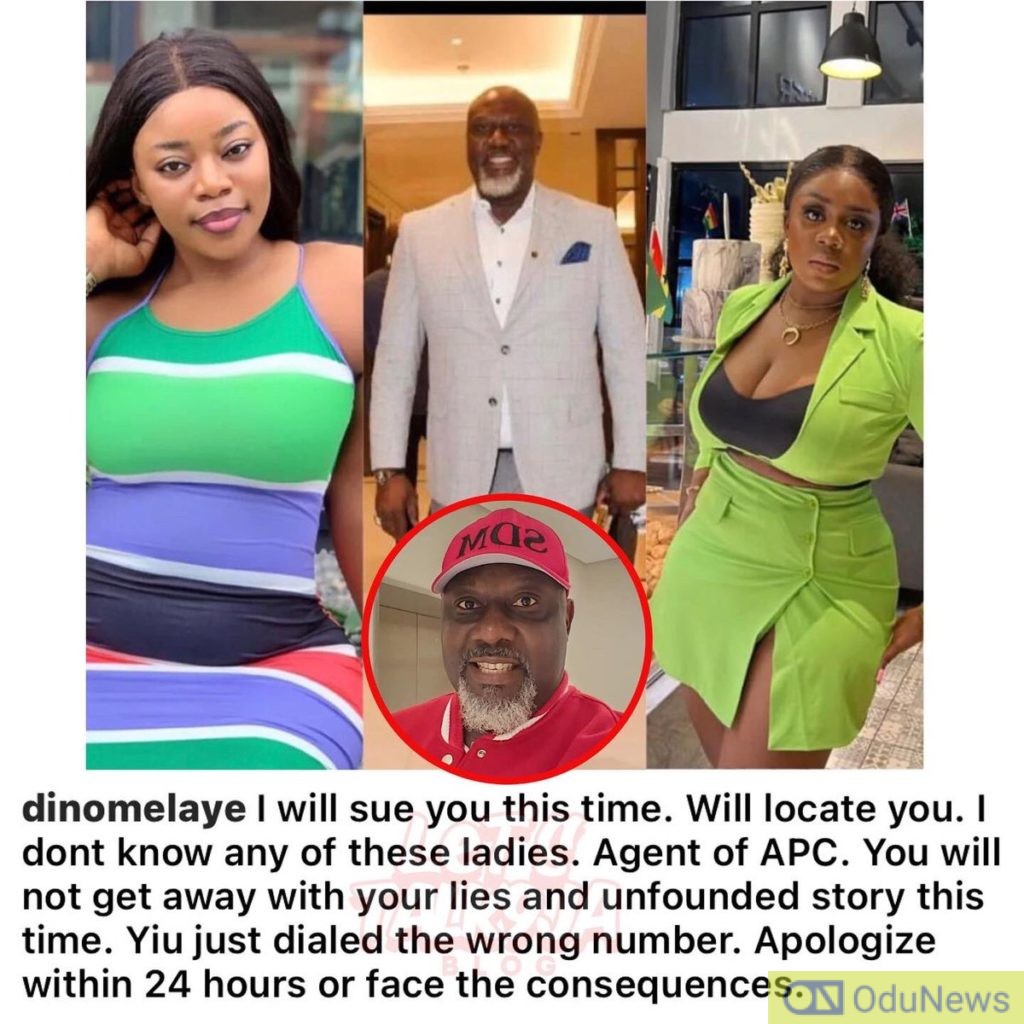 Despite not naming the influencers, the blogger's post sparked backlash from Melaye, who accused the blogger of being an agent of the All Progressives Congress and threatened legal action if an apology was not issued within 24 hours.
Dino Melaye, who is known for his outspoken nature and controversial statements, took to his Facebook page to air his grievances against the blogger. He shared a screenshot of the post and tagged the blogger as an agent of the All Progressives Congress (APC).
He wrote, "I will sue you this time. Will locate you. I don't know any of these ladies. Agent of APC. You will not get away with your lies and unfounded story this time. You just dialled the wrong number. Apologize within 24 hours or face consequences."
The post by the blogger had caused a stir on social media, with many people speculating about the identity of the popular figure mentioned in the post. Some even went as far as to speculate that it could be Dino Melaye himself. However, Melaye has denied any involvement in the alleged threesome and has called out the blogger for spreading false information.
OduNews is not certain whether the blogger will issue an apology or if Melaye will follow through with his threat of legal action. The situation has also sparked a conversation about the responsibility of bloggers and the impact of their posts on people's reputations. In a time where information can spread quickly and easily through social media, it is important for bloggers to fact-check and verify information before posting to avoid spreading false information and causing harm to others.

Submit press release, news tips to us: tips@odunews.com | Follow us @ODUNewsNG