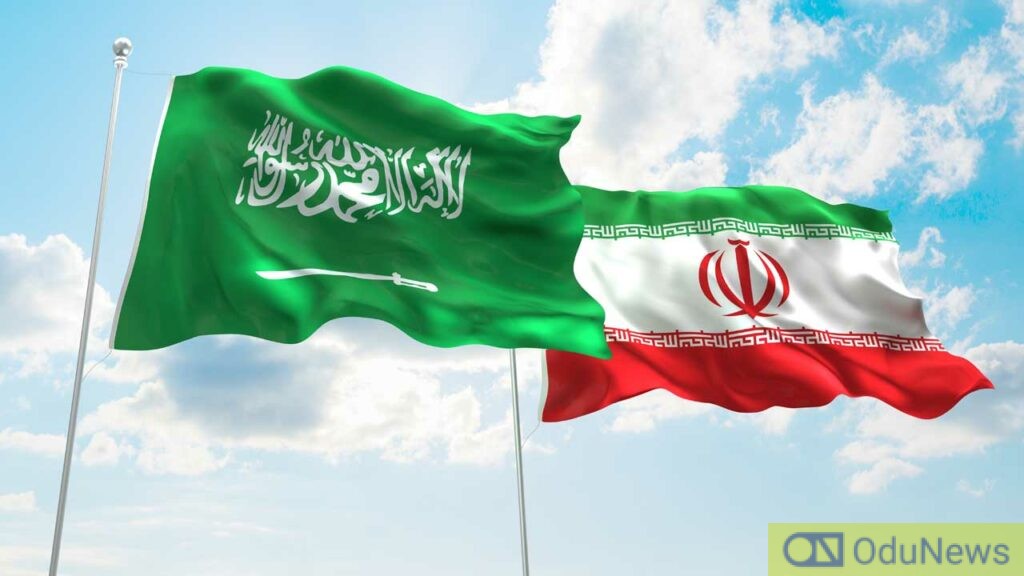 Iran and Saudi Arabia have agreed to re-establish diplomatic relations and reopen their embassies within two months.
The agreement was reached during talks in Beijing, and both Iranian and Saudi Arabian state media outlets confirmed it.
The joint statement from both countries stated that the two countries had agreed to respect each other's state sovereignty and not interfere in each other's internal affairs.
The statement also mentioned that the countries will activate a security cooperation agreement signed in 2001. The move is expected to enhance regional peace and security.
The announcement comes after years of tension between the two countries. Saudi Arabia broke off ties with Iran in 2016 after protesters invaded Saudi diplomatic posts in Iran. Saudi Arabia had executed a prominent Shia Muslim scholar days earlier, triggering the demonstrations.
The two countries support rival sides in several conflict zones across the Middle East, including in Yemen, where the Houthi rebels are backed by Tehran and Riyadh leads a military coalition supporting the government. However, both sides have recently sought to improve ties.
The CEO of the Center for Applied Research in Partnership with the Orient, Adnan Tabatabai, told Al Jazeera that China has a big interest in not seeing the regional security situation "descend into chaos." He added that there are inherent interests for China to try and use the leverage that they have towards both Tehran and Riyadh to balance their relations and finalise what the Iraqis and Omanis had started.
Improved relations between Tehran and Riyadh could have an effect on politics across the Middle East. The security situation in the region, like in Yemen and Lebanon, deteriorates and suffers when these two countries have differences. The deal could lead to the creation of a better security situation in the region.
The US National Security Council welcomes any efforts to help end the war in Yemen and de-escalate tensions in the Middle East region. President Biden has outlined de-escalation and diplomacy together with deterrence as key pillars of his policy during his visit to the region last year.
Iranian President Ebrahim Raisi visited Beijing last month, and Chinese President Xi Jinping was in Riyadh in December to attend meetings with oil-rich Gulf Arab nations crucial to China's energy supplies. China is a top purchaser of Saudi oil. The talks were clear, transparent, comprehensive, and constructive. The foreign ministers of both nations will meet to prepare for an exchange of ambassadors after implementing the decision.
In summary, the re-establishment of diplomatic relations and the reopening of embassies between Iran and Saudi Arabia is a positive development for regional peace and security. The move could help de-escalate tensions across the Middle East and could lead to the creation of a better security situation in the region. China's role in the talks is also essential, and it has played a vital role in bringing both nations together.

Submit press release, news tips to us: tips@odunews.com | Follow us @ODUNewsNG