In a month marked by heightened tensions, Ukraine's capital, Kyiv, has experienced a staggering nine attempted missile strikes from Russia.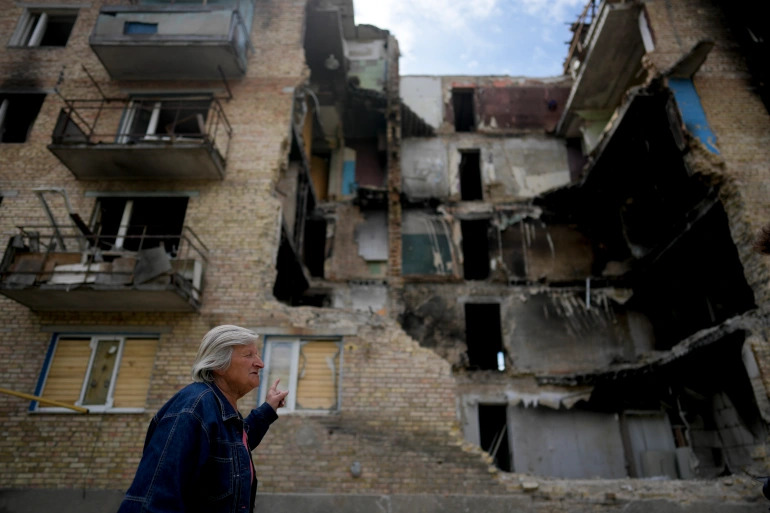 Despite the alarming frequency of these attacks, the city officials claim that Kyiv has emerged largely unscathed, refuting any successful hits by Moscow's missiles or drones. The presence of air defense systems provided by NATO is believed to be the key factor in intercepting the incoming weapons, preventing them from inflicting their intended destruction.
For the residents of Kyiv, the source of the sudden and terrifying explosions remains shrouded in uncertainty. While they hear the resounding blasts, it is difficult for most to ascertain whether they are the sounds of Ukrainian air defense systems successfully neutralizing Russian missiles or the impact of rockets striking their city.
In the early hours of Tuesday morning, Kyiv endured an "exceptional" and dense attack, as described by Serhiy Popko, the head of the Kyiv city military administration. The gravity of the situation became apparent as the city faced an onslaught of missile attempts.
Liudmyla Kravchenko, a local resident, spent the majority of the strikes seeking shelter with her husband and their two children. Expressing the fear and anxiety that gripped them, she shared their experience of huddling in the corridor for safety. Despite their efforts, she acknowledged the grim reality that their makeshift refuge might not provide ultimate protection in the event of a direct missile hit. The family's youngest, 1-year-old Artem, slept in his mother's arms, while their 9-year-old daughter, accustomed to such air raids, demonstrated a practiced response by immediately seeking cover upon her parents' instruction.
The continuous threat of missile strikes has cast a shadow of fear over the people of Kyiv, prompting them to remain vigilant and ready to take immediate action to protect themselves and their loved ones. The resilience and adaptability displayed by the residents during these harrowing times reflect the unfortunate reality they face in a region marked by instability and conflict.
As the situation unfolds, the presence of NATO air defense systems stands as a crucial line of defense for Kyiv, providing a glimmer of hope and a sense of security in the face of ongoing threats from neighboring Russia.

Submit press release, news tips to us: tips@odunews.com | Follow us @ODUNewsNG