Micron Technology, a leading U.S. chip manufacturer, has announced a significant investment of up to 500 billion yen ($3.6 billion) in Japan over the next few years. This move comes with the support of the Japanese government, as part of their ambitious efforts to revitalize the semiconductor industry and bolster the chip supply chain amidst escalating tensions between the United States and China.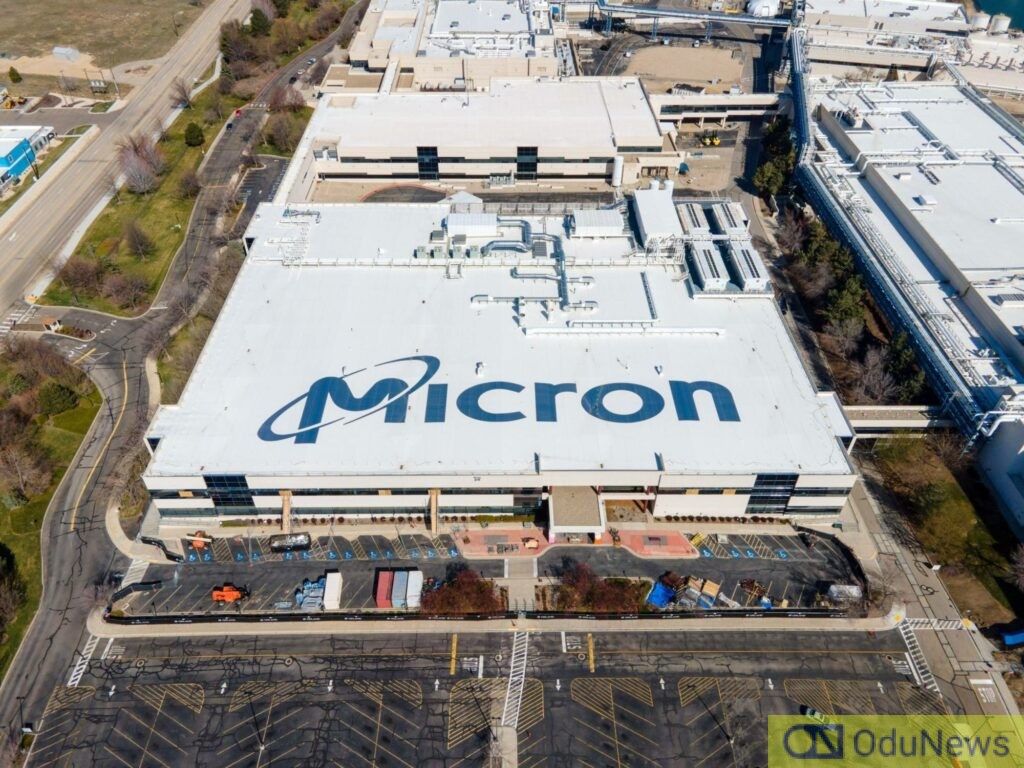 As part of its investment strategy, Micron plans to introduce extreme ultraviolet (EUV) lithography technology in Japan to produce the next generation of dynamic random access memory (DRAM), known as 1-gamma chips, at its Hiroshima plant. The 1-gamma node, which will follow the industry's most advanced 1-beta node, is expected to feature the world's smallest cell size. Micron aims to initiate EUV production on the 1-gamma node in Taiwan and Japan starting from 2025, according to a company statement. The mass production of 1-beta DRAM at the Hiroshima plant commenced in November.
Notably, Micron holds the distinction of being the sole company manufacturing DRAM in Japan and will be the first to bring EUV chip-making equipment to the country. Leveraging EUV technology with the 1-gamma node is projected to deliver memory products that offer enhanced speed, power efficiency, and overall performance.
Micron's presence in Japan holds considerable importance as it currently supplies approximately one-third of the DRAM used by Japanese companies across various sectors, including automotive, data centers, 5G infrastructure, and medical equipment. Sanjay Mehrotra, CEO of Micron, expressed pride in being the first to utilize EUV technology in Japan and emphasized the company's commitment to developing and manufacturing the 1-gamma node at their Hiroshima fab.
This investment announcement follows a meeting between Japanese Prime Minister Fumio Kishida and executives from major chip manufacturers, including Micron, TSMC, Samsung, and Intel, held on Thursday in Japan. Some of the chipmakers expressed interest in considering additional investments in Japan, with Micron being the first to solidify its commitment.
The Japanese government has been actively supporting its domestic chip industry. Last year, in collaboration with several tech firms such as Kioxia, SoftBank, Sony, Toyota, and NEC, Japan backed Rapidus, a project aimed at achieving the production of 2-nanometer chips by 2027. Additionally, subsidies were allocated for the establishment of a joint chip research center and the setting up of plants in Japan by chipmakers like Kioxia, TSMC, and Micron.
Commenting on the partnership, Rahm Emanuel, the United States ambassador to Japan, highlighted the economic opportunities and security that can be created through alliances in cutting-edge technologies.
Simultaneously, Micron finds itself entangled in an ongoing cybersecurity investigation in China, initiated by the country's cybersecurity watchdog a month ago.
Micron's commitment to Japan extends beyond investment, as the company currently employs over 4,000 engineers and technicians in the country, having hired more than 1,500 workers over the past five years.

Submit press release, news tips to us: tips@latestnaija.news | Follow us @ODUNewsNG