Chicago-based rapper Lil Durk and renowned artist J. Cole have joined forces to release their highly anticipated collaborative single, "All My Life." This track, which has already garnered immense attention and excitement, is poised to be a potential breakthrough hit for Lil Durk. Moreover, the accompanying music video, filmed recently, adds a compelling visual narrative to the song.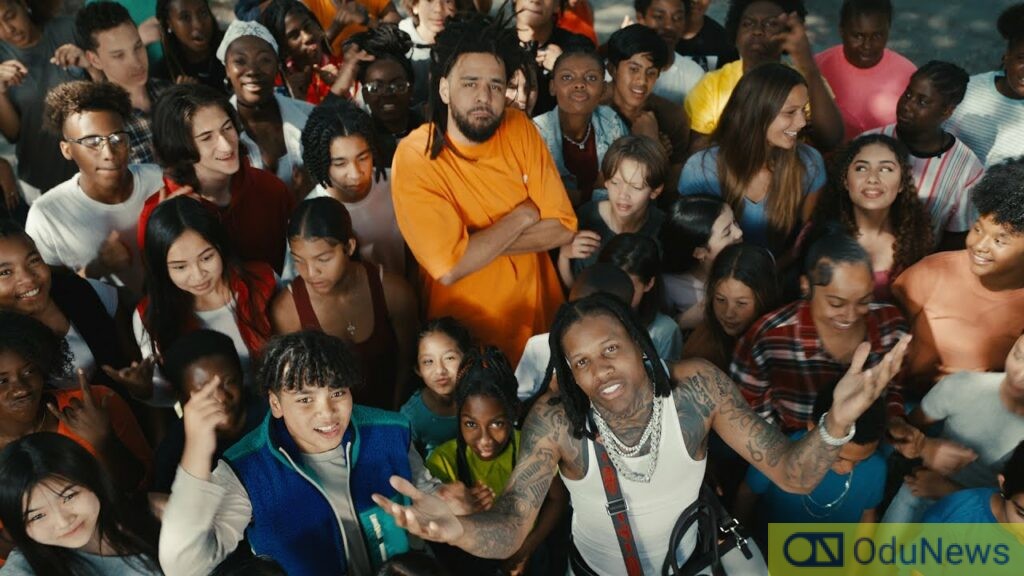 The surprise twist in this collaboration comes from the involvement of legendary pop producer Dr. Luke, who took on the role of producer for "All My Life." This unexpected partnership demonstrates the convergence of diverse musical styles and the desire to push boundaries within the industry. Lil Durk, in an interview with XXL, revealed that the song represents a personal journey, as he aims to alter public perceptions of him and his artistry.
During the interview, Lil Durk emphasized the meticulous process of selecting the right artist to feature on the track. Recognizing the importance of capturing the right energy, he explained, "Dr. Luke produced it. We were just trying to figure out like what's the right person to put on it… 'Cause it's one of those songs where if it's not the right person to do the second verse… I feel like Cole can bring the energy that I'm looking for to it."
The introspective nature of "All My Life" is nothing short of profound. Lil Durk utilizes the track to delve into various topics, including his personal struggles, the impact of drugs, the challenges of child support, and the alarming issue of children contemplating self-harm. Through thought-provoking lyrics, he aims to shine a light on the realities of these issues and ignite conversations about social change and community engagement.
In one poignant verse, Lil Durk raps, "I decided that I have to finish/But the media call me a menace/I done sat down with the mayor and politicians, I'm tryin' to change up the image." This verse showcases his determination to overcome negative stereotypes and make tangible contributions to his community. Lil Durk's commitment to effecting positive change is palpable throughout the track, which blends melancholic tones with an underlying sense of hope.
Recent developments in Lil Durk's personal life and mental well-being have undoubtedly influenced his creative direction. The artist has openly expressed the transformative impact of therapy on his mindset, signaling a newfound optimism and an upward trajectory in his approach to life. This shift is evident in the depth and sincerity conveyed in "All My Life," solidifying Lil Durk's growth as an artist who uses his platform for social awareness and empowerment.
As fans eagerly await the release of Lil Durk's forthcoming album, "Almost Healed," the unveiling of "All My Life" as its featured track holds immense promise. This collaboration between Lil Durk, J. Cole, and Dr. Luke, with its emotionally charged lyrics and captivating production, represents a significant milestone in the evolution of Lil Durk's artistic vision. Brace yourself for a powerful and thought-provoking musical experience that promises to leave a lasting impact on listeners around the world.

Submit press release, news tips to us: tips@odunews.com | Follow us @ODUNewsNG