The elected representatives of the 10th Assembly have endorsed the nominated candidate of the All Progressives Congress, Hon. Tajudeen Abass, as the next speaker of the legislative chamber.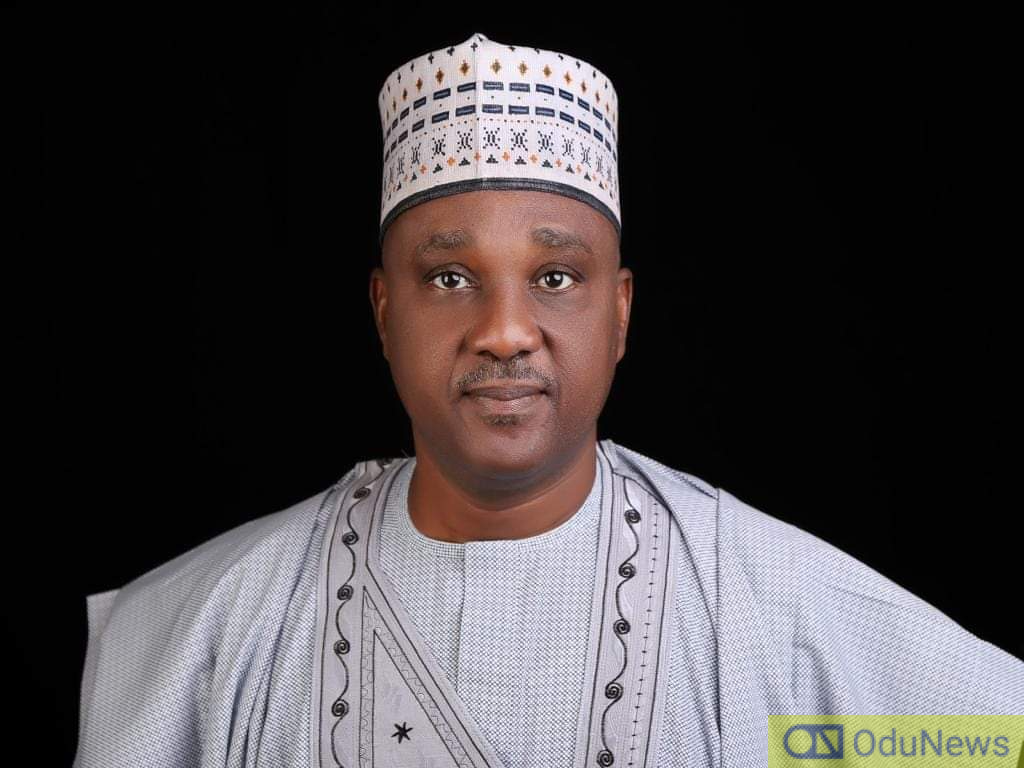 This was made known by one of the spokesmen of the caucus, Afam Ogene, after a closed-door meeting on Monday night in Abuja.
The caucus known as the Greater Majority says after a period of time given to receive nominations and interests from its members, no member indicated interest to contest for the leadership of the house.
See the communique issued after the meeting below:
COMMUNIQUE ISSUED AT THE END OF THE INAUGURAL MEETING OF THE MINORITY PARTIES FORUM OF THE 10TH ASSEMBLY OF THE HOUSE OF REPRESENTATIVES HELD AT THE LAGOS HALL OF TRANSCORP HOTEL ABUJA, ON MONDAY 15TH MAY, 2023
We, the members of the under-listed political parties elected into the 10th Assembly of the House of Representatives, having reviewed the number and composition of the 10th Assembly and having considered the need for the minority parties to play an effective, crucial, and credible role in the composition of the leadership and running of the 10th Assembly hereby resolve as follows:
1. That we will be united and focused on the primary responsibility of the minority parties in the 10th Assembly which is to provide a vibrant and credible opposition in Parliament for the entrenchment of good governance in the Federal Republic of Nigeria.
2.That we will severally and jointly work for the passage of laws and motions, which will promote the prosperity and wellbeing of Nigerians and advance the civil liberties and benefits entrenched in the Constitution of the Federal Republic of Nigeria.
3. That in furtherance of our resolve to play a leading role in the formation of the leadership of the 10th Assembly and as a result of our diligent interactions with all aspirants for the position of Speaker and Deputy Speaker of the House of Representatives, we hereby resolve to support the duo of the Rt. Hon. Tajudeen Abbas and Rt. Hon Benjamin Kalu respectively as Speaker and Deputy Speaker of the House of Representatives.
4. That we have found in the two persons of Tajudeen Abbas and Benjamin Kalu, a leadership that will allow for fairness, equity as well as provide equal platform for all political parties represented in Parliament to have a say in the running of the legislature and expression of alternate views on issues of public interest.
That in the next few days we will be meeting in a larger caucus of the minority parties to discuss and formalise the adoption of the Speaker and Deputy Speaker designates of the 10th Assembly of the House of Representatives.
That we urge other members elect of the 10th Assembly of the House of Representatives to join in the election of Rt. Hon. Tajudeen Abbas and Benjamin Kalu as Speaker and Deputy Speaker on the 13th of June,2023.
Thank you,
Rt.Hon. Idu Igariwey

Submit press release, news tips to us: tips@odunews.com | Follow us @ODUNewsNG