President-elect, Asiwaju Bola Tinubu, has joined millions of Nigerians in rallying behind 27-year-old chef, Hilda Baci, as she strives to break the Guinness World Record for cooking.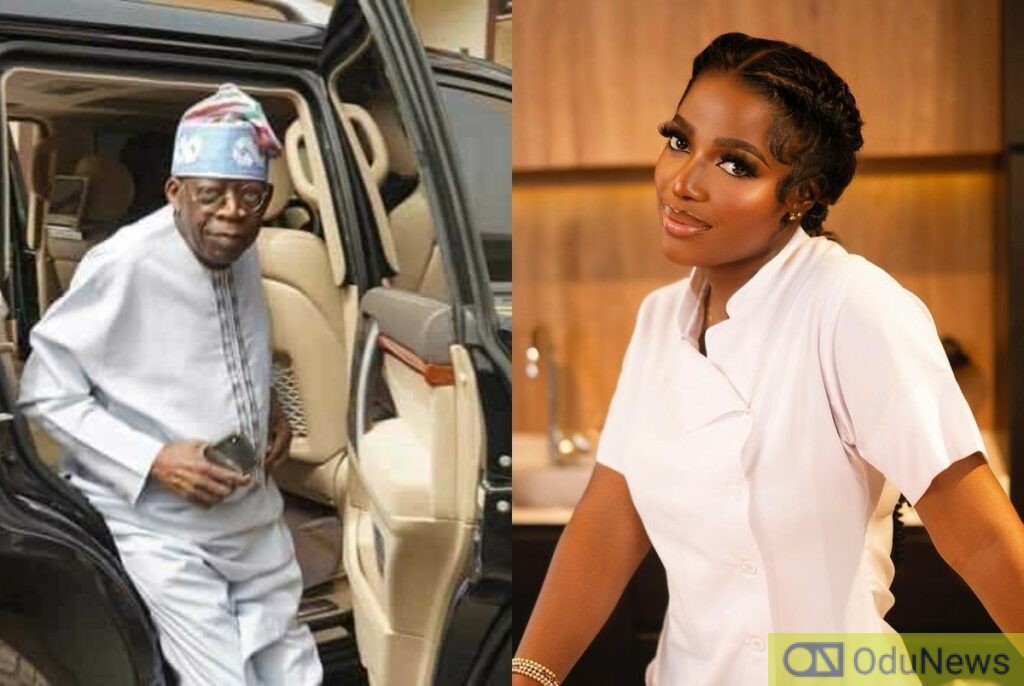 Hilda Baci, the talented Chief Executive Officer of HildaFoods, a renowned restaurant based in Lagos, has bravely undertaken the challenge to set a new world record. The feat requires her to cook continuously for approximately 96 hours, with only a one-hour break every 12 hours.
The highly anticipated cook-a-thon commenced precisely at 4:00 PM on Thursday, May 11, 2023. The event, expected to conclude on Monday, May 15, is being streamed live across various social media platforms, captivating audiences around the nation.
Hilda Baci's ambitious endeavor has garnered widespread attention and support from Nigerians, who have flooded her with words of encouragement and well-wishes, fueling her resilience and unwavering determination.
Demonstrating his solidarity, former Lagos State governor Asiwaju Bola Tinubu took to his Instagram Story on Sunday morning, May 14, 2023. He shared a screenshot of the live stream capturing Hilda Baci's cook-a-thon, accompanied by a caption that read: "IDAN doesn't break, she breaks records. We are rooting for you, Hilda."
Tinubu's endorsement adds to the growing wave of encouragement, affirming Hilda Baci's determination to achieve the extraordinary. As the cook-a-thon continues, Nigerians across the country eagerly follow the live stream, united in their support for the talented chef and her pursuit of culinary greatness.
Hilda Baci's remarkable cooking endurance not only captures the imagination of the nation but also exemplifies the indomitable spirit of Nigerian youth. Her audacious feat serves as an inspiration, motivating aspiring chefs and individuals alike to reach for their dreams and push the boundaries of their capabilities.
As the cook-a-thon nears its conclusion, the nation remains captivated, eagerly awaiting the outcome of Hilda Baci's courageous endeavor. Regardless of the final result, her determination and perseverance have already left an indelible mark, showcasing the strength and resilience of Nigerian talent on a global stage.

Submit press release, news tips to us: tips@odunews.com | Follow us @ODUNewsNG