Atlanta, GA – Rapper Young Thug, whose real name is Jeffery Williams, was admitted to the hospital again on Friday morning due to health concerns, as confirmed by his attorney and another involved in the Young Slime Life (YSL) RICO case. This marks the second consecutive day that Williams required medical attention after experiencing illness.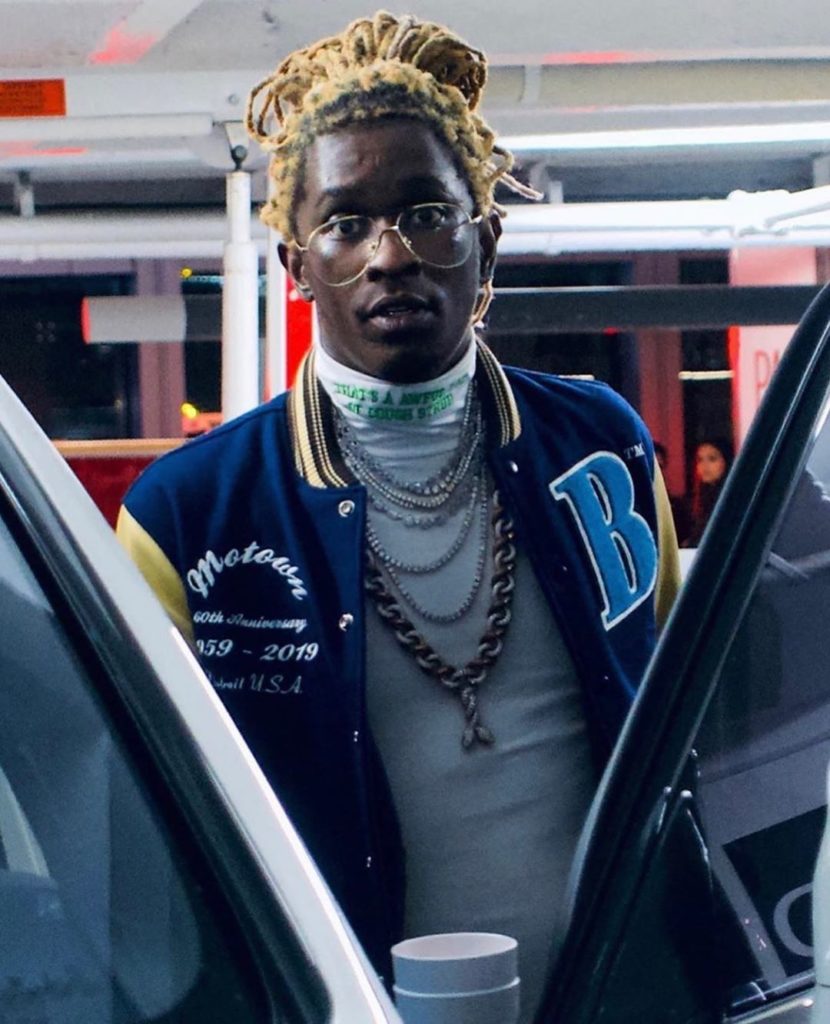 The current status of Williams' health remains unclear as of Friday afternoon, with no confirmation on whether he has been released from the hospital or is still receiving care. However, he was discharged on Thursday following a medical evaluation.
Attorney Brian Steel, who represents Young Thug, corroborated the news of his hospitalization to 11Alive. Previously, Steel had mentioned that his client had been facing similar issues to those described by Williams' attorneys, such as sleep deprivation and malnourishment.
During a court session on Thursday, Keith Adams, another attorney representing the rapper, informed Judge Ural Glanville about Williams' recent difficulties while in custody at the Cobb County Jail. Adams expressed concerns about Williams' well-being and overall condition.
In recent legal filings, Young Thug's defense team asserted that he has been languishing in jail due to the prolonged jury selection process, which has lasted for several months. The court has been dealing with numerous potential jurors seeking exemptions on the basis of hardships.
Young Thug has been in custody for approximately a year since his arrest in May of last year. He was indicted on charges of leading the "Young Slime Life" gang, which is reportedly associated with the Bloods. Despite multiple attempts, he has been denied bail.
Williams, who maintains his innocence, faces charges related to gang activity in 2018 and a conspiracy charge for violating the Racketeer Influenced and Corrupt Organizations (RICO) Act in 2013.
In an April 24 motion, Williams' attorney, Brian Steel, stated that the rapper's health has been deteriorating due to various factors. Steel outlined the limited availability of healthy food options, which has resulted in Williams relying on nutritionally deficient foods like chocolate and chips.
According to Steel, Williams has had minimal access to fresh air and sunlight since May 2022, except when being transported to and from the courthouse. The motion also highlighted the lack of exercise opportunities due to the confined cell space.
Furthermore, Steel claimed that Young Thug suffers from sleep deprivation, receiving only five hours of sleep each night. On court days, he is required to wake up between 3 and 4 a.m., leading to difficulties concentrating on his case by the end of the week.
Citing these circumstances, Steel filed a new request for Williams' release on bail, suggesting that appropriate conditions could be imposed to ensure his compliance.
Suri Jimenez, an attorney representing one of the other defendants in the YSL case, echoed the concerns expressed by Williams' legal team. Jimenez confirmed Young Thug's hospital visit on Friday and revealed that his own client, Cordarius Dorsey, had also experienced similar health issues.
Jimenez attributed the health problems to stress and inadequate nutrition, explaining that the lack of healthy food options has caused his client's health to deteriorate. Furthermore, Dorsey has reportedly been unable to find time for proper personal hygiene, including bathing or showering, and has to wake up at 3 a.m. to arrive at court by 6 a.m.
"The trial is taking a toll on their bodies and minds. Sadly, my client is serving time and not eligible for bond. However, the young men who have not been convicted should be granted bond; they are presumed innocent," said Jimenez.
As the YSL RICO case continues, concerns about the well-being of Young Thug and his co-defendants persist. With Young Thug's ongoing health issues, the trial proceedings raise questions about the conditions faced by incarcerated individuals and the impact it has on their physical and mental well-being.
The YSL RICO case, which alleges involvement in gang activity, has kept Young Thug and his co-defendants behind bars for an extended period. The lengthy jury selection process, compounded by potential jurors seeking exemptions, has prolonged their time in custody.
As the legal battle unfolds, Young Thug's attorneys argue that the rapper's health has suffered due to the challenging circumstances of his incarceration. They assert that he has been deprived of access to healthy food options, fresh air, sunlight, and regular exercise. These factors, coupled with inadequate sleep and early court appearances, have taken a toll on his overall health and ability to focus on his case.
The concerns raised by Young Thug's legal team extend beyond their client. Suri Jimenez, an attorney representing one of the other defendants, emphasizes that the physical and mental strain of the trial affects all individuals involved. Jimenez highlights the lack of nutritious meals and limited opportunities for personal hygiene as additional challenges faced by those awaiting trial.
While Young Thug's attorneys have filed a motion for his release on bond, it remains uncertain whether the court will grant this request. The defense argues that appropriate conditions could be imposed to ensure his compliance with legal proceedings.
As the trial continues, the health and well-being of Young Thug and his co-defendants remain a pressing concern. The case shines a spotlight on the conditions faced by incarcerated individuals and raises questions about the impact on their ability to participate in their defense effectively.
The legal community and public alike eagerly await further developments in the YSL RICO case, hoping for a resolution that considers the health and fair treatment of all individuals involved.

Submit press release, news tips to us: tips@odunews.com | Follow us @ODUNewsNG