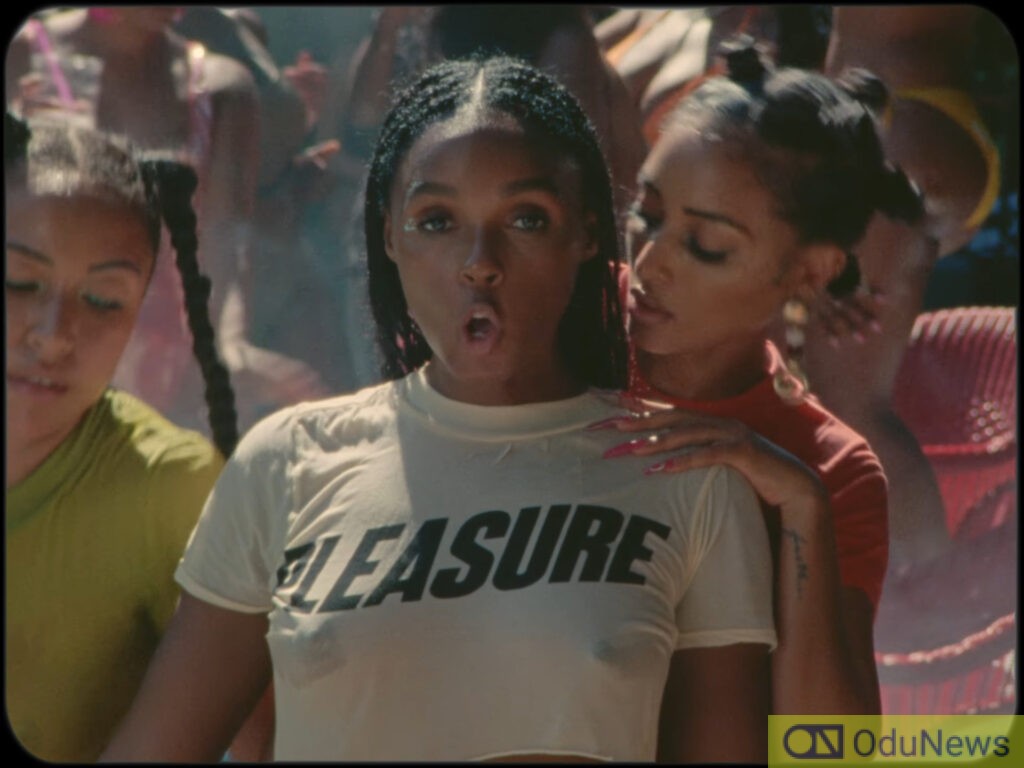 Grammy-nominated singer-songwriter Janelle Monáe has sent shockwaves through the music industry with the announcement of their long-awaited album, "The Age of Pleasure." After a five-year hiatus, Monáe is back, and they're making a bold statement with their latest single, "Lipstick Lover," accompanied by a visually captivating and steamy music video.
In a statement to NME, Monáe expressed their excitement about the new album, describing it as an oasis crafted with love, rooted in self-acceptance, and pulsating with self-discovery. The album is a testament to Monáe's artistic journey, filled with cherry red kisses and a free-spirited anthem that celebrates authenticity.
The music video for "Lipstick Lover" can best be described as a queer oasis, transporting viewers to a pool party in paradise. Opening with Monáe being awakened by a kiss, the video takes viewers on a visually stunning and sensually charged journey. Monáe fearlessly embraces a woman's posterior, indulges in a delightfully provocative moment while taking a drag from a joint held by another woman, and explores their sexuality on a bed adorned with candy-colored sex toys. However, these scenes merely scratch the surface of the cornucopia of gloriously queer imagery showcased throughout the video, featuring a diverse cast embodying the essence of unabashed queerness.
"Lipstick Lover" and its explosion of tropical eroticism mark a departure from Monáe's earlier aesthetic while representing a natural progression in their artistic evolution. While Monáe has always centered pleasure, even amidst societal struggles, the explicit embrace of queer pleasure is a newfound aspect of their artistic expression, developed as their career has unfolded.
Monáe's return with "The Age of Pleasure" and the provocative single "Lipstick Lover" is set to redefine boundaries within the music industry. The album promises to be a sonic journey of self-discovery and unapologetic celebration, reflecting Monáe's dedication to pushing artistic boundaries and championing the power of pleasure.
Fans and music enthusiasts alike eagerly anticipate the release of "The Age of Pleasure," as Janelle Monáe once again asserts their rightful place as a trailblazing force in the world of music.

Submit press release, news tips to us: tips@odunews.com | Follow us @ODUNewsNG