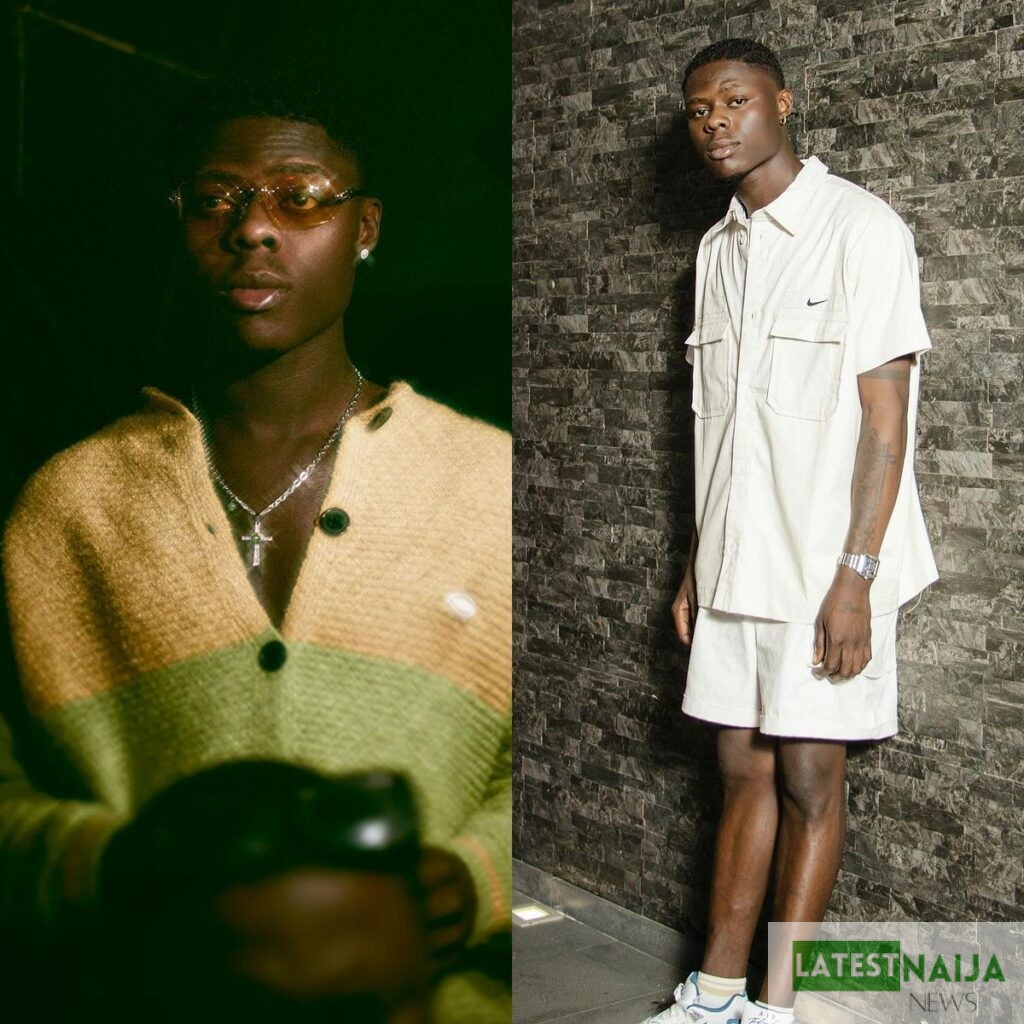 The Nigerian music industry was plunged into mourning as news of the untimely demise of the promising young singer, Ilerioluwa Aloba, popularly known as Mohbad, broke on Tuesday, September 12, 2023. Mohbad, aged 27, had captured the hearts of many with his remarkable talent, and his future in the music industry seemed promising. However, the sudden loss of the rising star has left his friends, family, and fans devastated.
A visit by our correspondent to both Mohbad's burial site and family home in the Ikorodu area of Lagos revealed the deep state of mourning that had befallen the community. The burial site, located in Gberigbe, required a bumpy one-hour journey from the Ikorodu garage, with some parts of the road being waterlogged and riddled with potholes. Interestingly, it was discovered that the land where the singer was laid to rest was one of his personal properties.
Upon reaching the burial site, our correspondent encountered a man who insisted on receiving money before divulging any information about the late singer. He revealed, "He (Mohbad) is from Oke Eletu (also in Ikorodu). He bought this place. If you want to know his family, give me money. They are here now, that is his father standing over there (pointing to a man a few meters away). There are also some of his people around here."
When approached, Mohbad's father, Joseph Aloba, appeared visibly shaken and simply stated, "I am busy," as he supervised cleaning work on the site. A woman, dressed in an ash-colored gown, declined to comment, saying, "We are not saying anything to anybody regarding Mohbad. Everything is already out there, and everybody knows what is going on. It is so saddening."
Meanwhile, a local artist named Elijah, also known as Sweetsounds, shared that he had produced a farewell song in honor of the late Mohbad.
After leaving the burial site, our correspondent embarked on a 30-minute journey to the late singer's family home in Oke Eletu. The somber atmosphere and sorrowful expressions of the residents indicated that they were deeply affected by the loss. Mohbad's family home, a yellow bungalow nestled behind other structures, was identified by the presence of mournful women. Although physically present, most mourners appeared distant and unaware of their surroundings.
However, some neighbors, speaking anonymously, spoke fondly of Mohbad, emphasizing his care for his family and the community. One neighbor said, "We will miss a lot about him. He was a good and calm boy who cared for his home. Since his death, the whole area has not been okay. People from Gberigbe and Ijede came here in their numbers for his burial yesterday (Wednesday). His death was so painful, and we are terribly hurt." Another neighbor added, "He worked very hard while he was here. He was even into 'furniture business' at some point. He was a good person and a child of grace. In July, the last time he was in the area, he shared gifts with people. He was a very humble and hardworking guy."
Troubled Artiste: Mohbad's Struggles and Controversies
While it was initially reported that Mohbad succumbed to complications from an ear infection, it was widely known that he had been embroiled in disputes with his former record label, Marlian Music, which had resulted in various incidents of harassment and assault. These concerns raised questions about his mental health, with singer Bella Shmurda once revealing that Mohbad had attempted suicide.
In 2022, Mohbad had taken to social media to allege that he was physically assaulted by executives of his former label after requesting a change of manager. He posted a video on Twitter displaying bruises on his back, neck, and hands, claiming the assault occurred at 'Marlian House.' Further viral videos showed Mohbad being assaulted by individuals allegedly led by a controversial socialite, Sam Larry, during a video shoot and on other occasions.
In response to these incidents, Mohbad had filed a police petition, accusing Sam Larry and others of threats to his life, destruction of equipment worth over N5 million, and physical assault.
Although Sam Larry was initially linked to a Lagos monarch, Elegushi of Ikate-Elegushi Kingdom, Oba Saheed Elegushi, the royal family disavowed any connection to him, stating that he was not a member of the royal family.
Sam Larry, in a video statement released on September 15, denied involvement in Mohbad's death, professing his love for the late singer. He stated, "I loved Mohbad and everyone knows that, including his wife. Even if we were fighting, I could not have killed Mohbad. I loved him so much, and God sees my heart. I don't know anything about his death. The videos going viral were recorded long ago."
Mohbad's last performance reportedly took place in Ikorodu on Sunday before his death. Speculations arose that an altercation with a friend and fellow artist, Primeboy, during the concert might have been related to the singer's demise. However, Primeboy refuted these claims in an Instagram post, insisting that nothing untoward had occurred. He clarified, "I keep seeing lots of rumors that things happened on Sunday that could have led to Mohbad's death. Nothing happened on Sunday. He called me on Saturday to accompany him to the venue for his performance. I gained a lot from Mohbad, and people are saying I killed my friend; why would I do that? I did not even fight with Mohbad. He was my best friend."
Premonitions and Personal Struggles
Mohbad's father and a friend revealed that they had disturbing dreams about the late singer shortly before his tragic death. In an interview with comedian OG Baba, Mohbad's father disclosed, "Mohbad and I were very close, and I saw him as my friend. The last time I saw him was on Saturday. We dined and had a nice time together. But, I had a dream about him just two days before the incident. In the dream, I saw someone holding a gun to shoot. I thought I escaped the bullet and did not think that such an unfortunate thing would later happen to me." Nevertheless, he did not suspect foul play in his son's death.
A friend of Mohbad, Olusegun Olugbuyi, claimed to have had a dream in which the late singer was attacked and shared it with him. Olugbuyi said, "I spoke to him just a day before his death. I had a dream where he was attacked and killed by cultists, and I told him about it. I did not force him to make a decision, but I urged him to pray about it. I did not know if he did anything about it."
Mohbad's wife, Omowunmi, expressed her grief on her Instagram page, recounting the hardships and battles her husband faced. She wrote, "He struggled till death; too many pains, threatening. He always lived in fear and continuously fought everywhere he went to. He was never happy for a whole day. He was called a junkie and mad person so that the

Submit press release, news tips to us: tips@latestnaija.news | Follow us @ODUNewsNG