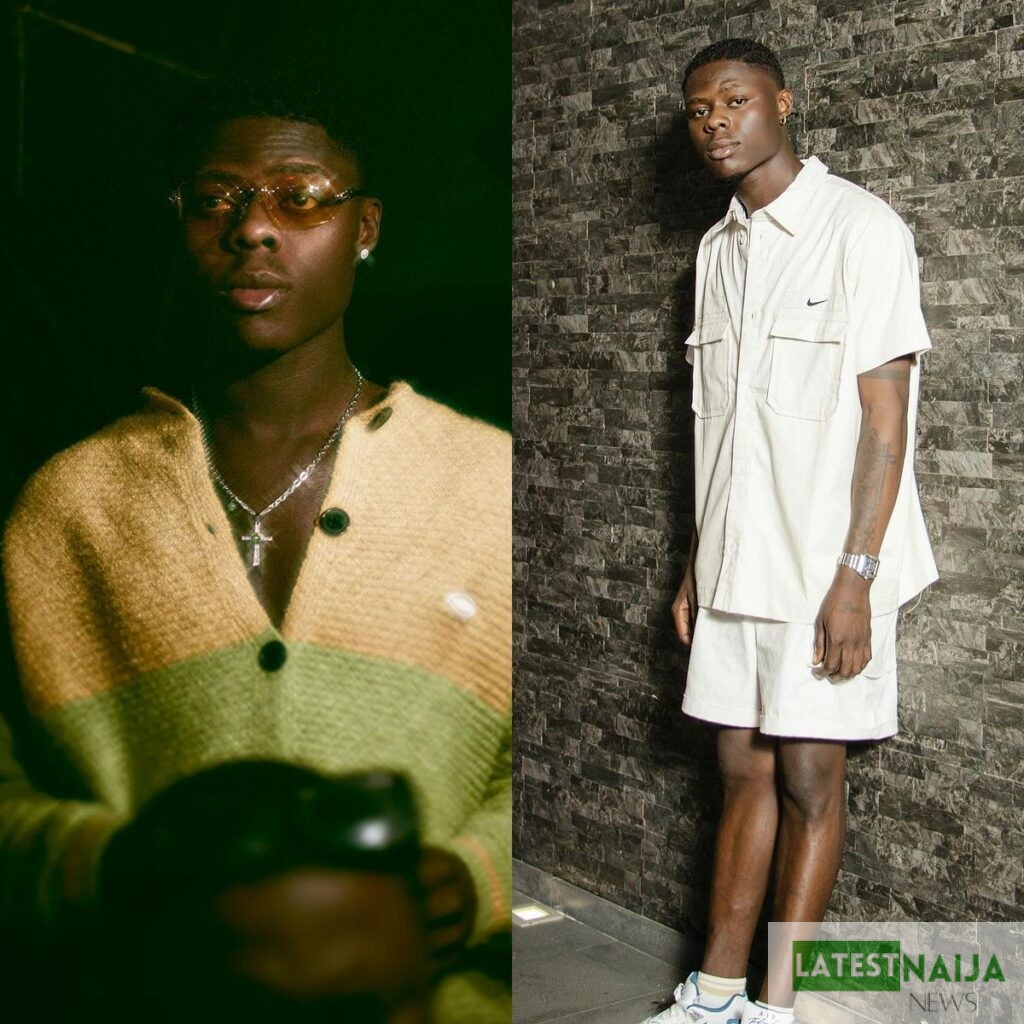 The untimely demise of the talented Nigerian hip-hop artist, Mohbad, born Ilerioluwa Oladimeji Aloba, has sent shockwaves through the country's music industry, with speculations and unanswered questions surrounding the circumstances of his death. Last Tuesday, Mohbad passed away under mysterious circumstances, leaving fans and fellow artists mourning his loss and demanding answers.
The exact cause of Mohbad's death remains a subject of intense speculation as various accounts of the events leading to his demise continue to circulate. One narrative suggests that he had complained of an ear problem, prompting a visit to the hospital. Another, more controversial account, alleges that an auxiliary nurse administered an injection that led to his death in Ikorodu, Lagos.
Despite these conflicting stories, neither Mohbad's family nor close friends have provided a concrete explanation for his sudden passing. Speculations also emerged that he may have succumbed to injuries sustained in a fight with a childhood friend, Primeboy. However, Primeboy refuted these claims, maintaining that they had no disputes before Mohbad's death.
Further complicating the situation, attention has turned to a show promoter named Sam Larry, who was seen in a video assaulting Mohbad in the past. The late artist had reportedly petitioned the Inspector General of Police (IGP) over threats to his life by Sam Larry, though no action was taken on this matter until after Mohbad's tragic passing.
Sam Larry, along with Naira Marley, another prominent figure in the music industry, now faces online accusations and scrutiny. The emergence of videos depicting Mohbad's struggles and fears after leaving Marlian Music, the record label he was associated with, has only added fuel to the fire.
Many music enthusiasts and fans have expressed their concerns about the circumstances leading to Mohbad's death. Some suspect foul play, while others believe that the artist may have succumbed to depression or even black magic, with claims of juju-related fatalities circulating.
Mohbad's tumultuous relationship with Marlian Music, which ended in his departure from the label in June, had been a matter of public discourse for some time. He had made alarming social media posts, accusing his former record label of plotting against him. He even claimed that his arrest for possession of illegal substances in 2022 was not without the knowledge of his ex-record label, alleging that they were out to harm him.
In one particularly distressing Instagram live video, Mohbad cried out for help, expressing fear for his life and mistrust of everyone around him. He recounted being beaten by Naira Marley and his associates after requesting a change of manager, an incident that left him hospitalized.
There were also reports of threats to Mohbad's family allegedly made by his former record label, which further contributed to his emotional distress. Bella Shmurda, a close friend of Mohbad in the industry, revealed that the artist had contemplated suicide, a fact that he admitted publicly in an interview earlier this year.
Bella Shmurda's recent social media post, mourning the loss of his friend, further fueled suspicions of foul play. His message, "What goes around will surely come around," implied that he believed there was more to Mohbad's death than meets the eye.
Media personality Lola Okunrin also weighed in, accusing Mohbad's ex-record label of contributing to his struggles and eventual demise. Okunrin questioned why promoters would receive negative feedback about Mohbad, considering the artist's existing battles with the label.
The artist's close friend and industry colleague, Bella Shmurda, has shed light on Mohbad's acute depression, revealing that his cries for help had gone unanswered. Mohbad's lyrics in his songs often hinted at the challenges he faced, with references to enemies trying to thwart his musical career.
Mohbad, who was only 27 at the time of his death, leaves behind grieving parents, siblings, a newborn baby, and a wife. Fans and music lovers worldwide are now demanding a thorough account of his final moments, hoping for answers that may shed light on the tragic loss of this rising star.
As Mohbad's songs continue to top charts on major streaming platforms, the music community and his devoted fan base eagerly await clarification about the circumstances surrounding his untimely passing.

Submit press release, news tips to us: tips@latestnaija.news | Follow us @ODUNewsNG