In a groundbreaking development, Former Vice President Yemi Osinbajo has taken the helm as the Chairman of the Board of Directors for the Climate Action Platform for Africa (CAP-A).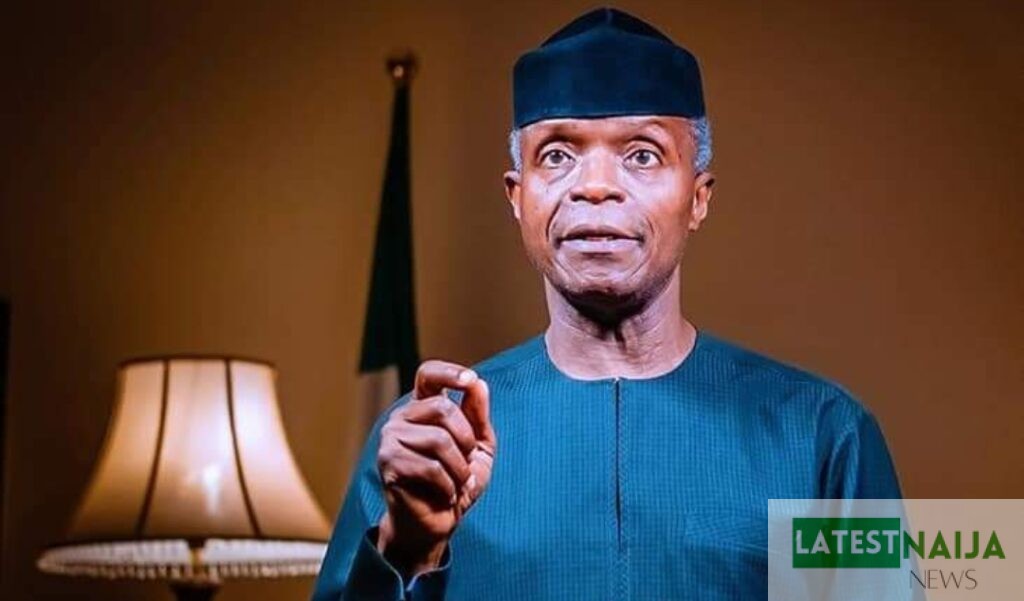 This announcement was made by CAP-A in a statement released on Tuesday, underscoring the organization's commitment to harnessing Africa's potential as a global leader in climate action.
CAP-A, a prominent public benefit organization, is dedicated to unleashing Africa's capabilities as a significant player in the global fight against climate change. The organization's initiatives are founded on a profound understanding of Africa's unique demographics, growth trajectory, abundant natural resources, and notably, its remarkably low current carbon emissions.
These factors collectively position Africa to not only attain net-zero emissions but to make substantial strides towards a net-negative carbon footprint, surpassing any other region worldwide.
James Mwangi, the visionary founder of CAP-A, expressed his enthusiasm about the appointment, saying, "We are deeply honored to welcome Prof. Osinbajo to the CAP-A Board of Directors as Chair, as we embark on the next phase of our growth and our mission to unlock Africa's potential as a global hub for climate action.
"His vast experience and passion for transforming African countries' economies in harmony with climatic needs, will be invaluable to CAP-A's mission, especially coming out of the inaugural Africa Climate Summit that made a strong push for accelerated climate action."
Accepting this prestigious appointment, Prof. Osinbajo stated, "since the recent founding of CAP-A, I have witnessed their work in shifting the global and continental narrative from Africa being a victim of the climate crisis to holding the key to accelerating global climate action.
"I'm honored to join the Board of Directors as Chair in support of CAP-A's teams and programs across the continent, and in realizing Africa's economic development through Climate Positive Growth."
This appointment marks a significant turning point in the global climate action arena, where Africa is poised to play an increasingly influential role in addressing one of the world's most pressing challenges.
With Prof. Yemi Osinbajo at the helm of CAP-A, the organization is poised to lead the way in facilitating sustainable development on the African continent while actively contributing to the global fight against climate change.

Submit press release, news tips to us: tips@latestnaija.news | Follow us @ODUNewsNG