In a bold move, the Ukrainian Football Association has announced a complete boycott of all football competitions involving Russian teams.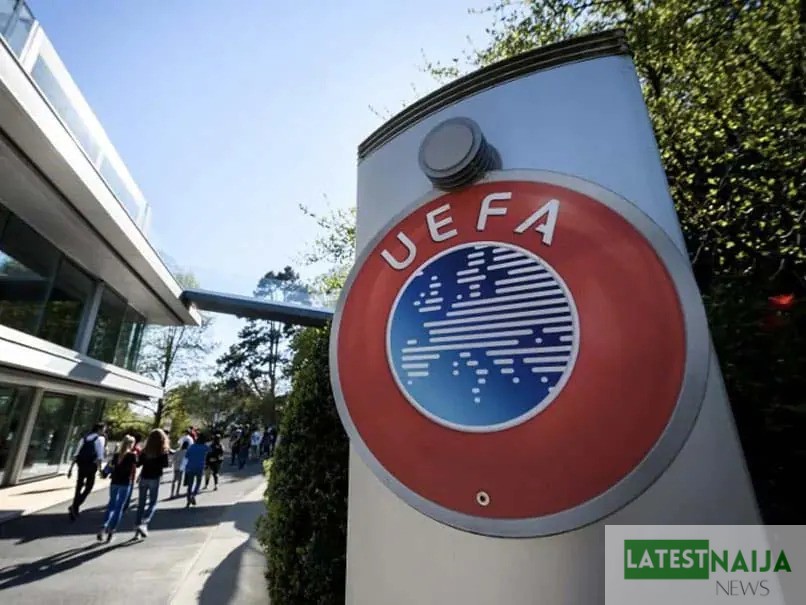 This follows UEFA's controversial decision to re-admit Russia's national under-17 team to international competitions.
This announcement comes as a direct response to UEFA's recent decision and reflects the ongoing political tensions between Ukraine and Russia.
"The UAF confirms that it will not take part in any competitions involving Russian teams," declared the Ukrainian Football Association in a statement released on Wednesday. This stance by the UAF marks a significant escalation in the sporting dispute between the two nations.
Furthermore, the UAF has called on other UEFA member countries to join their boycott and refrain from participating in matches against Russian teams. The move is a strong show of solidarity with Ukraine and demonstrates the country's determination to isolate Russian teams in international football.
Last year, European football's governing body, UEFA, had imposed a blanket ban on all Russian teams from participating in its competitions in response to Moscow's offensive actions in Ukraine. However, UEFA recently reversed part of that decision by readmitting Russia's national under-17 team.
"The Ukrainian Association of Football strongly condemns the decision by UEFA to return U-17 teams from Russia to international competitions," the UAF stated in a strongly worded release late on Tuesday. Reiterating their stance, they emphasized, "The UAF confirms that it will not take part in any competitions involving Russian teams."
UEFA's decision to allow the return of Russia's youth team has sparked controversy and further strained the relationship between the two countries. UEFA argued that young athletes, a "generation of minors," should not be deprived of their right to compete and that children should not be held responsible for the actions of adults.
However, UEFA imposed certain restrictions on Russian teams to address the situation. Russian teams will not be permitted to play matches on Russian territory, and they will be prohibited from displaying their national flag, playing their national anthem, or wearing their national playing kit during competitions.
These measures are seen as an attempt by UEFA to strike a balance between allowing youth participation and maintaining consequences for Russia's actions.
Ukraine has consistently called for broader bans on Russian participation in international sporting events. They have also threatened to boycott the 2024 Paris Olympics if Russian and Belarusian athletes are allowed to take part.
The situation remains fluid, and the sporting world watches closely as geopolitical tensions continue to impact international sports.
The UAF's decisive boycott signals a growing concern over the political implications of sporting decisions and reflects the deep-seated divisions between Ukraine and Russia, even within the realm of sports.

Submit press release, news tips to us: tips@latestnaija.news | Follow us @ODUNewsNG