In a significant development for the political landscape of Lagos State, the Governorship Election Petitions Tribunal has resoundingly affirmed the electoral triumph of Governor Babajide Sanwo-Olu.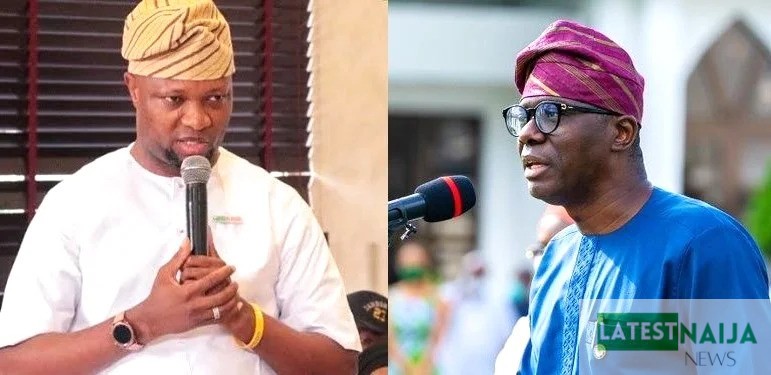 This announcement follows the tribunal's dismissal of a petition filed by Olajide Adediran, the candidate of the Peoples Democratic Party (PDP), who had challenged the legitimacy of Governor Sanwo-Olu's victory.
A unanimous judgment, delivered by Justice Mikail Abdullahi on behalf of the three-man tribunal panel, was made public on Monday. The tribunal found the petition by the Peoples Democratic Party (PDP) and its governorship candidate Olajide Adediran to lack merit and subsequently dismissed it.
This decision culminated from extensive deliberations on preliminary objections and the central issues presented for adjudication.
One pivotal aspect of the tribunal's consideration was whether it possessed the jurisdiction and competence to hear the petition. Justice Abdullahi confirmed this jurisdiction, emphasizing that it had already been conclusively determined during the preliminary objection stage.
The tribunal then turned its attention to another crucial matter: the validity of the nomination of Babajide Sanwo-Olu and his deputy, Obafemi Hamzat, by the All Progressives Congress (APC) for the gubernatorial elections. In addressing this issue, the tribunal referenced constitutional provisions and electoral laws, citing a multitude of previous legal precedents to establish that this constituted a pre-election matter unrelated to the electoral conduct under scrutiny.
Furthermore, the tribunal ruled that the petitioners, Olajide Adediran and the PDP, lacked the necessary membership credentials within the 4th respondent, the APC. Consequently, they were deemed ineligible to challenge the primaries of the party that produced Sanwo-Olu and Hamzat.
Another focal point of the tribunal's deliberations revolved around allegations of a forged certificate purportedly presented by Governor Sanwo-Olu. The tribunal took note of the petitioner, Jandor's, testimony, in which he claimed that Sanwo-Olu did not attend the school, Community Grammar School, Ijebu-Ife, from which the certificate originated. Remarkably, Jandor also indicated that the school's principal was still alive.
Intriguingly, the tribunal questioned why Jandor had not called the school's principal or any staff as witnesses to substantiate his claims regarding the certificate. Ultimately, the tribunal determined that the petition lacked merit and, consequently, dismissed it.
Justice Abdullahi pronounced, "I affirm the election and return of Babajide Olusola Sanwo-Olu as the duly elected governor of Lagos State. Parties are to bear their cost."
With this landmark judgment, the spotlight now shifts to the upcoming ruling on the petition filed by the Labour Party (LP), further intensifying the political atmosphere in Lagos State. The tribunal adjourned, taking a brief break before reconvening to address the LP's petition.

Submit press release, news tips to us: tips@latestnaija.news | Follow us @ODUNewsNG