The Lagos State High Court delivered a dramatic and long-awaited verdict today, sentencing Police Officer Drambi Vandi to death by hanging for the murder of Bolanle Raheem, a Lagos-based lawyer.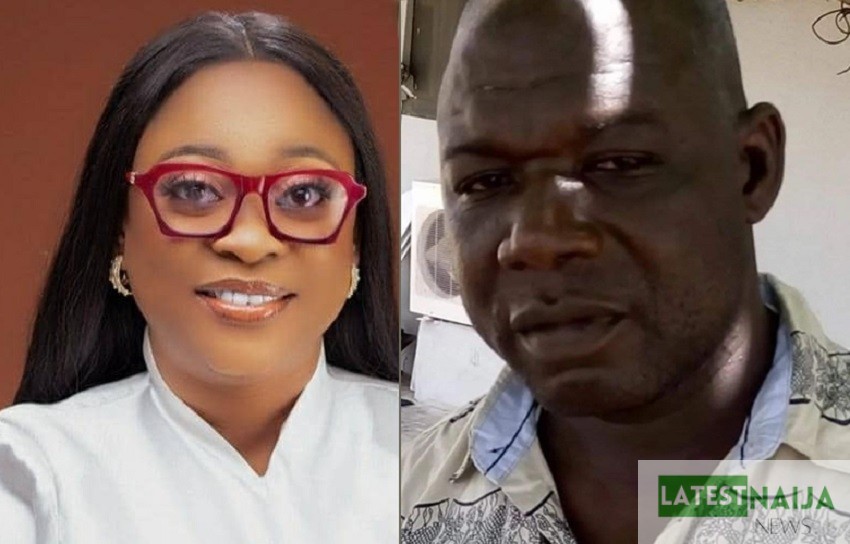 The verdict, which came after months of intense court proceedings, brought closure to a case that shocked the nation.
Justice Ibironke Harrison, presiding over the case, announced the verdict on Monday, declaring Vandi guilty of murder and stating, "The court found the defendant guilty on one count of murder. You will be hanged by the neck till you are dead."
The tragic incident unfolded on Christmas Day in 2022 when Drambi Vandi allegedly shot and killed Bolanle Raheem, who was an expectant mother, at the Ajah roundabout in Lagos.
Vandi, who was assigned to the Ajiwe police division in the Ajah area of the state, was suspended from duty just two days after the incident.
The Lagos State government subsequently charged Vandi with one count of murder and brought him to trial. The proceedings, which began in January, featured a range of witnesses, including the deceased's husband, sister, police armourer, pathologist, and seven others who testified against the defendant.
During the trial, the prosecution presented a total of 27 exhibits as evidence, aiming to prove Vandi's culpability in the murder. However, the most critical moment came when Vandi took the stand in his own defense. In a surprising twist, he asserted that the bullet presented in court, the one said to have killed Bolanle Raheem, did not originate from the rifle he carried on the day of the incident.
Vandi further claimed that he had never seen the bullet until it was introduced as evidence in the courtroom. These assertions led to intense debates and legal wrangling throughout the trial, with forensic experts and ballistics analysts called to provide their expert opinions.
Despite Vandi's defense, the jury ultimately sided with the prosecution, finding him guilty of the murder. The courtroom was packed with spectators and media representatives, all eager to witness the conclusion of the high-profile case.
The verdict has generated significant public interest and discussion, as it raises questions about police accountability and the justice system in Nigeria. With the sentence of death by hanging, the case serves as a powerful reminder that justice will be pursued relentlessly in instances of alleged police misconduct and brutality.
As Drambi Vandi awaits his fate on death row, the nation watches closely, contemplating the broader implications of this landmark decision for law enforcement and justice in Nigeria.

Submit press release, news tips to us: tips@latestnaija.news | Follow us @ODUNewsNG