Amidst escalating tensions between Israel and Palestine, Israel's Ambassador to Nigeria, Michael Freeman, has pointed fingers at Iran, alleging that the Islamic Republic is the driving force behind Hamas' recent attack on Israel.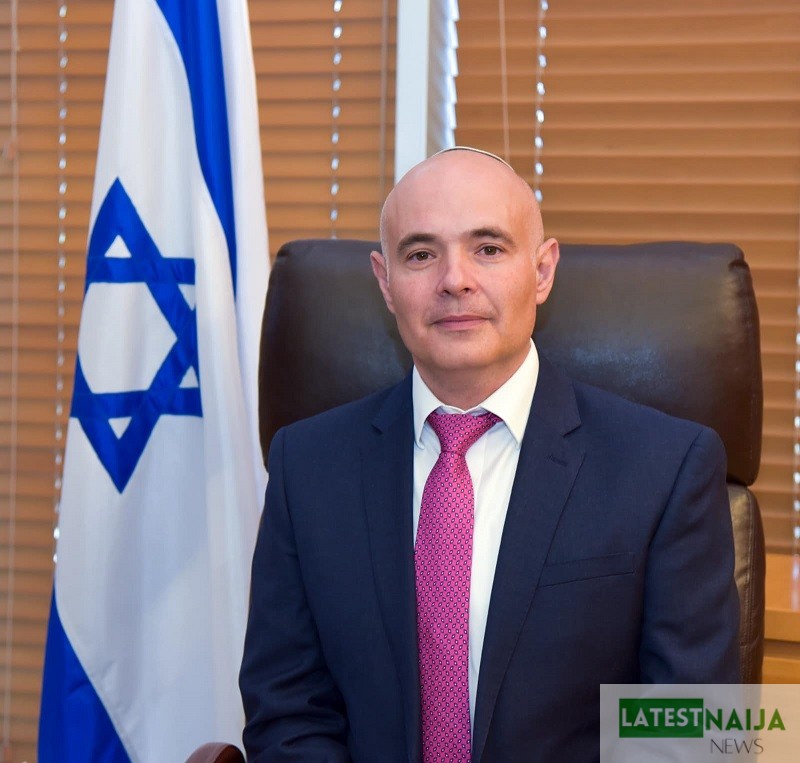 In an exclusive appearance on Channels Television's Sunrise Daily on Monday, Ambassador Freeman asserted that Iran was orchestrating the conflict with the intent of destabilizing the entire region surrounding Israel.
"It's a major concern for us. We know that Iran is behind these attacks by Hamas. Iran are the one who gave permission. Iran are the one who funds Hamas. They are doing everything in order to destabilize the region, Ambassador Freeman emphasized.
"They are also backing Hezbollah and Lebanon; they are backing other terror groups in the West Bank. They are backing terror groups in Syria. Iran is doing everything because they don't want to see progress. They don't want to see peace, they want to see death and destruction," he said.
The latest wave of violence was initiated when Palestinian militants, affiliated with the Iran-backed Islamist group Hamas, infiltrated Israel on Saturday under the cover of a massive rocket barrage. The ongoing conflict has resulted in a staggering death toll, with Israel reporting over 600 casualties and Gaza's health ministry confirming 370 lives lost.
Discussing the tense situation between the two Middle Eastern nations, Ambassador Freeman stressed Israel's commitment to defending its citizens while emphasizing its desire to avoid war at all costs.
"We will do what we need. We hope that Hezbollah and other groups understand we do not want any engagements, we do not want any war in any other areas, but we will defend our population, our citizens.
"Some of the horrific photos [shared on social media] of old women, grandmas gunned down in the street, young babies shot, children murdered in front of their parents – all of these are going around – women and children, young people at a music festival gunned down and blown up.
"This is what we've done with them; we will do what we need to do now to protect our population, and this war, which started by Hamas, will end this war," Freeman said.
Additionally, he claimed that there was no real reason for the conflict, instead blaming it on Hamas, whose ideology says their existence is to kill Israelis.
"They say that their aim, their life, and their motivation is to destroy Israel. So they saw an opportunity that they felt they could take in order to come across the border to slaughter and murder women and children because that's what they believe, but the reality is that the reason they were formed is to wipe Israel out and kill Israelis," he said.
Israeli rescue teams arrive to evacuate a wounded people near the southern city of Sderot on October 7, 2023, after the Palestinian militant group Hamas launched a large-scale surprise attack on Israel, firing a barrage of rockets from Gaza and sending ground units to kill or abduct Israelis.
In the aftermath of the Hamas attack on Israel, Iranian President Ebrahim Raisi expressed support for the Palestinians' right to self-defense and held Israel accountable for destabilizing the region.
Raisi praised the "resistance" efforts of Hamas, Islamic Jihad, and other militant groups in Syria, Lebanon, and Iraq. He also called upon Muslim nations to stand in solidarity with the Palestinian cause.
Iran, since the 1979 Islamic Revolution, has not recognized Israel and has consistently made supporting the Palestinian cause a cornerstone of its foreign policy. The two nations have long been bitter rivals, engaging in covert hostilities such as sabotage attacks and assassinations.
Additionally, Iran has been accused by the United States and Israel of using drones and missiles to target US forces and Israel-linked vessels in the Gulf. However, Iran categorically rejected these allegations, with the country's foreign ministry spokesman, Nasser Kanani, dismissing them as politically motivated.
"The accusations linked to an Iranian role… are based on political reasons," foreign ministry spokesman Nasser Kanani told reporters, adding that Palestinians had "the necessary capacity and will to defend their nation and recover their rights" without any help from Tehran.
As the Israel-Palestine conflict continues to unfold, the international community watches with growing concern, hoping for a swift resolution to end the violence and pave the way for lasting peace in the region.

Submit press release, news tips to us: tips@latestnaija.news | Follow us @ODUNewsNG