The Economic and Financial Crimes Commission (EFCC) has vehemently denied allegations made by Nigerian singer John Njeng-Ngeng, popularly known as Skales, that their officials invaded his residence.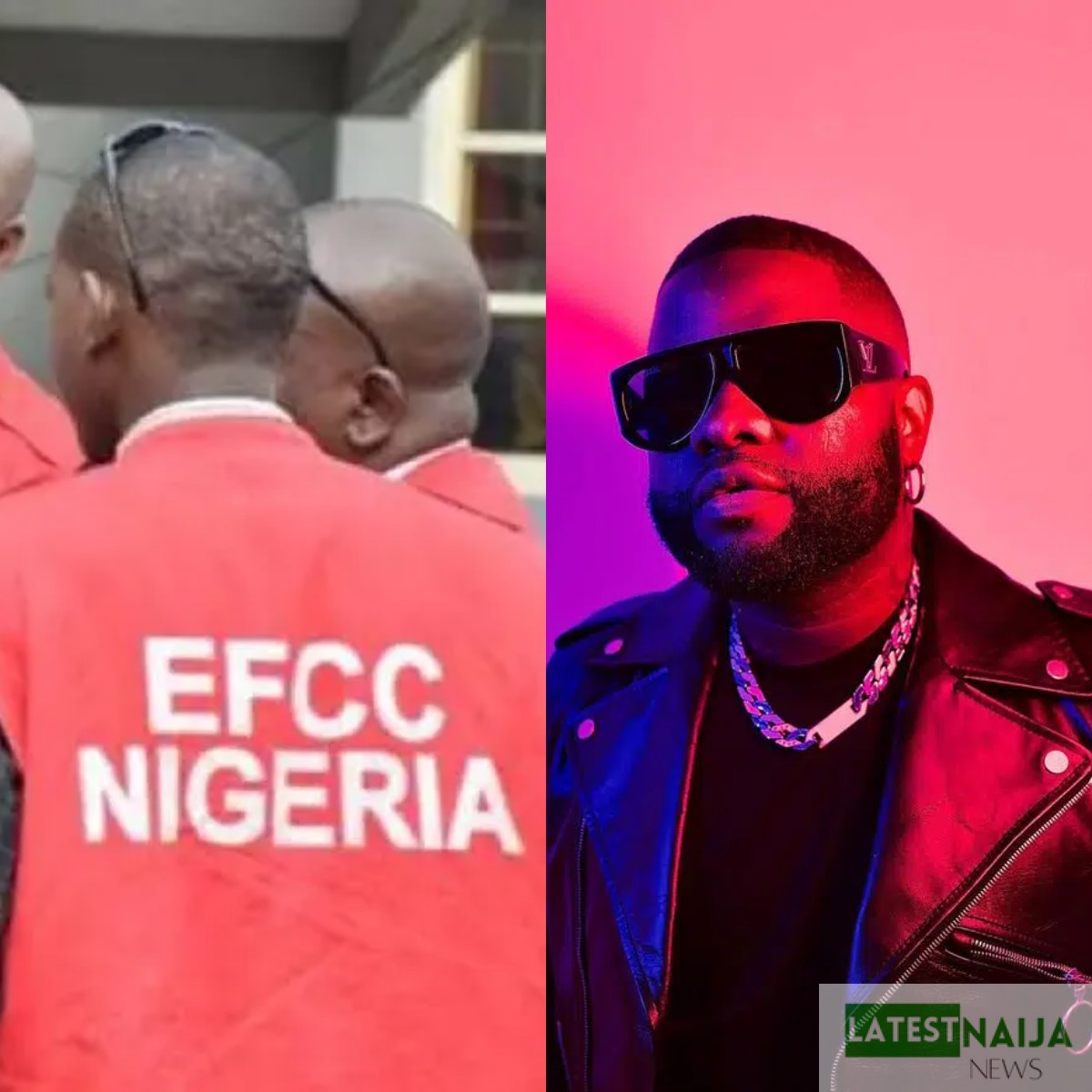 The singer, in a series of tweets, on Tuesday claimed that armed EFCC personnel forcefully entered his home, damaging his back door, while he was resting with his 6-month-old daughter.
He further alleged that his music producer was assaulted during the ordeal and accused the EFCC of abusing its authority.
In response to Skales' allegations, EFCC spokesperson Dele Oyewale categorically refuted the accusations, emphasizing that the EFCC does not engage in such actions.
"Number 1, we don't invade. Number 2, we don't conduct any raids. Number 3, there are ways and rules to identify a regular EFCC operative," Oyewale stated. "So, to all intents and purposes, all of his claims, they are totally removed from what an EFCC operation looks like."
Oyewale also raised concerns that the perpetrators of the alleged invasion might be impersonating EFCC officials. "People can make allegations, but the authenticity of the allegation viz a viz the reality on the ground concerning any organization you're talking about is important," he explained. "There are impersonations all around, all over the place. So, they are not. We are very polite. We don't do all those things."
Oyewale called for Skales to provide concrete evidence to support his claims, especially if there were photos or videos of the incident as alleged. "I will want him to come forward if he has photo evidence or video evidence to show that it's an EFCC thing because we don't have such things," he emphasized.
Despite the EFCC's denial, Skales maintained his stance, alleging that his phone had been seized, and he had been threatened by the officials involved in the incident. He also asserted that neighbors had recorded the invasion, potentially providing evidence of the alleged misconduct.
Furthermore, Skales claimed that the EFCC reported finding unspecified "items" on the phones of two individuals arrested at his residence, one being his music producer and the other an artist he was mentoring. Skales further alleged that an individual named Femi, purportedly associated with the EFCC, had threatened him following his social media posts about the incident.
The singer pointed out that his response was triggered by what he described as the unprofessional manner in which the EFCC officials allegedly gained entry into his home.
The allegations and counterclaims continue to raise questions about the incident, with both parties providing differing accounts of the events that unfolded at Skales' residence on that fateful day. As investigations continue, the public awaits further developments in this matter.

Submit press release, news tips to us: tips@latestnaija.news | Follow us @ODUNewsNG