In a significant operation, the Nigerian Air Force (NAF) announced on Monday that it had successfully neutralized several Boko Haram and Islamic States of West Africa Province (ISWAP) terrorists during a series of precision air strikes conducted on the fringes of Lake Chad in Borno State.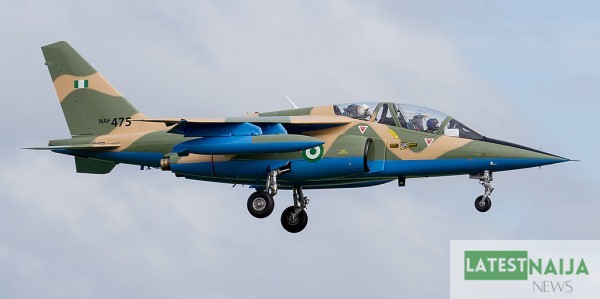 The operation, which took place between September 27 and September 30, aimed to eradicate the terrorists' hideouts and disrupt their logistical support base in the region.
Air Commodore Edward Gabkwet, the Director of Public Relations and Information for the NAF, issued a statement in Abuja detailing the successful military action.
According to Gabkwet, the airstrikes targeted two key locations: Tumbun Fulani and Tumbun Shitu. These sites were identified as hubs of terrorist activities that posed a significant threat to both military installations and the local population residing in these areas.
At Tumbun Fulani, intelligence reported terrorists loading jerrycans onto two concealed gun trucks hidden under shrubbery. In response, NAF aircraft were swiftly deployed to intercept what appeared to be a major logistics base for the terrorists.
The subsequent strike resulted in the destruction of the gun trucks and the neutralization of several terrorists, as confirmed by the Battle Damage Assessment.
Similar airstrikes were carried out at Tumbun Shitu after structures suspected to be terrorists' hideouts were identified amidst dense foliage. During reconnaissance, three gun trucks carrying terrorists were observed moving into the area, prompting the NAF to launch an imperative strike.
Post-strike assessments revealed the neutralization of numerous terrorists and the destruction of the gun trucks.
Gabkwet emphasized the unwavering commitment of the Armed Forces of Nigeria to significantly curbing the activities of terrorist groups in the Northeast and other parts of the country.
He credited the success of the operation to improved synergy and cooperation among all security agencies, along with the continued support of the Nigerian people.
The latest operation by the Nigerian Air Force serves as a testament to the military's dedication to safeguarding the nation's security and maintaining peace in the region.
The successful neutralization of terrorists in these strategic locations represents a significant step forward in the ongoing efforts to combat insurgency and ensure the safety of Nigerians.

Submit press release, news tips to us: tips@latestnaija.news | Follow us @ODUNewsNG