In a tragic incident that has sent shockwaves throughout Niger, the Ministry of Defence announced on Monday night that a total of twenty-nine soldiers lost their lives in a relentless attack believed to have been orchestrated by suspected jihadists.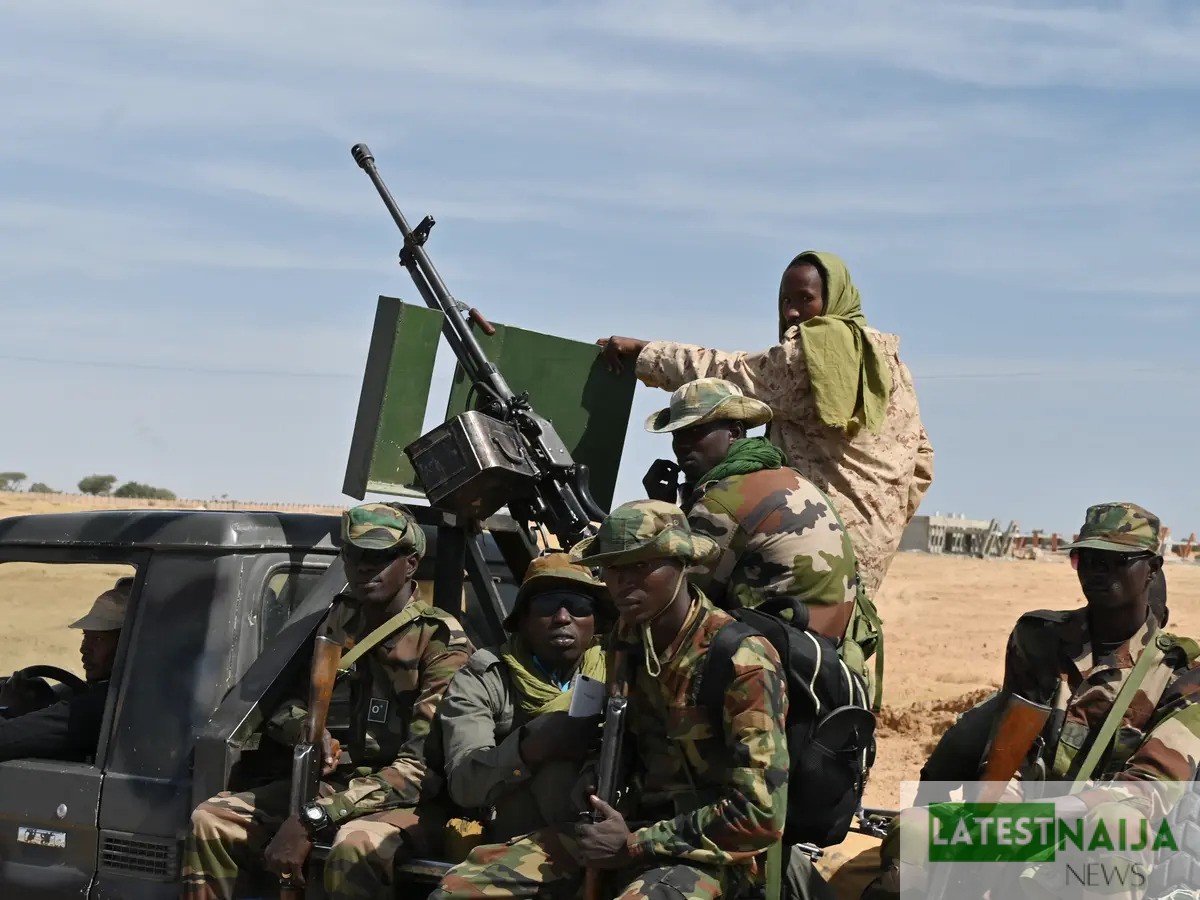 The nation now mourns as it declares a three-day period of national mourning to honor the fallen heroes.
The assault, characterized by sheer brutality, targeted the soldiers deployed in western Niger near the border with Mali. The Defence Ministry revealed that the assailants, numbering more than a hundred, employed a combination of "improvised explosive devices and kamikaze vehicles" during the attack. The assault not only claimed the lives of the soldiers but also left two others seriously wounded.
In response to the devastating attack, the Ministry of Defence, in a televised statement, indicated that a significant number of terrorists were eliminated during the confrontation. This development underscores the determination of the Nigerien military to combat the menace posed by extremist groups, particularly the Islamic State, in the region.
The Ministry further revealed that the military operation where the attack took place was part of a broader effort aimed at neutralizing the looming threat from the Islamic State in the area.
Details regarding the attack indicated that the terrorists, compelled to withdraw after fierce engagement with the soldiers, were discovered to have received assistance from external sources. However, specific information on the nature of this external support remains undisclosed at this time.
The Sahel region of Africa has been grappling with a persistent jihadist insurgency for over a decade, with its roots tracing back to the 2012 crisis in northern Mali. This deadly conflict has since expanded its reach into neighboring countries such as Niger and Burkina Faso, where extremist groups have gained influence.
The "three borders" area, shared by Niger, Mali, and Burkina Faso, has witnessed a series of relentless attacks carried out by militant factions affiliated with both the Islamic State group and Al-Qaeda.
The ongoing violence in the region has contributed to political instability and military takeovers in these nations. Niger, the latest victim of such turmoil, experienced a coup on July 26th, resulting in the removal of its democratically elected president, Mohamed Bazoum.
This tragic incident serves as a grim reminder of the ongoing challenges faced by these West African nations in their battle against extremist forces.
This recent attack comes just weeks after a similar assault near the Niger-Burkina Faso border in August, where at least 17 Nigerien soldiers lost their lives, and 20 others sustained injuries in an attack believed to have been orchestrated by suspected jihadists.
The persistent threat of terrorism in the region underscores the urgent need for continued international efforts to combat extremism and promote stability in the Sahel.

Submit press release, news tips to us: tips@latestnaija.news | Follow us @ODUNewsNG