American singer Cassandra Elizabeth Ventura, widely recognized as Cassie, has taken legal action against her former boyfriend, renowned music mogul Sean Combs, better known as Diddy.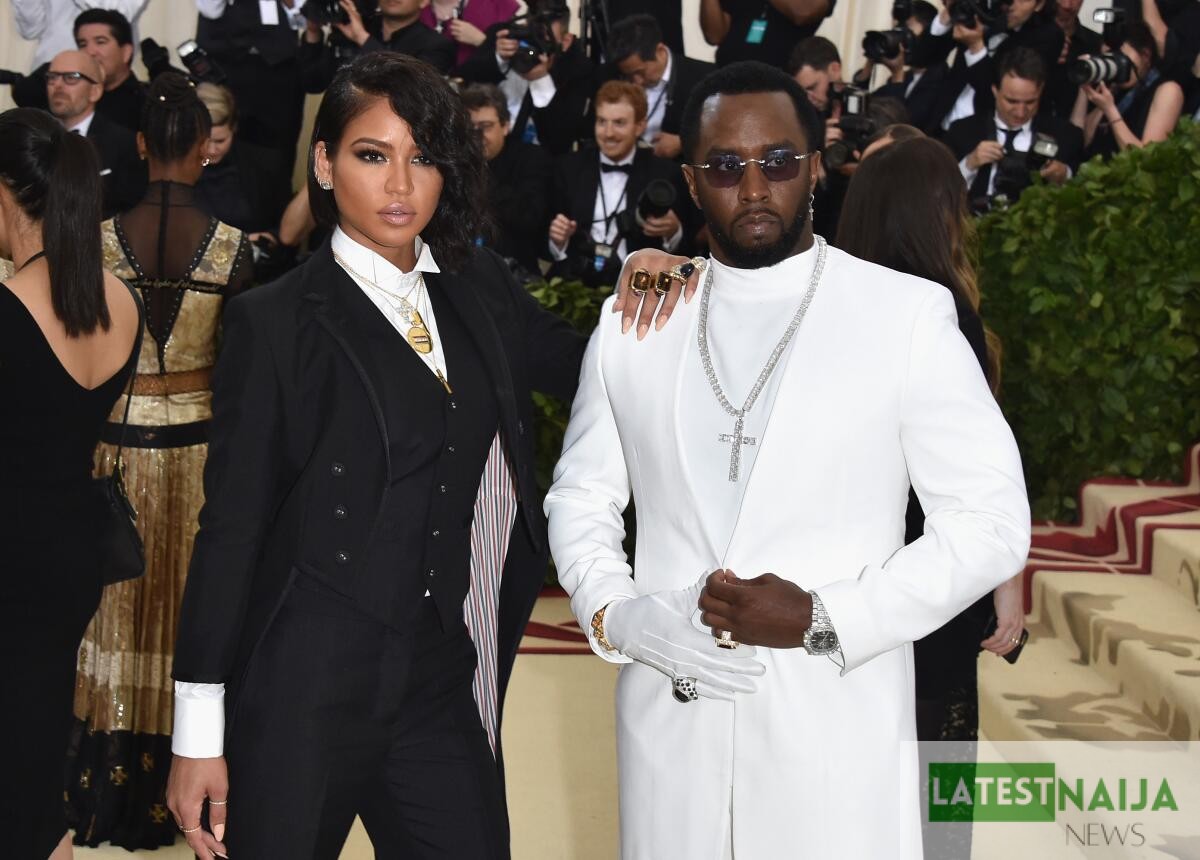 In a lawsuit filed in the Federal District Court in Manhattan, Cassie accused Diddy of subjecting her to a decade of sexual abuse, drug use, physical violence, and exploitation.
Cassie, an R&B vocalist who was previously signed to Diddy's record label, alleges that her harrowing experience began in 2005 when she met Diddy at the age of 19. According to the lawsuit, Diddy initiated a pattern of abuse and control that persisted for ten years.
In a statement accompanying the lawsuit, Cassie courageously declared, "After years in silence and darkness, I am finally ready to tell my story and to speak up on behalf of myself and for the benefit of other women who face violence and abuse in their relationships."
Diddy's attorney, Ben Brafman, vehemently denies the allegations, asserting, "Mr. Combs vehemently denies these offensive and outrageous allegations. For the past six months, Mr. Combs has been subjected to Ms. Ventura's persistent demand of $30 million under the threat of writing a damaging book about their relationship, which was unequivocally rejected as blatant blackmail. Despite withdrawing her initial threat, Ms. Ventura has now resorted to filing a lawsuit riddled with baseless and outrageous lies, aiming to tarnish Mr. Combs's reputation and seeking a payday."
Cassie's legal representative, Douglas Wigdor, counters this narrative, revealing that a conversation took place between Cassie and Diddy before the lawsuit was initiated. According to Wigdor, Diddy allegedly offered Cassie a significant sum of money, amounting to eight figures, in an attempt to silence her and prevent the lawsuit from proceeding. Cassie, however, declined his efforts, choosing instead to lend her voice to all women who suffer in silence.
This lawsuit serves as a critical step in addressing the intricate issue of abuse within high-profile relationships, shedding light on the challenges that victims face in coming forward.
Additionally, the lawsuit includes an astonishing allegation that Diddy threatened to detonate a car owned by Kid Cudi, a rapper who was in a relationship with Cassie at the time. According to the complaint, this threat occurred during Paris Fashion Week in 2012, and shortly after, Kid Cudi's vehicle exploded in his driveway.
Diddy and Cassie's relationship commenced in 2007 and garnered significant media attention when they made their public debut as a couple in 2012. However, the pair experienced a tumultuous breakup following a heated argument in 2018.
As the legal battle unfolds, the music industry watches closely, with Cassie's lawsuit poised to address the grave allegations and initiate a crucial conversation on the prevalence of abuse within relationships, regardless of fame or status.

Submit press release, news tips to us: tips@latestnaija.news | Follow us @ODUNewsNG