In a landmark decision, the UK Supreme Court has ruled against the government's controversial plan to send asylum seekers to Rwanda, deeming it unlawful.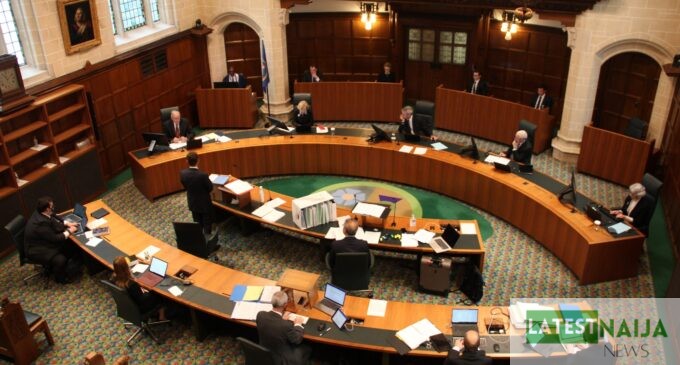 The ruling comes after months of legal battles and intense scrutiny of the scheme aimed at deterring illegal migration to the UK through small boats.
Presiding Judge Robert Reed delivered the verdict on Wednesday, emphasizing that there were substantial grounds to believe that sending genuine refugees to Rwanda could expose them to the risk of being returned to the very countries they had fled.
He underscored that the fundamental principle of not repatriating refugees to their home countries when they face a real threat of abuse is deeply rooted in British law.
Judge Reed expressed serious concerns about Rwanda's human rights record, highlighting instances where UK police had to warn claimants of threats to their lives. Additionally, he questioned the East African nation's commitment to international obligations, particularly with regard to media and political freedom.
The contentious plan, which aimed to send migrants arriving in the UK as stowaways across the English Channel to Rwanda for the processing of their asylum claims, was signed into effect in April 2022 by Britain and Rwanda. Those granted asylum were intended to stay in Rwanda instead of returning to the UK.
However, the scheme faced vehement opposition from various quarters, including opposition politicians, refugee advocacy groups, and human rights organizations, who argued its ethical and practical shortcomings. The first scheduled flight to Rwanda, set for June 2022, was abruptly canceled when the European Court of Human Rights intervened.
In December 2022, the High Court in London ruled that the Rwanda plan was legally sound but emphasized that the government must assess the individual circumstances of each case before sending anyone to Rwanda. Nonetheless, in June of the following year, the Appeal Court supported a challenge brought forth by asylum-seekers from countries like Syria, Vietnam, and Iran.
The Appeal Court's ruling deemed the plan unlawful on the grounds that Rwanda did not qualify as a "safe third country," and there was a genuine risk that migrants sent there would face deportation to their countries of origin, putting their lives and safety at risk.
This decision by the UK Supreme Court is expected to have far-reaching implications for the UK's asylum policies and its approach to addressing the challenges posed by irregular migration. The government will now need to reassess its strategy for managing asylum seekers while upholding its legal and humanitarian obligations.

Submit press release, news tips to us: tips@latestnaija.news | Follow us @ODUNewsNG