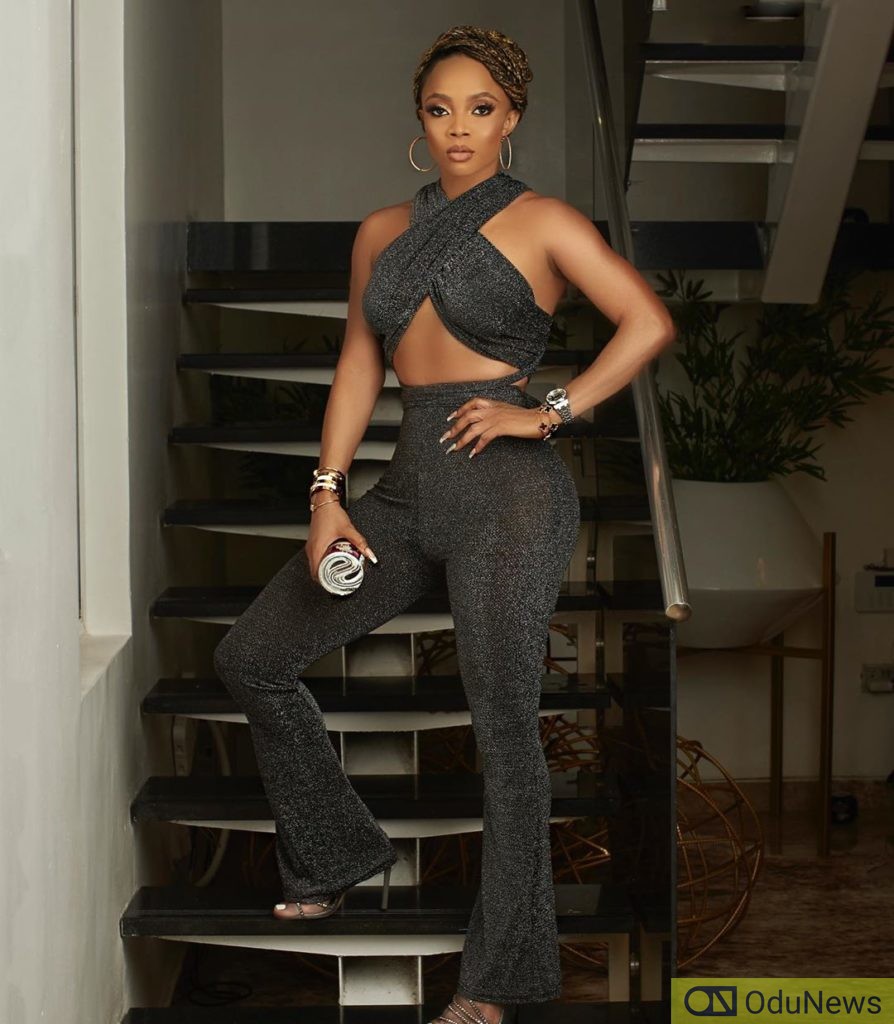 Nigerian radio personality and television host Toke Makinwa is fired by fans due to the post made on side chicks and her advice for ladies
.
In her post, the vlogger said
The side chick she attacked might not be his only indiscretion, she even made them closer, the man is probably begging her right now, as a woman work on yourself, don't lose you to anybody
This then didn't do well with a tweeter user identified as MARIAM as she replies toke by saying;
I love you toke, but this is not at all. when Maje was consistently cheating on you with Anita, please enlighten us how you working on yourself helped when the man was your problem.
She  concluded by saying ;
Please don't forget you give us a whole book on that, don't start contradicting your story now
While some think she is only supporting side chicks because she is one and most of them are quite disappointed because it was coming from a woman who wrote a whole book about her cheating husband and they questioned her if she had forgotten some of the contents in her book that made her popular.
Some fans strongly disagree as they believe Toke said the right thing and advises others to stop slamming her.
Tweets below;
Toke basically said do not lose yourself because of your partners indiscretion, I don't know what all the noise is about.
Y'all keep showing us the relevance of IELTS.

— TEMIT∆YO? (@Mac_kenan) January 8, 2020
Toke is saying the fact.

— son, the fada (@Royalpythondon) January 8, 2020
I don't think you even understood her point. Lol

— Girl in Red (@pettyorprettyx) January 8, 2020
I think today might be for Toke makinwa pic.twitter.com/E8W5ejpxGm

— King Overdose… (@IamKellyJoe) January 8, 2020
Is it this same tweet people are attacking Toke or there's another one? https://t.co/fJrKVJZdys

— King Monye ? (@iamkingmonye) January 8, 2020
"As a woman, work on yourself. Don't lose you to nobody"… I've never read Toke's book, but we all know that she walked away. She refused to lose herself to a cheating husband. She's become richer and gained more fame since then. DON'T LOSE YOU TO NOBODY.

— Instasavagecomments (@Instasavagecom1) January 8, 2020
Toke Makinwa doesn't say dumb things, you people just get a certain high from dragging her tbh.

— dollars, but in human form (@phyl_arhedo) January 8, 2020
Alot of women are still single and will remain single cus they seek advice from women like toke makinwa instead of their own parents that have stayed married and committed for as long as they have breath air.

— Rome? (@JeromeOgunna) January 8, 2020
Well toke, you don't own your patner but you're responsible for that person to some level.

You have to understand that your actions affect your patner if not you're just selfish and should be single if you don't want to be accountable

— The Igbo Wolf (@TheIgboWolf) January 8, 2020
Even what Toke Makinwa said is right, as long it's coming from her, it's wrong.
Twitter NG no like that babe.

— ?? (@Ndy_freke) January 8, 2020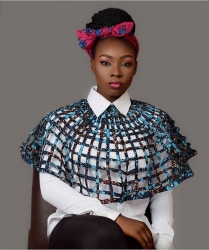 Latest posts by Ada Osadebe
(see all)

Submit press release, news tips to us: [email protected] | Follow us @ODUNewsNG