Tense, gripping and fun to watch from start to finish, Escape from Pretoria will leave you breathless with anticipation, thanks to lead actor Daniel Radcliffe, and director Francis Annan.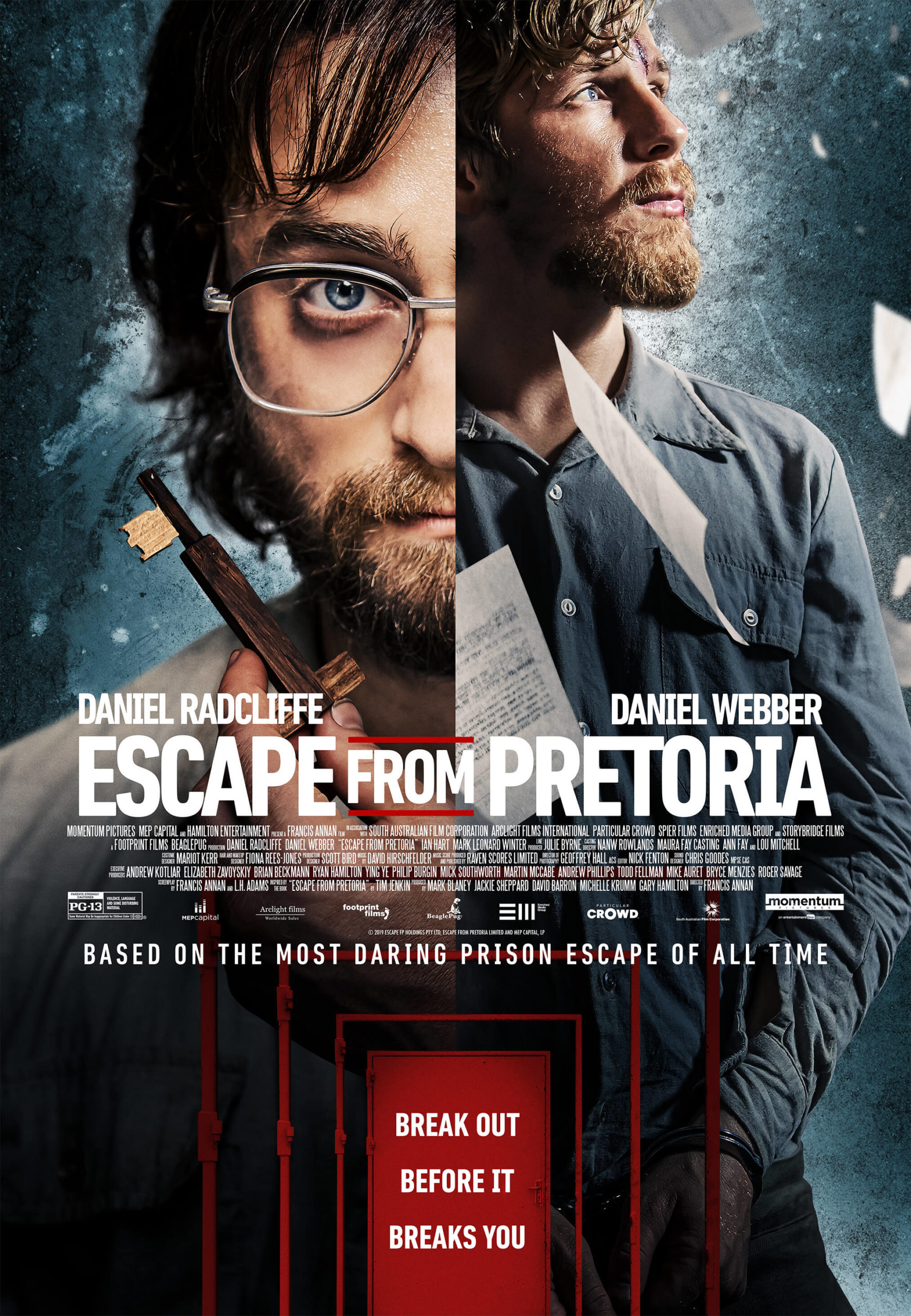 Based on the real-life story of three young political prisoners in South Africa, Escape from Pretoria is an engaging movie that shows how much of an actor Daniel Radcliffe has become.
Taking on the lead role as Tim Jenkin, Radcliffe plays a chap who gets arrested with his friend for being actively involved in the fight against apartheid in South Africa in 1979.
The moment the lads enter the prison facility, they begin to hatch a plan to break out. Things don't look too good as everything seems poised to work against them.
Bringing along a third party, Tim and his buddy gradually begin to see a possibility of escape.
As creative as he is ingenious, Tim's will, determination, precision and ability to work under immense pressure will be tested like never before. Because for every potential solution, a new stumbling block awaits.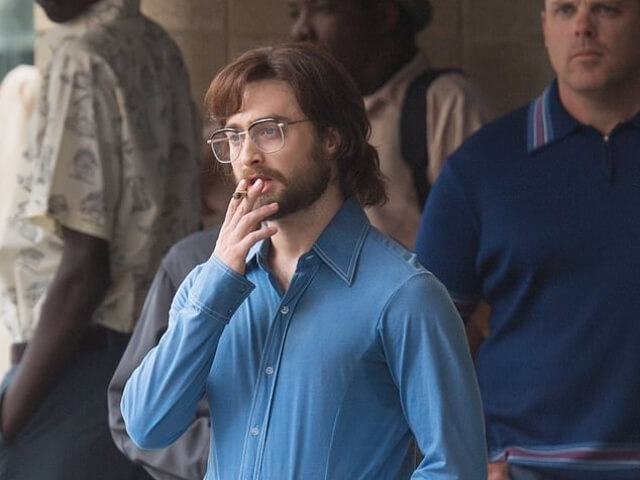 The days run by and Tim uses the available to help make the unthinkable possible. His friends depend on him, and he can't afford to let them down. If their plan fails, it means death. One way or another, they will leave the prison – as free men or in body bags.
Let me confess that when I saw the trailer, I wasn't sold on the plot. I remembered the hit television series Prison Break, and thought to myself, 'I have seen this before, so don't need to for a second time because it's going to suck.'
So, with the above statement ringing in my head, I didn't even bother finishing the trailer. I honestly don't know how I ended up watching the movie but I had an encounter I would not forget easily.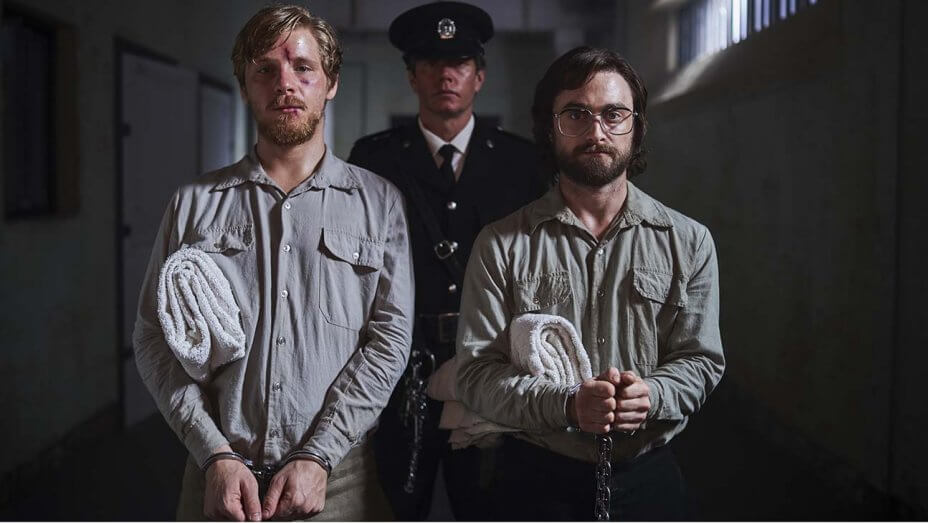 First off, I tip my hat to the director Francis Annan. He took something that we are familiar with and made it look like something we've never seen before.
Then Radcliffe! The dude is really convincing as the man who is so good with his craft that you can't help but root for him. I mean, how else do you describe someone who can make keys that work from bits and pieces of wood?
The Harry Potter actor is a long way from Hogwarts here and I like the fact that his skills as a thespian have made him take on other roles that differentiate him from the boy wizard.
The supporting cast also gives a compelling performance; everyone does his part to the development of the plot in memorable fashion.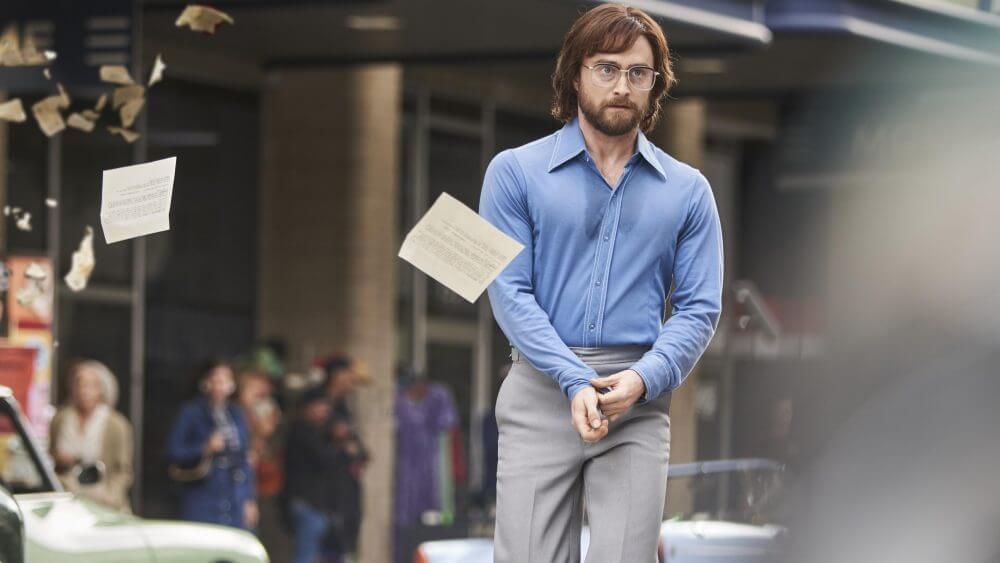 I have seen a lot of suspenseful movies, but Escape from Pretoria is up there with the best of them. I was literally glued to the screen, and as the final act began to unfold, I came so close to chewing my fingers off!
The movie is proof that you don't need famous stars to make a phenomenal movie. Radcliffe is the only recognizable star I could pinpoint but the others show their talent as well.
Movie fans (and even those who love Prison Break) will want to see this. It is so worth the watch!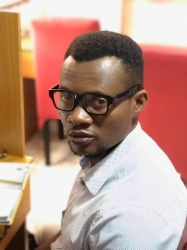 Latest posts by Sydney Elike
(see all)

Submit press release, news tips to us: [email protected] | Follow us @ODUNewsNG