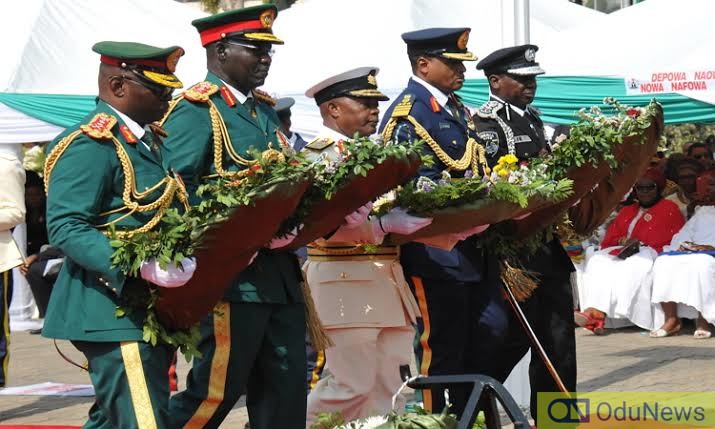 Every 15th of January is set aside in Nigeria to celebrate members of the Nigerian Armed Forces who paid the supreme price in defending the country. 
The Armed forces Remembrance Day was formerly celebrated on 11 November of every year to coincide with the Remembrance Day (Poppy Day) for the World War II veterans in the British Commonwealth of Nations.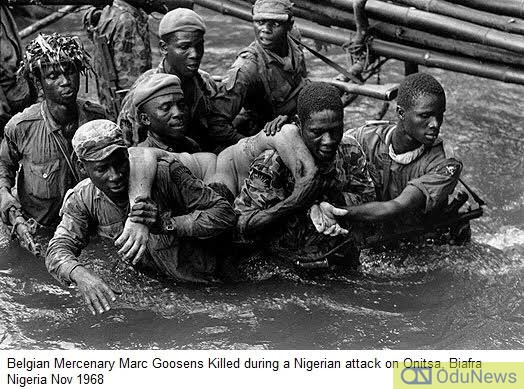 January 15th was later set aside  as it is a symbolic day in the country's history marking the end of a sad and bloody civil war in Nigeria.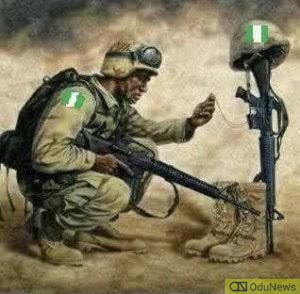 Nigerians have taken to social media to celebrate members of the country's Armed forces.
See some comments below:
We are with you. Thank you for keeping us safe… May God keep you safe and return to your families #ArmedForcesRemembranceDay pic.twitter.com/Vw74ChyQpf

— AY COMEDIAN (@AYCOMEDIAN) January 15, 2020
Today we join others to pay tribute to the brave warriors who gave their lives for ours, spending their last moments on this Earth in defence of this country and of its people.
May the souls of our fallen heroes continue to Rest In Peace. #ArmedForcesRemembranceDay pic.twitter.com/JhEDK71rPt

— EiE Nigeria (@EiENigeria) January 15, 2020
We remember our fallen heroes who gave their lives in service so that we may live.
Thank you for your courage and sacrifice.
We celebrate those still serving. May God keep you safe. #ArmedForcesRemembranceDay pic.twitter.com/DBH5X4GLsC

— Maryam Abubakar (@Mareeyama) January 15, 2020
TODAY MARKS THE NIGERIA ?? ARMED FORCES REMEMBRANCE DAY

AS WE MARK THE ARMED FORCES REMEMBRANCE DAY TODAY. PLEASE DO WELL TO PRAY FOR ALL FALLEN HEROES WHO LAID THEIR LIVES SO WE ALL COULD SLEEP AT NIGHT.
WE OWE THEM THIS GRATITUDE ?? #ArmedForcesRemembranceDay #ArmedForces pic.twitter.com/vMu0ram4lt

— African BlaQ Kinq ? ??? (@Nwawuikejohn) January 15, 2020
To all our fallen heroes, may you all continue to rest in peace ?

To all our service heroes, may Almighty God continue to protect and guide you all ?❤️#ArmedForcesRemembranceDay pic.twitter.com/zK7dgX8qt6

— i Develop Website ??‍? (@iamAbiodunAA) January 15, 2020
They chose to serve their nation and humanity!

For those who leave to never return, for those who return but are never the same! We Remember!

In memory of those who made the ultimate sacrifice!

Rest In Peace to all our fallen HEROES#ArmedForcesRemembranceDay pic.twitter.com/fV31WLgZiw

— Zoba K Yamah (@UtdChi) January 15, 2020
Today, I honour the memory and sacrifice of the men and women of the Nigerian Armed forces who have given their lives in embodiment of the words of the Nigerian National Pledge – "…to defend her unity, and uphold her honour and glory." #ArmedForcesRemembranceDay

— Dr. Abubakar Bukola Saraki (@bukolasaraki) January 15, 2020
Is armed forces remembrance day. As we remember our fallen men… May the souls of the fallen heroes rest in peace. And may God protect the active men of the armed forces#ArmedForcesRemembranceDay pic.twitter.com/vEG80whpFz

— LONER!!!! (@Mcklose10) January 15, 2020
To all our fallen heroes, we will never forget you, we will carry on where from where you left, Nigeria must be great again #ArmedForcesRemembranceDay pic.twitter.com/glwqbIjTH0

— Gunslinger Michacholiano (@namex_Milz) January 14, 2020
The pain goes beyond a young man cut short, a soldier has family, responsibilities,dreams, hopes, brothers, sisters, fears,wishes,life itself and every other thing u cherish too. What greater price can a man pay ??#ArmedForcesRemembranceDay pic.twitter.com/G6zK7hjEf5

— Abdullahi (@AAcomdr) January 15, 2020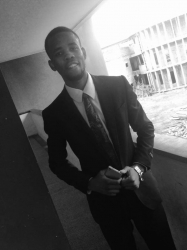 Latest posts by Adelowo Adegboyega
(see all)

Submit press release, news tips to us: [email protected] | Follow us @ODUNewsNG