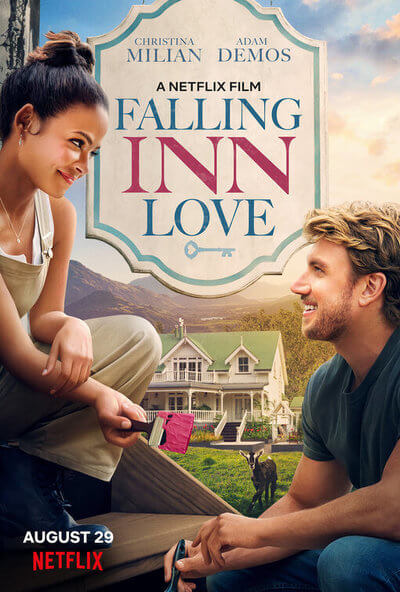 The movie is a love letter that shows that love heals all that is broken.
Christiana Milian shines as Gabriela Diaz, a corporate executive, who wins an Inn but finds out that the place is in the worst condition possible.
She basically lost her job and boyfriend (who she thought she was in love with) in a week and is looking to get something working in her life.
Jake Taylor is the fire chief in town, a handy-man who lost his high school sweetheart three years ago. He isn't keen on finding new love but is definitely attracted to Gabriela.
The two find themselves in a partnership that neither is comfortable with but have to work together to turn the Inn into something more.
A spark is ignited and the attraction becomes more as they spend more time in each other's company. Love comes knocking, but so does every complication and compromise that comes with it.
The movie works as a romantic comedy-drama because the element of love isn't rushed like in most Hollywood movies. It is fully developed and the chemistry is undeniable.
From the get-go, Milian carries the movie and her portrayal of a clumsy but lovable and fiercely independent woman makes her character interesting.
The movie's ending is predictable but that doesn't stop it from being entertaining, thanks to the humor which seems to come naturally (watch out for Gilbert the goat).
A lesson that can be taken from the film is that we need the help of others to achieve something in life and also that nothing is beyond fixing, no matter how broken it may be.
FALLING INN LOVE is a rom-com that is everything that it promises to be and more, bolstered by a sincere performance from its two leads.
Rating: 7/10

Submit press release, news tips to us: tips@odunews.com | Follow us @ODUNewsNG