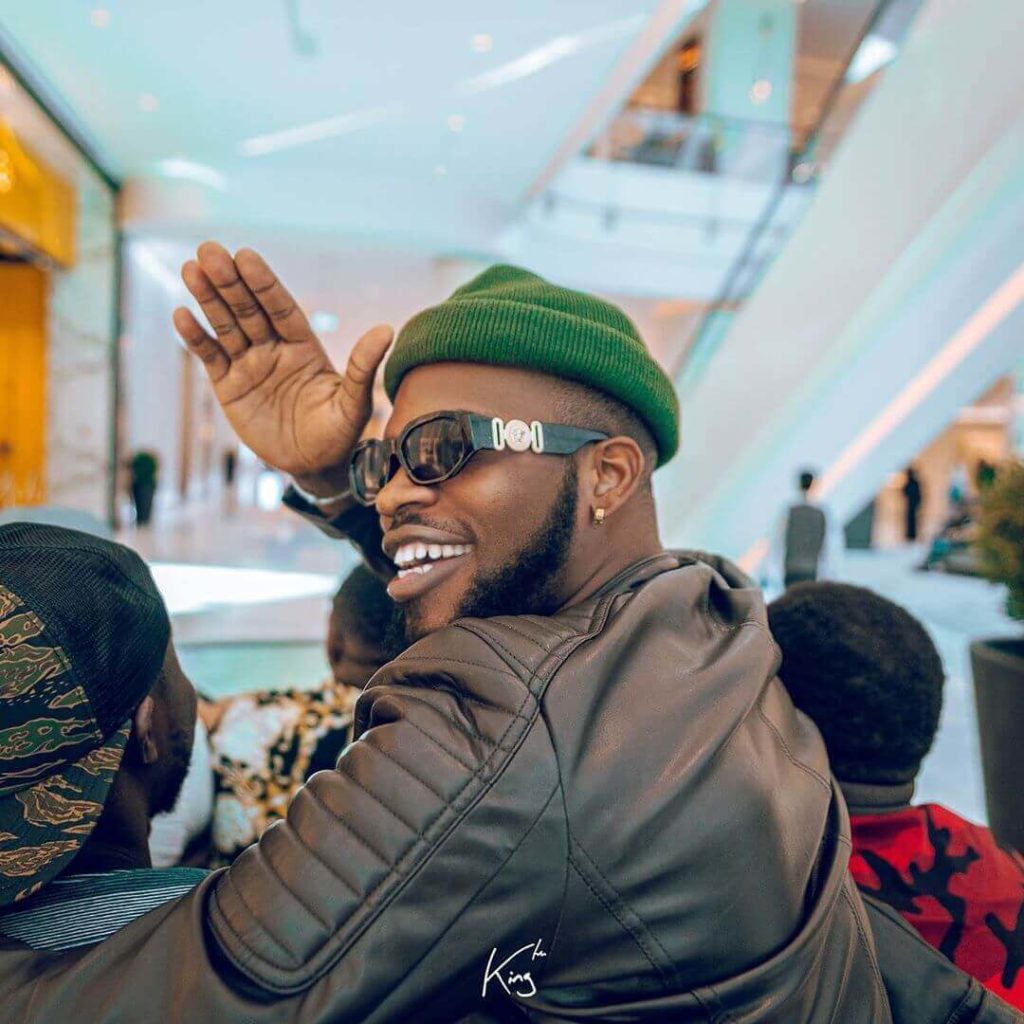 He is Nigeria's finest area boy, a street apostle of the comic genre, spreading the humorous gospel to the laughter-deprived masses. He may not be at the top yet but his talent is undeniable and he has put smiles on the faces of many. OduDiscover is proud to pay feature the one and only Broda Shaggi!
Broda Shaggi's real name is Samuel Animashaun, a.k.a. Samuel Perry and he is a famous comedian on Instagram, Facebook and YouTube. He has a degree in Creative Arts from the University of Lagos.
Born on the 6th of July, he was raised in Lagos, Nigeria and is known for his catchphrase "Oya hit me!" He also does voice-over and has a few hit singles to his name.
The performing artist has always nurtured an inner desire to act right from infancy and says he always knew he was going to be a comedian. His dad motivated him to pursue his dream.
In his videos, Broda Shaggi portrays the characters Inspector Perry, Professor Dele, and Akonni Ibadan. He started taking comedy seriously when he became an undergraduate student at the university.
"Comedy is what I love doing and I like to make it as real as possible so that people can relate with it. I like to make people laugh, so when they watch me, all they do is laugh despite the situation of the country. My aim is to affect people with comedy in a good way. That was what prompted me into doing comedy in the first place."
Origin Of The Name 'Broda Shaggi"
According to him, he overheard some mechanics playing around with the character and it made him laugh. Loving the funny concept, he decided to adopt the name and since then he has had a blast with the character as more and more Nigerians now identify him with his comic alter ego.
A Push From Uche Jombo
He credits Nollywood actress Uche Jombo as the one who provided him with the opportunity to showcase his talent on her TV series. Broda Shaggi says she is like an older sister to him and that she is down-to-earth despite her status as a famous celebrity.
Jesus In Mushin
Despite having done comedy skits for some time, he didn't get the recognition he wanted until his participation in the 'Jesus Appeared in Mushin' video skit where he was asked how he would react if Jesus appeared in the vicinity. His sarcastic reply, given in the character of an area boy in the Yoruba setting got the video numerous views on social media, with many comments following. That was his moment of breakthrough.
His Act
Broda Shaggi's singular portrayal as the street-wise, often local and loud-mouthed characters associated with him speaks volumes to his credibility as an actor.
It isn't easy making people laugh and doing so in a way that makes the average men and women on the streets crave for more proves that you are going in the right direction.
He is crude, rude and unrefined. He is raw, foul and in-your-face but we love his concept and will always follow the Shaggi one!

Submit press release, news tips to us: tips@odunews.com | Follow us @ODUNewsNG