It's not easy breaking into the entertainment industry and OduDiscover, we recognize those who are constantly striving to make a difference in the society.
In the premier edition of OduDiscover, our pick is a young man who is carving a name for himself in the highly competitive world of comedy. Starting with a fan base of 2,000 followers, he currently has over 900,000 followers on Instagram.
He is none other than Sydney Talker, the online comedian whose is notable for his improvisational skits and exaggerated facial expressions.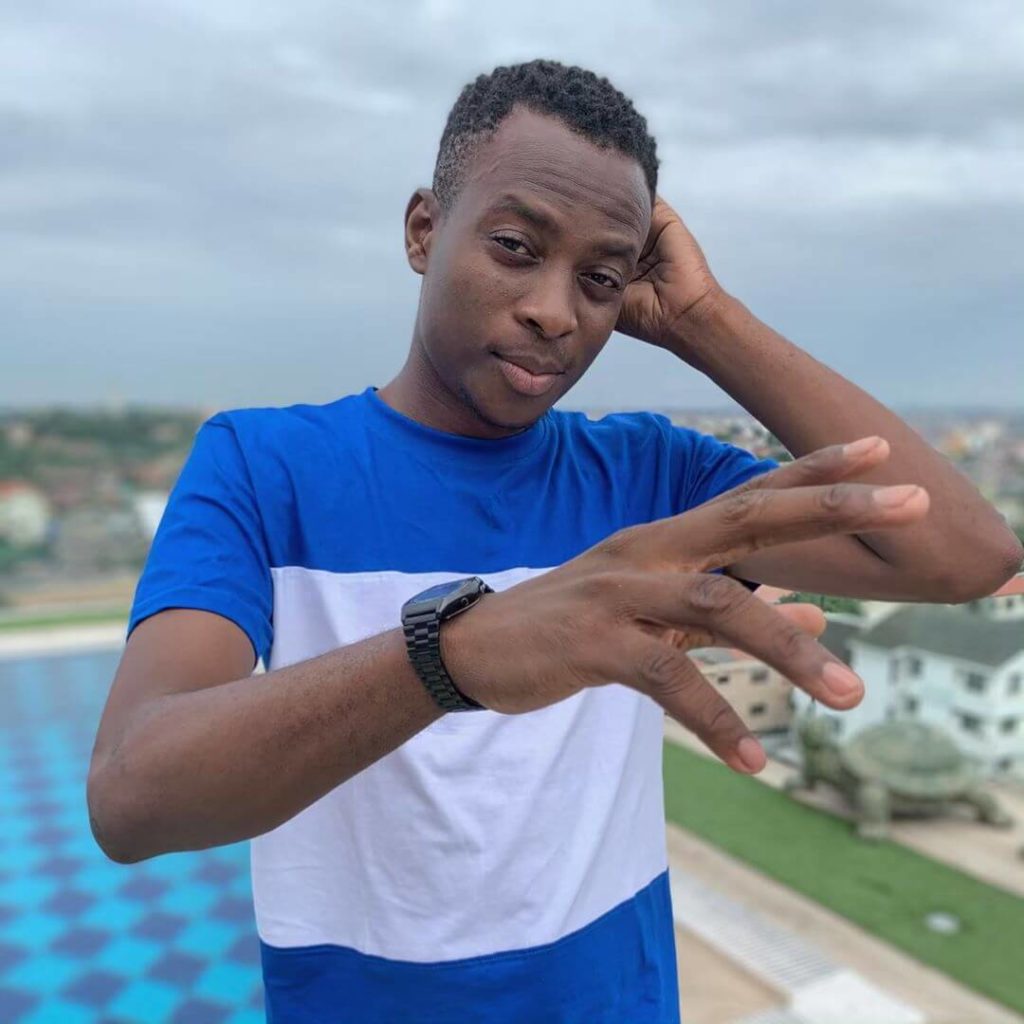 BACKGROUND
Born Sydney Egere in Lagos, Nigeria, he is the only child of his parents and didn't live with them while growing up as they were separated. He stayed with his mother mostly, living with others at different times.
Living with different people brought the feeling of being left out and he resorted to watching comic videos and the comic persona that would eventually become 'the towel guy' was born.
BADMOUT BATTLES
Sydney Talker ventured into comedy when he was in secondary school and he manages to find a balance between his studies (he is currently an undergraduate student at the University of Benin, Edo State) and his life as a fast-rising comedian. At UNIBEN, he's currently putting the university on the map with his BadMout Freestyle and Rap Battle sessions where students come out in open air to diss each other in some hilarious manner. After seeing numerous comic videos when he a child, he decided to start doing skits and hasn't looked back ever since.
HIS LEGACY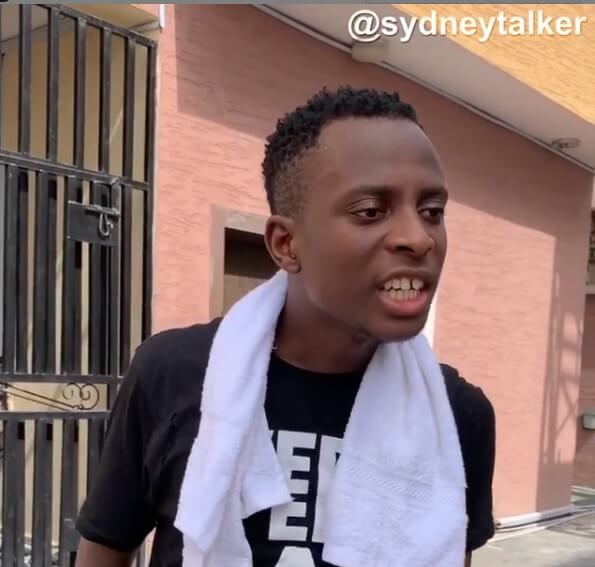 The performing artist says he found an untapped resource in Nigerian comedy and decided to explore it. He further revealed that he doesn't feel comfortable anytime he takes a break from comedy. "If I stop doing comedy, I will fall ill", he says.
Sydney Talker's skits are usually sarcastic and he has been called the 'Mr. Bean of Nigeria' by Nollywood actress Toyin Abraham as a result of his facial expressions. She advised him to use his facial flexibility and focus on it.
The 23-year-old started posting comedy skits in 2016 and gets his inspiration for his videos from interactions with people and listening to music. Also, he taps into ideas that people share with him if they are interesting enough.
MAJOR STRIKE WITH DAVIDO
One of Sydney Talker's biggest attraction was his skit with Davido where he supposedly met the music star for the first and decided to nail it with a skit. The video already gained over 1.5 million views on Davido's Instagram page.
On how he reacts to negative comments, Sydney Talker says he is interested in knowing why those who slam his videos do so as it helps him improve on his work. As a result, he doesn't block followers and fans. The comic personality doesn't joke with sound effects in his skits and edits his videos himself.
PERSONAL LIFE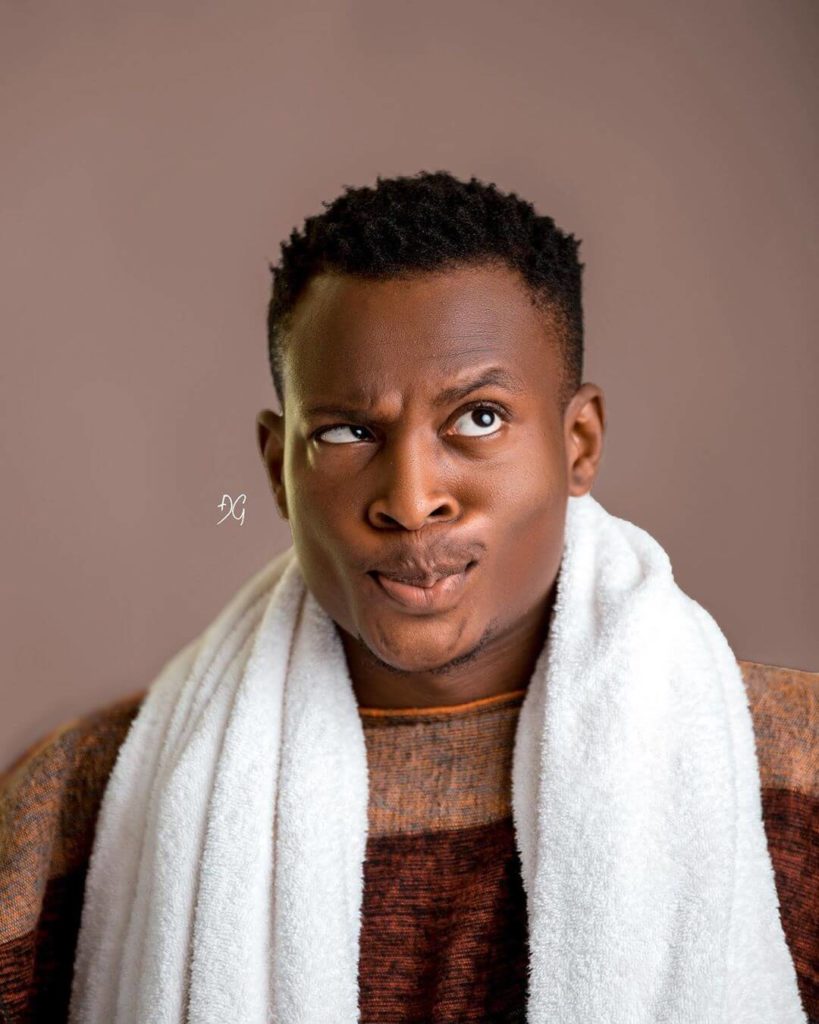 OduNews,com also learned that Sydney Talker is naturally introverted. That is surprising considering the nature of his profession and he gives no clues to his quiet nature in his videos. We guess that lends credibility to his acting and comic abilities.
The comedian is part of the few who aren't easily swayed by flattery and disclosed that he doesn't believe people when they say how his videos have helped them. Someone even went as far as telling him that his skits stopped him from committing suicide! Sydney Talker thinks they exaggerate just to get his attention.
CRITICISMS
Also, Sydney Talker during the week was the trending topic on Twitter for two days for a comedy skit he made where he grabbed a lady's behind. Twitter feminists and others trolled on the comedian calling him all sort of names and rebuking him for abusing a lady all in the name of making a comedy. Amid all the social media storm, Sydney Talker remained calm without making any response to these critics.
Well, one thing we do know at OduNews.com is that Sydney Talker does have our attention, and he will continue to crack our ribs for a long time to come.

Submit press release, news tips to us: tips@odunews.com | Follow us @ODUNewsNG