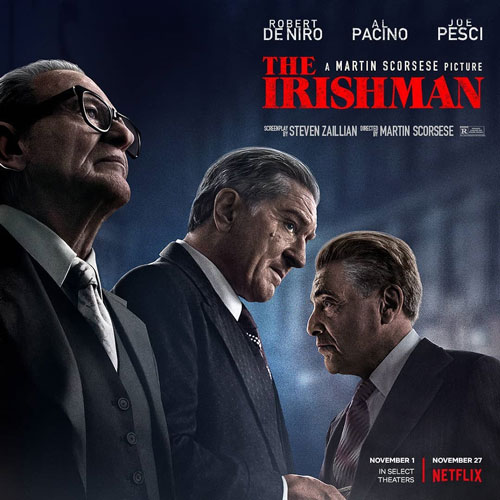 Robert De Niro, Joe Pesci, and Al Pacino give moving performances in a movie that excels in telling its story but could have cut down on its length.
The Irishman stars De Niro as Frank Sheeran, a truck driver whose chance meeting with mob boss Russell Bufalino (Pesci) takes him down a path of crime that ultimately cuts away bits and pieces of his humanity.
Bolstered by the acting talents of the film's three leads (De Niro, Pesci, and Pacino), the movie shines as a mesmerizing work of art that vests the viewer into the world of organized crime and the hard choices that those involved have to make to ascend to the heights of power.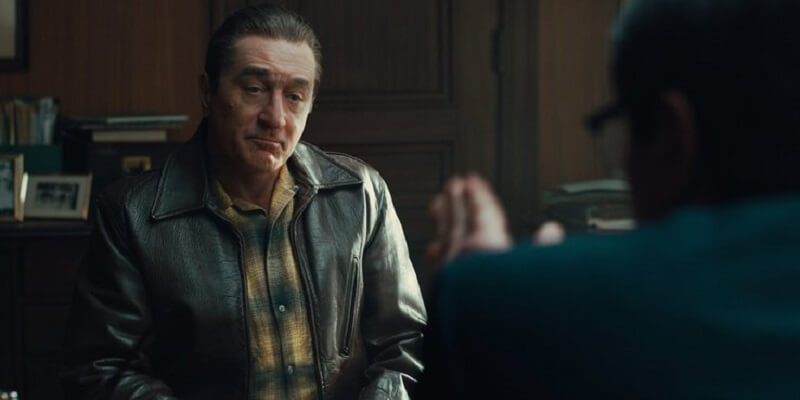 The non-linear plot (events that don't follow in sequential order) of the film works very well as the viewer would want to know how he/she arrived at each scene. The de-aging effect used is one of the movie's most powerful tools of plot interpretation and is just perfect to look at. Even in close-up shots, nothing gives away the fact that the characters actually look a lot older than they appear.
Joe Pesci's Russell wields so much power that everything leads back to and through him. In Frank's own words, 'You wouldn't know just looking at him.' He is a little man whose large shadow casts a towering shade on almost every aspect of the lives of everyone in the story.
Al Pacino is the right man to portray the unpredictable and hot-headed union leader Jimmy Hoffer. He is essentially a disaster waiting to happen and the actor gets lost in the portrayal of a man who will do anything to hold on to power.
Robert DeNiro's Frank is a dangerous man whose unique friendship with Russell is the film's anchor point. He is taken from his lowly status and elevated to the ranks of some of the most high-ranking individuals in society. He is loyal to a fault and this is both his greatest strength and weakness. The things he does as he delves deeper into the world of crime alienates him from his family, most especially his first daughter Peggy.
From a tender age, Peggy is discerning and knows that her father is more than he appears to be. She detests his way of dealing with things and is uncomfortable around Russell. As she grows up, her spite for him increases. She symbolizes his last link to humanity and he loses that when she eventually cuts ties with him.
Director and producer Martin Scorsese is a visual genius and his attention to detail is simply astonishing. Nothing is out of place in the 1950s era setting being portrayed and the transition between timelines is both seamless and effective. The viewer may be suddenly thrust into the past without warning but there is no complaint because the plot is as intriguing as it is engaging and one has no choice but to remain glued to the screen.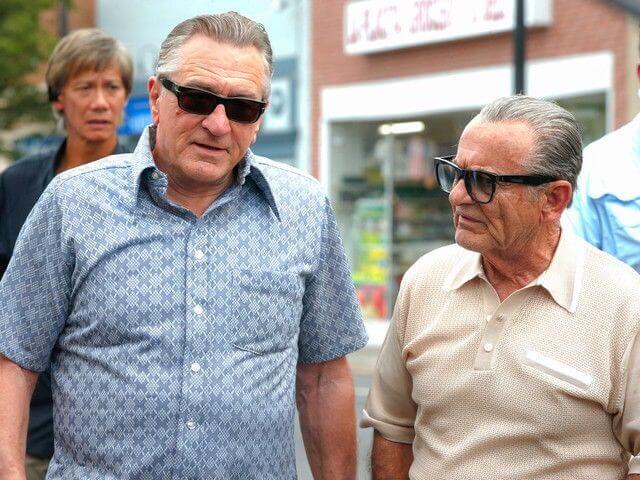 The movie isn't a dull and somber affair thanks to some funny lines of dialogue delivered with such seriousness that will bring a smile to your lips at the very least.
The sound editing is one of the best I have ever heard in any film, and sometimes the silence in some scenes only increases the heightened tension and suspense.
Back to De Niro's acting; the dude is phenomenal as the protagonist and it's no wonder why he was chosen. His facial expression, voice, and gestures all show a man whose secrets are enough to shake the bravest of men. Frank has seen a lot of violence in his life and as a war veteran, he doesn't shy away from getting his hands bloody.
The third act of the film has Frank faced with making a choice that tests his loyalty to the very limit. All the hard choices he has made don't come close to this one and in the end what he does becomes the proverbial final nail on the coffin.
No one (no matter how powerful) stays at the top forever and this is the movie's most notable message. It is a near-perfect drama that is prevented from being flawless by its lengthy running time of over 3 hours.
Finally, The Irishman is an instant classic that is a statement from Martin Scorsese that aging hasn't dulled his uncanny talent behind the camera because this film is a great one.
Rating: 8/10

Submit press release, news tips to us: tips@latestnaija.news | Follow us @ODUNewsNG