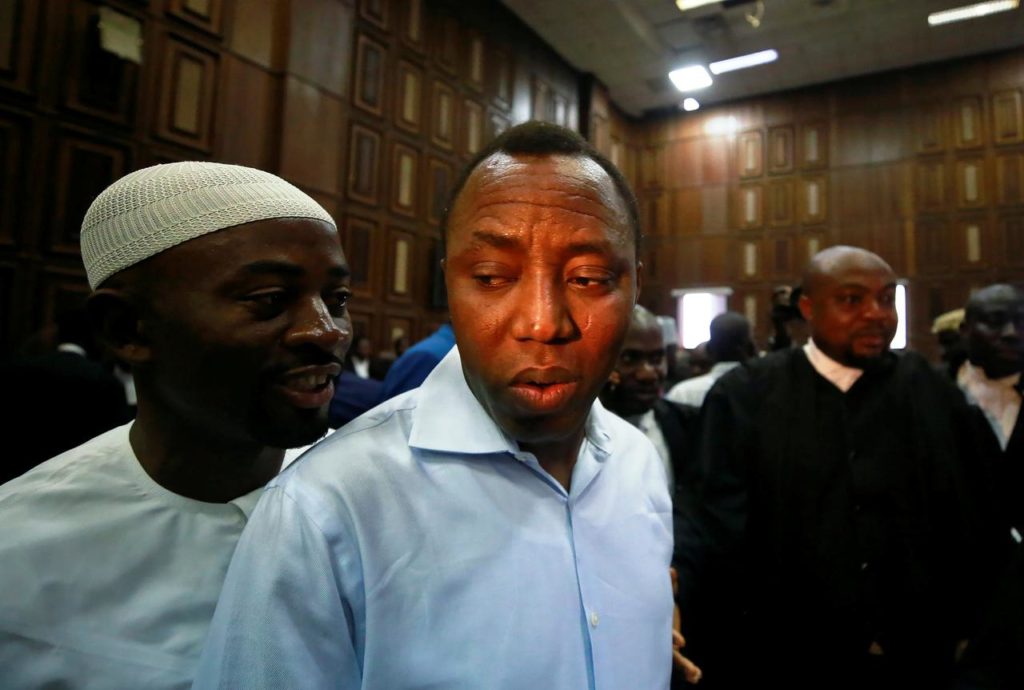 In 2015, many of us strongly felt the need not to reinforce a weak, corrupt government, and except for the most potent insults and propaganda, we harmlessly shoed the sitting government out of power. Now, we have a strong government, supposedly in-corrupt…the rest is history, so they say!
Our greatest joy would have been the emergence of an alternative that would ease our pain, ligate our bleeding spots and tame our poverty…If that was too much to ask for, we would have settled with one that would not trample on the rights of its citizens or resort to threatening, harassing and bullying its 'inconsequential' citizens to submit to its whims and fancies, the people who daily endure untold hardship but only saying no to injustice.
Except we are blinded by prejudice, that video is a mess, a threat and a mockery on our democracy.
It doesn't matter anymore, on what side we belong….injustice to one is an injustice to all, if not now, then later.
We have so many threats to our sovereignty as a nation…poverty, corruption inclusive, but democracy allows citizens to express their dissatisfaction with the government anywhere in the world. Omoyele Sowore, in my honest opinion, should not be a threat to any popular government, except the one that has gone wild. But if the intelligence reports had suggested otherwise, he could have been arrested again without this crass disdain for the rule of law. Enough of these guerrilla ambushes and grandstanding coming unbelievably from the nation's intelligence agency.
If my support for the party that brought in this government was not a local ranting in 2015, my worries about how it's mismanaging its victory should not be 'a ranting from abroad' in 2019, as our hailer-friends would possibly choose to describe it!
We pray this government behaves or meets its Waterloo too soon…except that where the Waterloo comes from, I honestly do not know…. as it is, a government that is so intolerant to and discomforted by mere expression of public opinions would not hesitate to gag it's only impotent opposition or anyone who attempts to call it to order, and when the conscience of the nation is finally shredded, then emerges when citizens would query the essence of the state in the first place!
Until then. Free Sowore, Free Bakare et. al., Free yourself,and excuse me.

Submit press release, news tips to us: tips@odunews.com | Follow us @ODUNewsNG