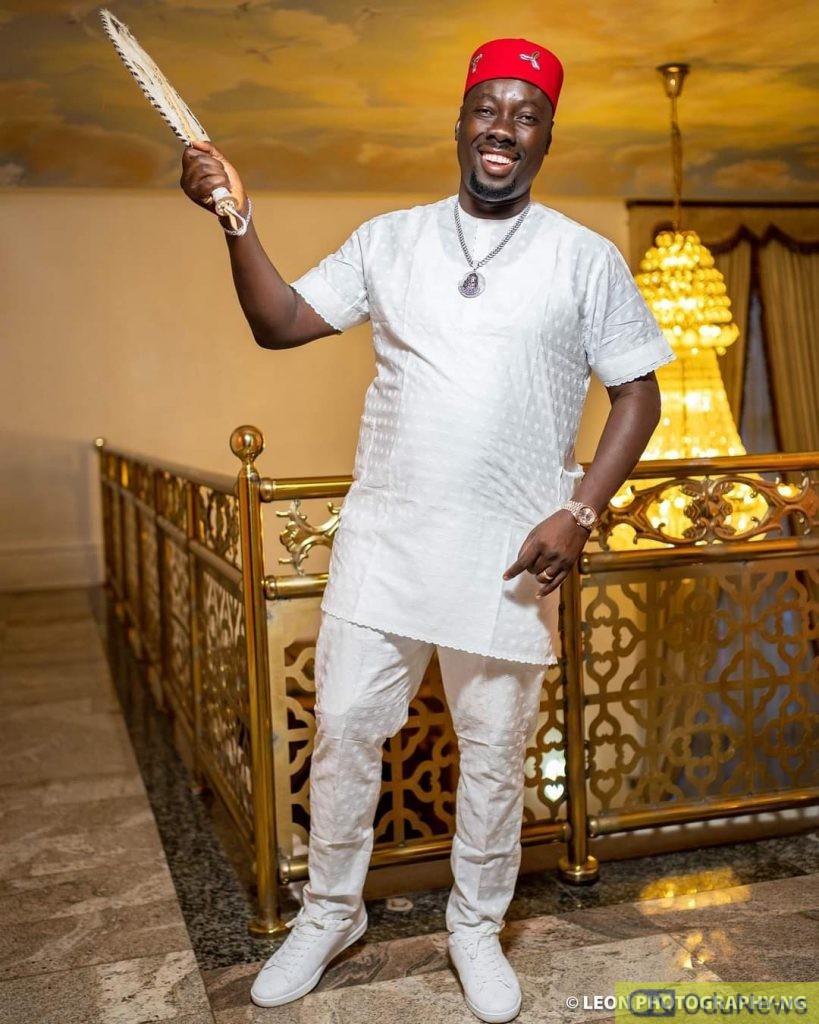 – Ajoyo Sowande
Obi Cubana buried his mom in the grandest way Nigerians have ever witnessed and 'everywhere has scattered'. People have been posting all manner of profane crap because they saw the kind of money that had never been seen.
What I find most appalling is an attempt to compare showbiz money with money in other industries and professions. There is poverty. And there is mammon. Neither of these is a virtue and we must find that middle ground where we hold on to true wealth and not give in to the forces that come with it.
People must stop making mockery of other professions because of what they have seen in the last two days. There are wealthy people in every industry. People climb to the financial echelon of their industries and some even transfer the wealth down to generations.
Until Eleweomo in Ibadan, and recently MC Oluomo, did you ever think a bus driver could make sufficient money to spend heavy dollars educating his children? The fact is those guys started either as motor park touts, drivers or organizers of some sort in Nigeria's transport industry.
It is not news that Adams Oshiomole was once a member of the association of textile, garment and tailoring workers ( Never mind the convoluted description). I actually think he was a taylor who rose from his association to the top of NLC, and became a governor. A lawyer owns one of Nigeria's great private universities. Until you see him throw money in the air, he is not wealthy? Something is wrong with your thought process.
Showbiz is a unique industry where money moves in bundles and moves very fast. You have to be sharp at the table to hold on to the money as it's moving. What many don't like to hear is that the money in showbiz is very difficult to pass across generations, at least in Nigeria, and I challenge anyone reading to give examples to prove otherwise.
We should learn the economic reasoning behind celebrities, showbiz personalities and their earnings. There is something called "the ethics of affluence and inequality", and there is value every worker brings to the table.
Making such comparisons is also like a time when people said Shina Peters bought a house for a handsome amount when he reigned in the Afro Juju scene, and Jim Ovia also used similar amount to start Zenith Bank. How obtuse! Why will anyone want to compare a man who sings and makes millions every weekend to one who manages other people's monies? It is a foolish comparison. They could never have made similar investment decisions in the 90s except by divine providence.
If Obi Cubana did this celebration when Shina Peters dominated the air waves, it is very possible he would have been sprayed in several millions in combination of dollars and naira these last few days. Do you see the difference? If Shina Peters were an American celebrity, the economics would be different. In the west, some celebrity houses have been turned to tourist attractions that generate income yearly.
George Orwell once lived at 22 Portobello Road. If you have attended the Notting hill festival, there is every possibility this house is still a side attraction as you roam the streets. All of you should rest, and go till your own land. Stop looking over the fence. You have no idea what is happening under that green grass. Rest!
Finally, stop confusing your pay , your work, or your industry with your self worth. If Obi Cubana has made you do this because of his mother's burial, please, seek help quickly.

Submit press release, news tips to us: tips@odunews.com | Follow us @ODUNewsNG