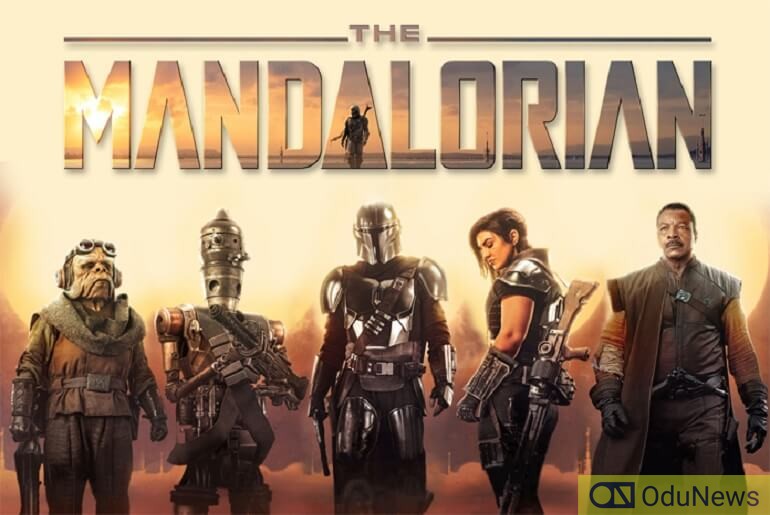 The Mandalorian works best when it references the mythos of the Star Wars canon, with the green-skinned infant alien known as 'Baby Yoda' saving it from being another overhyped series.
Starring Game of Thrones alum Pedro Pascal, Disney's space adventure series revisits the world of a galaxy far far away shedding light on a hitherto obscure group of individuals known as Mandalorians.
In this case, one of them (Pascal) is a lone member of 'The Guild', an elite team of bounty hunters whose job descriptions vary as their different origins.
The protagonist is given a job of acquiring a certain package (it is part of their code to not ask questions) and not knowing what it is, goes on the mission. When he gets the target, he is shocked to see that it's a baby whose race is traceable to that of the renowned Jedi master Yoda.
The hero is one who works alone, never getting attached to anything or anyone. But something about the infant gets to him and he goes against everything the Guild stands for, fighting his way out of risky situations to hold on to the child.
Along the way, the Mandalorian is joined in his adventures by a former rebel trooper-turned-mercenary named Cara (Gina Carano). Together they discover that there is more to the child than they anticipated and before long his mysterious abilities make him a very valuable target.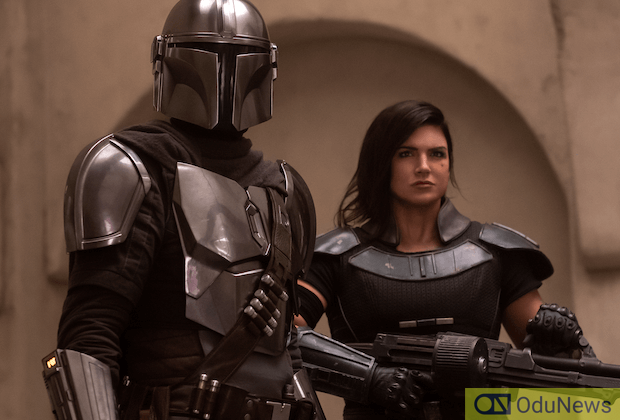 The thing about the main character is that he never removes his helmet. This is part of their rule which must never be broken. So, the challenging question for Disney to answer was; how do you make audiences relate to (and possibly love) a character whose face is never seen, whose emotions are never shown? It was a very risky thing but somehow they found a way to answer it. The solution came in the form of the child.
As the Mandalorian continues to spend more time around his charge, he finds himself succumbing to that inner craving for companionship and even though the baby can't say anything beyond some incomprehensive babbling, their bond grows and man and baby became literally inseparable.
For me, things move into high gear when 'Baby Yoda' shows up. Anything before that was just the series trying so hard to impress.
A lot of the futuristic cities in the Star Wars universe isn't shown; all we get are worlds that are as uninteresting as they are drabby.
At first, the action falls below expectation but it later shows signs of improvement and becomes what it is supposed to be.
The Mandalorian's skills as a fighter are impressive and his ability to improvise when cornered proves to be his saving grace on countless occasions.
The good thing about the series is that it gets better with each new episode and by the time the finale comes, it's nothing short of your money's worth of classic entertainment.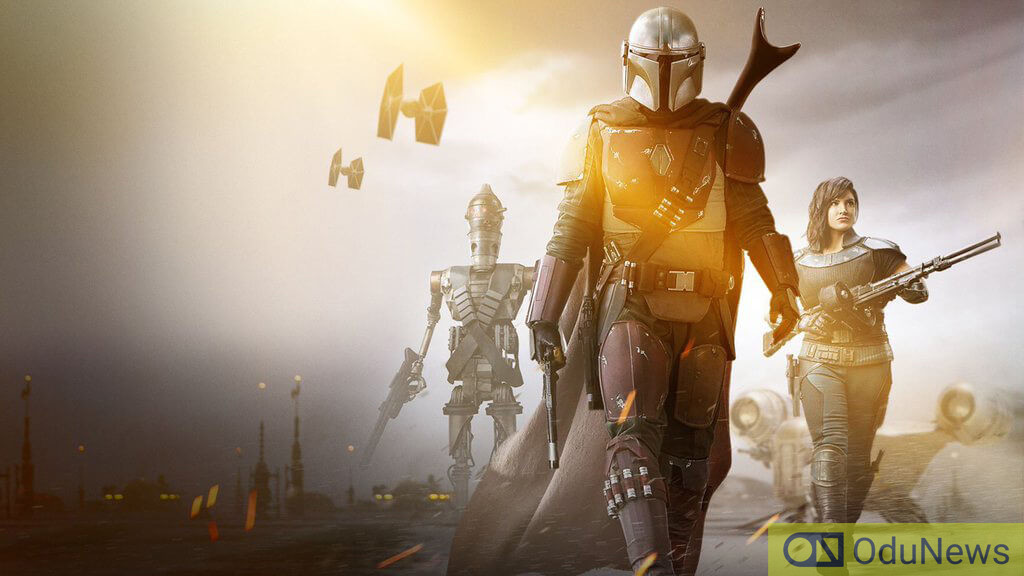 The child (I still prefer the 'Baby Yoda' given to him by fans) is undoubtedly the best thing about The Mandalorian as I wonder how it would have fared without the oddly cute alien. My point is fans tend to lose patience with a character whose face they practically never see. But his little companion more than makes up for this.
Veteran actor Carl Weathers as Greef Karga, the leader of bounty hunter guild, is another person whose presence is just fun to watch. Even though his allegiances are questionable, his scene-stealing persona is a welcome addition.
Gina Carano's character works best when she is in combat as when she is doing any other thing she tends to come off as quite boring (sorry Gina, but it looks like your character was created to just kick some butt). But let me quickly add that the final episodes show a side to her that will endear her to more fans.
As I stated earlier, The Mandalorian is boosted by its connection to Star Wars but that is not to say that it cannot stand on its own. As a matter of fact, after seeing the final episode of this first season, the producers may not even need any references to its source material to make it phenomenal.
Disney took quite a risk with this one and in the end, it pays off. I can't wait for the second season to arrive and I will be so eager to see what the child fondly called Baby Yoda will be up to.
Rating: 7/10.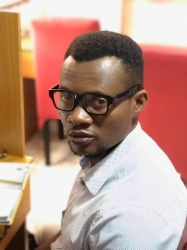 Latest posts by Sydney Elike
(see all)

Submit press release, news tips to us: [email protected] | Follow us @ODUNewsNG