It's another gloomy day in the Nigerian social media space as the harrowing story of a Nigerian youth, Seyi Akinade, who reportedly committed suicide after SARS brutality was brought to limelight.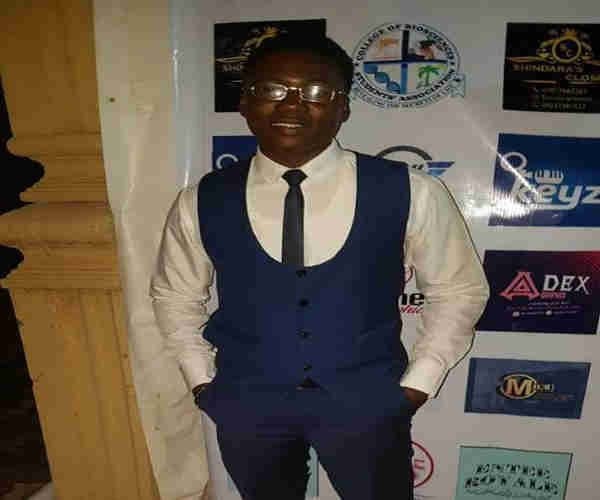 A Twitter user who claimed to be the step brother of the deceased, @Comeback_snarky, disclosed that Seyi committed suicide out of depression from the abuse he was subjected to by officers of the Special Anti-Robbery Squad.
In previous tweets posted by the deceased, he explained his experience with the SARS officials.
According to Seyi, he was having recurring nightmares and waking up with chest pain after his experience with SARS on the 2nd of February, 2020.
He said he was in his hostel working on his post data slides for the next day's presentation when the SARS operatives came and carried him. This, he said happened in the night by 10pm.
In a bid to understand why they were being arrested, he kept asking questions and in return was threatened that he will be killed if he did not shut his mouth. Himself and 16 others were handcuffed and whisked away like armed robbers.
They were taken to Ibara Police station. Upon getting to the station, he made efforts to explain how he had a presentation the next day and an open forex trade on his trading platform.
He was told he will pay N200,000 as bail. All his efforts to close the trade at least, proved abortive.
The deceased said that he received a slap from one of the SARS operative for requesting for his phone.
They 17 of them arrested that night slept in the cell. According to Seyi, they were paraded like thieves even when he did not have anything incriminating on his mobile phone.
The SARS officials slapping him, asking him to admit he was a fraudster.
He missed his project presentation eventually and also lost about $20,000 dollars for not closing his open forex trade. He said the money lost via the trading belonged to investors.
The death of Seyi Akinade has sparked outrage on twitter with #JusticeForSeyi trending as number 1 in Nigeria.
See some reactions below:
Another life lost to the absolute insensitivity, animalistic behaviour and absolute foolishness of police officers under the SARS formation.

This is sad on so many levels and a failure of Govt to realise that it's first duty is the welfare of citizens.#JusticeForSeyiAkinade https://t.co/8E9b3WA234

— Demola Olarewaju (@DemolaRewaju) April 22, 2020
https://twitter.com/BhadmusAkeem/status/1252977512172445697?s=19
I saw the hashtag #justiceForSeyiAkinade and his story moved me to tears, he fought and asked for help but it seemed no one was listening.

He has called to attention that police brutality does not leave its victims the same and the government has to do something about it NOW

— Dr. Chinonso Egemba (@aproko_doctor) April 22, 2020
My younger brother died earlier this morning and I can't help beating myself up for missing the clues he left as to what he was going through.

My theory is that he committed suicide out of depression based on the way SARS officials treated him.

A thread#justiceForSeyiAkinade pic.twitter.com/c3iHdnJEZF

— Snarky Comebacks (@Comeback_snarky) April 22, 2020
https://twitter.com/ladoime/status/1253000762617221120?s=19
If unemployment didn't kill the youth, Police will!!!

If poverty didn't kill the youth, Police will!!!

If Coronavirus didn't kill the youth as reported, Police will!!!#justiceForSeyiAkinade#justiceForSeyiAkinade

— Lawal Lanre (@liberation001) April 22, 2020
https://twitter.com/gboyegs4real/status/1252995104740081668?s=19
Why does SARS still exist?? @MBuhari #justiceForSeyiAkinade What exactly have they done to warrant still being recognised as a security institution. I mean….they should be classified as a terrorist group by now.

What is their purpose…cos this sure as hell can't be the reason

— F I S O L A 💯 (@F4_Frost) April 22, 2020
I'm really sorry for your loss and I pray God comforts you and your family in this trying time. The Nigerian system is designed to cut lives short. It is out to frustrate and incapacitate a Nigerian from the day of birth till it's ready to take life. #justiceForSeyiAkinade https://t.co/4KdCaiTmXW

— Tekena Alamina (@Tk_Alamina) April 22, 2020
Justice delayed is Justice denied! These monsters must not go unpunished. The brazen rate of armed aggression, highhandedness, oppression, harassment, abuse of human rights and arrogant display of power by members of SARS must stop in Nigeria.#JusticeforSeyiAkinade https://t.co/B9a7NzcacO

— Da Apostle 🎓 (@mr_apostle) April 22, 2020

Submit press release, news tips to us: tips@odunews.com | Follow us @ODUNewsNG