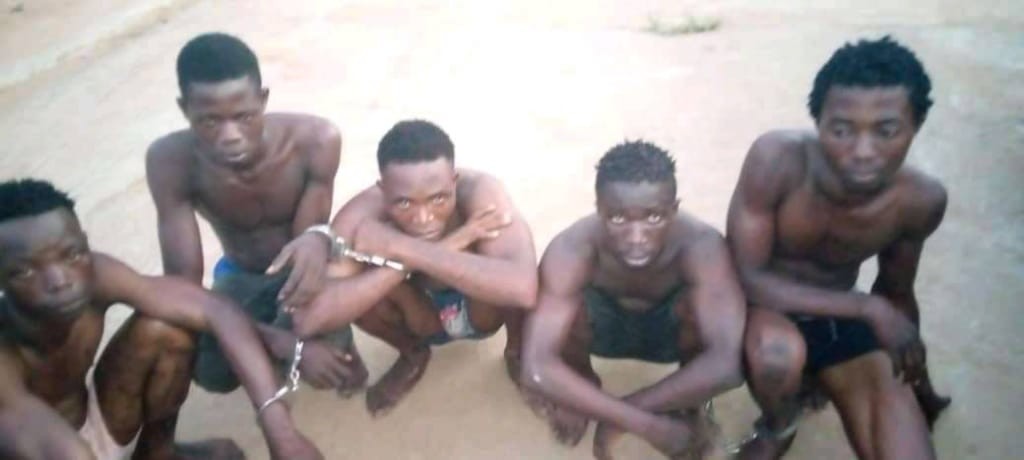 "I'd waste you. I have killed your nightwatch over there; it won't take me anything to kill you!" (Translate this to your local dialect with extreme hyperbole and the harshest of tones to feel the instant effect!)
Those were the words aggressively said to me on December 19th, 2018 by armed robbers who raided my house among others (within Ijaiye Ojokoro LCDA). All attempts to get through to the police proved abortive till the thieves completed their fields day and left 'untouched'. A month later, January 23rd 2019 precisely, my street again welcomed the unwelcome visitors. This time, they weren't able to break into the houses on the street and the Police were swift in their response. In few minutes, they were already at the scene, although none was eventually arrested as they all fled.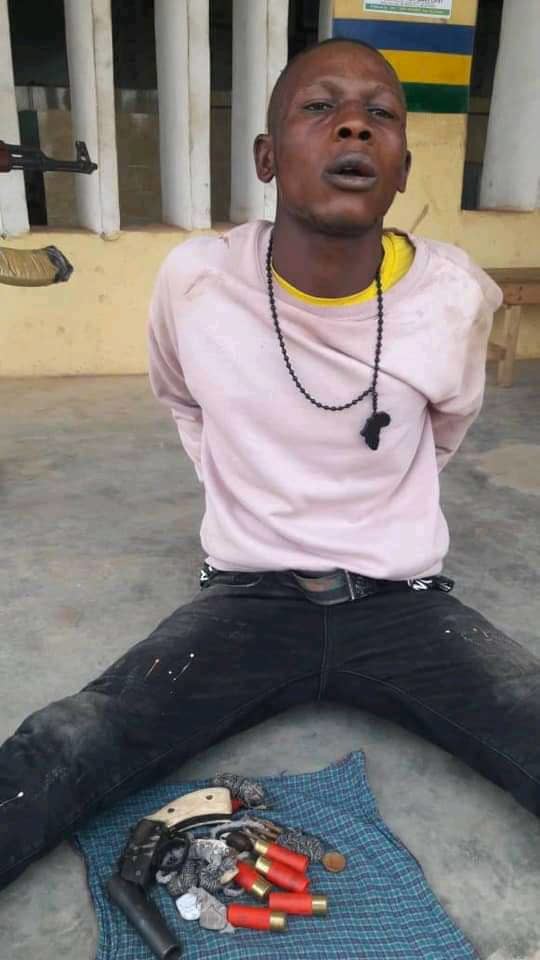 This same LCDA is among the most hit by the armed robbers tormenting Ogun and Lagos state in recent time. This means these 'boys' have consistently carried out their attacks on residents in these communities. If anyone argues that the lockdown is not the only cause of the robberies, they wouldn't be outright wrong based on prior 'horrors' witnessed. However, it would be more correct to say that the lockdown is the major reason for these repeated robberies.
Being a very familiar person with Agbado- the abode of most of the hoodlums, I would say the lockdwon played the primary role in these day-light robberies. To those who aren't conversant with Agbado, it is one area flooded with different groups of young persons tormenting residents and passers-by alike. In Agbado Oja particularly, you wouldn't dare to pass through the railway by 8:00pm. If you aren't robbed and beaten then lady luck must have laughed-not smile- at you.
To make the horror sound less horrific, there are about 300 young homeless persons whose homes are on the rail or the train packed at night. They belong to different groups and have separate names such as: 'One million boys'; 'On-the-train boys' (Àwọn ọmọ orí train) ; 'Istijaba boys'; 'Federal boys' amongst others. Asides these, they also have 'zones' – Egba zone, Ibadan zone, Oyo zone and others.
With the lockdown however, their numbers appear to have increased. Those conversant with trains in Lagos would have noticed the large crowd usually seated on these trains. They are usually said to be heading to where they 'hustle' but with the absence of these trains, they have reportedly joined the available gangs. Some of those who eat by helping people carry heavy stuffs at markets (Alábàárù) , those who get 'tips' from bus riders, those who 'eat' by begging passers-by all have no source of income and are not beneficiaries of whatever relief packages released by the government. Even after their meagre pay from these 'hustles', some end up 'obtaining' (an euphemistic street parlance for stealing!) from people.
The tale of the Agbado robberies therefore did not start today. Being a member of the impromptu vigilante group on my street, I could feel the anger of residents. Although, I sometimes think the thieves are among the tragic victims of the country, I still want to do my bit in protecting my family and immediate environment. I detest jungle justice but if anyone dares to preach against it when any of the 'thieves' are caught, my livid emergency vigilante colleagues would vehemently disagree. They are mostly beaten before being handed over to the police. The Police station in these axis are filled up with their likes already.
As it stands, the security has been beefed up; the hoodlums are on the run and youths have manned their various streets to prevent any possible 'invasion'. The obvious good side to this is that those in Ifo and Ifako Ijaiye local governments could be free from the torments soon. Stories of the terrors of these goons have been heard by many and witnessed by many more in these local governments. They are being pushed out as a result of the joint efforts of the police and Community Development Associations (CDAs). The sad reality however is that they could be headed to other parts of the state. The security agents thus need to be more prepared. The hoodlums seem to have resigned their will to live and could come out more brutal.
It is not an exaggeration that these gangsters walk in a group of more than fifty. The question that has been on the lips of many is how these boys became so much? Many claim it is simply their background-the family. Some are products of under-age pregnancies and parents without an iota of care. Cases of these still abound. Invariably, the children head to the 'streets' at a very tender age. Most of these hoodlums are still teenagers and some aren't even teens yet. The young faces in some of the pictures attached could attest to this.
Government failure contributes a large chunk to this menace as well. Just like Fela Kuti once opined "Authority stealing pas Armed robbery", these hoodlums are victims of the nation's enormous problems – primarily 'Authority stealing'. Some of these gangsters cart away pots of soup in some houses they invade and this speaks volume of the real hunger in most parts of the country.
Indubitably, the lockdown has birthed another monster and now is the time for the government to rise to the occasion in protecting the people. If you decide to take a tour of some parts in South West Nigeria, most especially Oshodi, Ojota, Sango, Ibadan, Ìfẹ and Osogbo, you would definitely be awed at the number of young boys and girls roaming the streets without any family in sight. If this 'huge' challenge is not aggressively addressed, the South West could be faced with a force stronger than its security outfit "Operation Àmọ̀tẹ́kùn.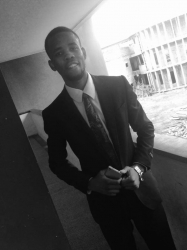 Latest posts by Adelowo Adegboyega
(see all)

Submit press release, news tips to us: [email protected] | Follow us @ODUNewsNG