Saying the enigma that is KlintonCOD is just a comedian would be doing him an injustice. He takes a jab at clerics, African dads, African mothers, video game enthusiasts and a whole lot of different personalities.
His playing multiple characters in his comedy skits (a norm now in our society) easily invests the viewer in the hilarious spectacle unfolding.
KlintonCOD is one of the most talented Nigerian online comedians out there. Why? Because his affinity for the ridiculous matches his comedic wit to perfection, culminating in a tour de force that is the work of a master.
It is thereby no coincidence that OduDiscover has set its sights on this emerging comic genius. He is the personification of rascally fun and he can do no wrong!
HIS STORY
KlintonCOD was born Ekene Clinton Egbuna and he became an internet sensation in less than two years. But he didn't always plan to be a comedian.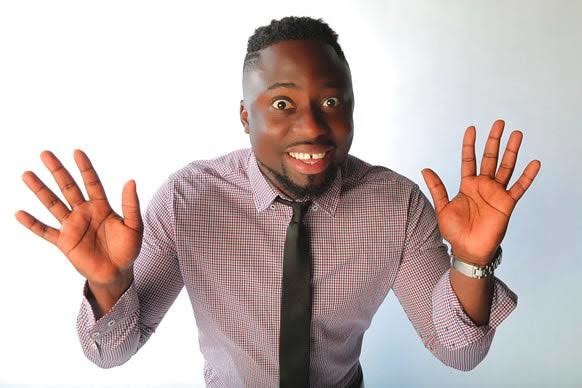 The young man initially dreamed of being a medical doctor, but later opted for Biomedical Sciences in which he bagged a degree.
Afterwards, he got a Masters Degree in Public Health (he says he has always had a passion for health).
KlintonCOD revealed that his parents do not believe in his comedy, but his dad watches his videos and laughs. They always wanted him to focus on his studies.
Speaking on his choice of comedy as a priority over education, he said:
If I hadn't been doing comedy, I probably would have been in the hospital, so you could call me either a Senior Nurse, Biomedical Scientist or a Public Health Professional."
A TALENT DISCOVERED
While still working in the hospital as a training nurse, KlintonCOD preferred talking to the patients to make them feel better.
At some point, complaints were made about his frequent visits to the ward and his constant chat with patients and he told them that it was what he loved doing. He would walk into the ward and make the patients laugh.
Whenever anyone was looking for him, once they heard the sound of laughter emanating from somewhere, they would realize that he was there. That was the spark that ignited the fire of the performer in him.
KlintonCOD realized that making people laugh was what he really wanted to do, so he took the daring step and left the UK for Nigeria.
HIS SKITS
On a blue day, KlintonCOD's comedy skits are guaranteed to lift your spirits as his talent for mischief and laughter-inducing antics know no bounds.
He plays several characters – a Nigerian father, mother and son. He doesn't even bother with elaborate make up to hide his gender when playing female characters (his marked beard always gives him away) and the viewer easily forgets this as he or she is engaged in the wacky wacko's stunts.
Often portraying the Igbo people in their reactions to certain situations, KlintonCOD gives a mesmerizing imitation, adding the necessary sound effects to give fans a well-packaged ensemble.
Taking a jab at clerics, he shows the different ways that they give prophecies, how members of their congregation react to prayers of deliverance, and even ushers who sometimes get fed up with the monotony of their job.
KlintonCOD is the real deal when t comes to the art of comedy, and OduDiscover is proudly in support of him.
THE JOURNEY SO FAR
Speaking on how far he has come, KlintonCOD highlighted the importance of social media in his craft.
He believes that social media comedy is very important because it reaches a greater number of people compared to standup comedy.
"An online social media comedian can easily get access to 50,000 people from the comfort of their bedroom and from different vicinities. But the standup comedian has to plan towards an event, and then the number of people to come for the event may probably be like two thousand", he stated.
Whatever means he uses, as long as he keeps giving fans more reasons to laugh, KlintonCOD will remain endeared in their hearts.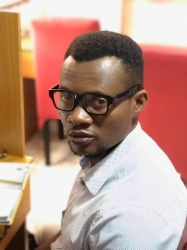 Latest posts by Sydney Elike
(see all)

Submit press release, news tips to us: [email protected] | Follow us @ODUNewsNG