Despite its dazzling special effects, Artemis Fowl falls short of expectations.
Based on the books, Disney's screen adaptation is directed by Kenneth Branagh and stars Ferdia Shaw as the 12-year-old titular character who must find a way of locating his missing father (played by Colin Farrell).
In his quest, Artemis discovers that the creatures in the fairytales he heard about are very real and that a sinister entity is after what might be the only thing that could help him get his father back.
As the human and fairytale worlds collide, Artemis must rise up to the challenge, work with newfound allies, and save his world from impending doom.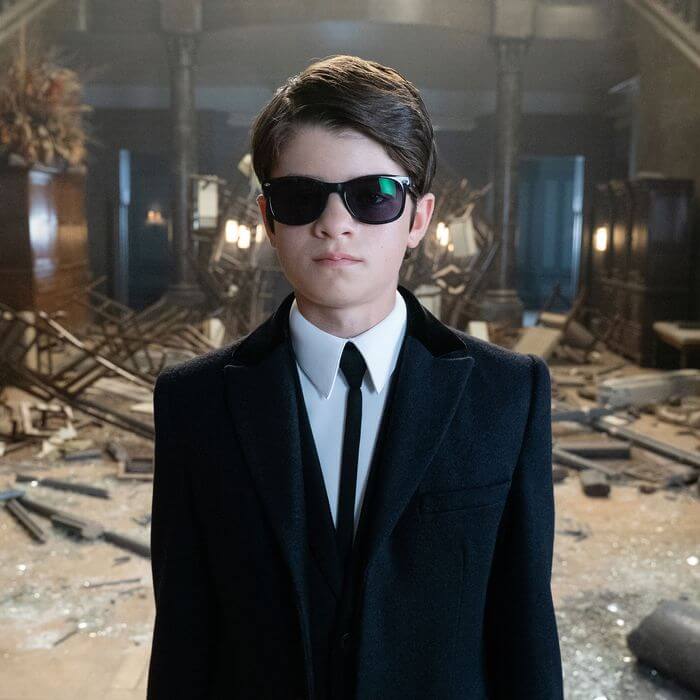 I haven't read the books but I found out that Disney had to tone down the hero for the targeted audience. Having watched the film, I think that was a big mistake.
Let me start by saying that Ferdia Shaw as Artemis Fowl lacks what it takes to carry the movie as the main character. Some might say he is young but younger actors have given far more compelling performances.
Artemis isn't interesting to watch as I couldn't figure out if he was a rebellious kid pretending to be a genius or a genius trying to rebel and look cool at the same time. Apart from him being cute and having a somewhat mature expression for his age, he doesn't convince me that he is what he is supposed to be.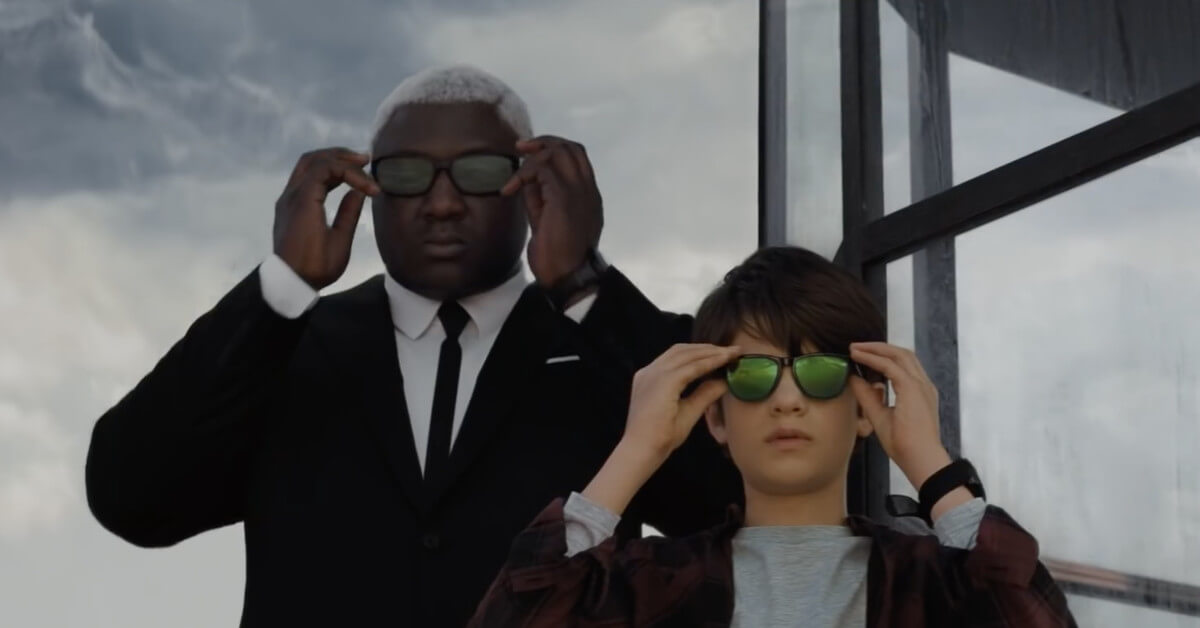 Good actors like Colin Farrell and Nonso Anozie are simply wasted here as they are forced to work with a plot that we are so familiar with that it loses any chance to make an impact.
Anozie plays the butler of the Fowl family (interestingly, his name is actually Butler). He is a very big man with unique eyes and grey hair. He is to the young Artemis what Alfred Pennyworth is to Bruce Wayne/Batman. His few attempts at humor ring so hollow that I literally cringed.
Farrell is Artemis Fowl Sr., an alleged master thief whose mysterious and sudden disappearances have gotten him noticed by the Irish media (I forgot to mention that they are Irish and the movie is set in Ireland).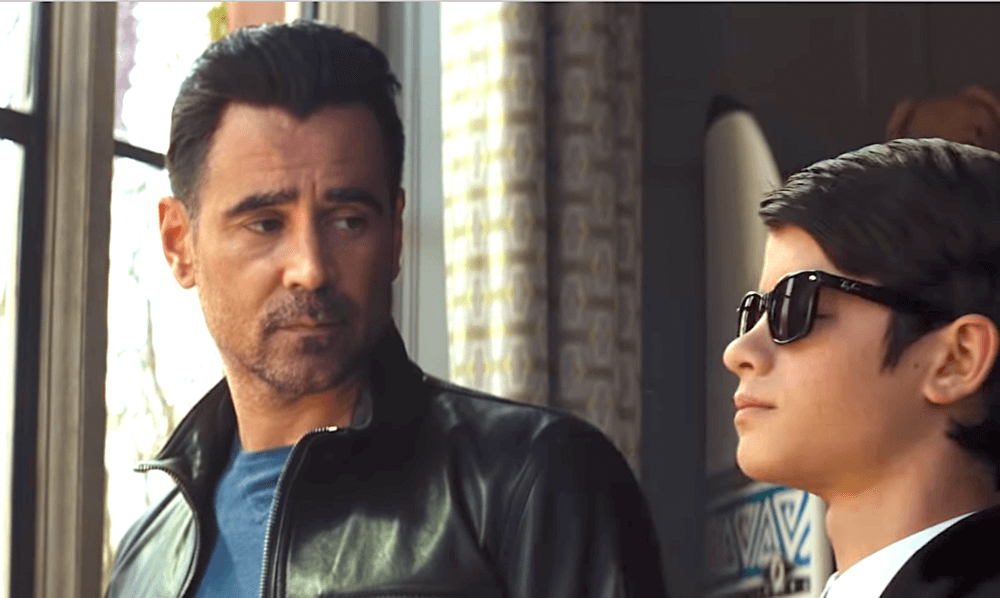 The older Artemis' relationship with his son isn't explored the way it should have been although I won't fault the scriptwriter or the director for that as they gave it their best shot.
Then Judi Dench (a true Hollywood legend) portraying a really boring, gruff and grumbling character was something I didn't see coming. Her voice (which is highly annoying by the way) can't seem to fit in the female or male vocal categories.
As the leader of what is the army of the fairies, she only displays a lack of competence which leads to the character getting toppled by an infiltrator in the second part of the film.
The antagonist (whose identity is barely revealed for the duration of the movie) was so predictably boring that I yawned whenever he or she (yeah, couldn't tell her gender!) started giving his/her evil monologue. The one thing that caught my attention was that the voice was eerily familiar with that of Dench's character.
Then the fairy called Holly Short (Lara McDonnell) showed promise, and her subsequent friendship with the hero (sorry about the spoiler, will try not to reveal more) is something that should be further explored if there are going to be any sequels.
As one of the fairies, Holly was the only otherworldly creature that fascinated me. There was something about the character that I liked seeing. She was a far better distraction that the protagonist.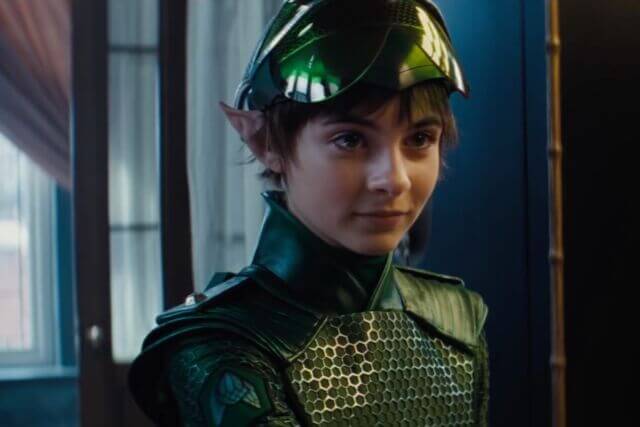 Now, moving on to the action and special effects; in these, the director exceeded my expectations only slightly. The action scenes were frenetic and stylized in a way that showed me that the director Branagh had improved since he did something like this with Marvel's Thor.
One thing I didn't like though was the troll scenes. I found it hard to believe that a creature that big and formidably destructive would crash a wedding (Oops! Another spoiler!) and there would be no casualties. I get that maybe Disney was going for a PG-13 rating but for God's sake, it's a freaking troll!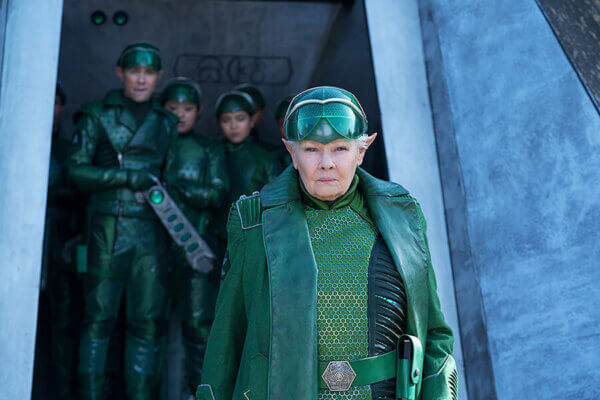 The effects are a visual delight and the scene where the fairies come in their numbers into the human world was so impressive I had to rewind one or two action scenes. But even that wasn't meant to last as the card the little beings had up their sleeves turned out to be disappointing the moment it was revealed.
Josh Gad as the 'Giant dwarf' also gives it his best and almost succeeded in making me proclaim him a fan favorite. But he only comes across as a watered-down version of Hagrid (sorry Josh!)
I've used more words than I intended and I would love to end my review here. But let me just add that if Disney was looking to introduce another blockbuster franchise in the vein of the successful Harry Potter series, then its execution was just fundamentally flawed.
Artemis Fowl will please a lot of kids (and perhaps some teenagers), but for those who have high hopes for this fantasy tale, disappointment is inevitable.
Rating: 5/10.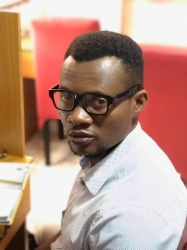 Latest posts by Sydney Elike
(see all)

Submit press release, news tips to us: [email protected] | Follow us @ODUNewsNG