The death of George Floyd has continued to spark protests across the world over the racial discrimination rampant in the United States. Even though many felt the agony when he uttered the words "I can't breathe", the Police officers carrying out the dastardly act did not flinch. The hatred appears to have overshadowed their humanity and that led to the 'heroic' death of George Floyd who is now a symbol of the fight against racism and police brutality.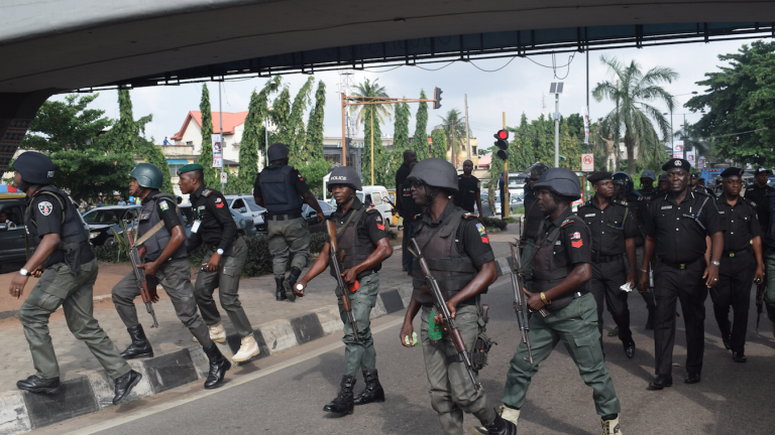 It is therefore not wrong to contextualise George Floyd's final statement "I can't breathe' to the realities of 'our' own police brutality in Nigeria. To avoid sounding too scathing, Nigeria's Police Force has been the most infamous government agency for years and nothing practical has been done to salvage the situation. Even if anything has been done, it barely exists on paper! Nigerians have continued to witness varying cases of police brutality and extortion.
The Nigeria Police Force, established in 1930, has a long history of engaging in unprofessional, corrupt, and criminal conduct. A 2019 survey by the Socio-Economic Rights and Accountability Project (SERAP) found out that the Police is the most corrupt public institution in the country. The force has become largely unaccountable to the citizens it is meant to serve with a large population of Nigerians having two or more harrowing stories to share about the infamy of the Nigerian Police. Many see the Police officers as predators rather than protectors. They are now synonymous with unfettered corruption, mismanagement and abuse.
Torture, extortion, widespread brutality and murder are some of the words that come to mind when the Nigerian police is mentioned. Our George Floyd is Kolade Johnson and many others that have been killed by the Police, they couldn't breathe! 36-year-old Kolade Johnson was leaving a soccer viewing center where he had gone to watch a Premiership league match when a stray bullet hit and killed him. A promising young Nigerian footballer, Tiamiyu Kazeem was murdered by some police officers. Tina, a 16-year-old innocent girl, couldn't breathe after she was killed by a police stray bullet. The lists of such is endless…Nigerians have been subjected to abuses ranging from arbitrary arrest and unlawful detention to threats and acts of violence, including physical and sexual assault, torture, and even extrajudicial killings.
According to a documentary released by BBC Africa Eye in February,2020 titled 'The Torture Virus,' a police officer, Yusuf Kolo, was accused of torturing a man to death in 2014. Tragically, he has since witnessed favourable promotion in the force. The deceased Hassan Alfa couldn't breathe too! He and his brother Auwalu, were tortured under false allegations of armed robbery. In a civil case instituted against the police by the family, the judge acknowledged that Hassan died as a result of the beating he received in police detention. Rather than dismiss its officers for such barbaric and illegal act, Yusuf Kolo, who was an officer of the controversial Special Anti-Robbery Squad in Kano State at the time of the incident, has since been reportedly promoted to the position of a Deputy Commander of the IGP Special Tactical Squad, Force Headquarters, and later to Commander of the squad, his current position.
It is no news how untrustworthy, amoral and criminal officers of the Nigerian Police Force have been. They sometimes round up random citizens in public places, including mass arrests at restaurants, markets, and bus stops. They pick up unsuspecting passengers at bus stops, they routinely extort money from victims to investigate a criminal cases. A relative of Uwaila Omozuwa, the 22-year-old microbiology student of UNIBEN who was raped and murdered, disclosed how police officers demanded for money before taking up the case. What they call "mobilization money."
"We can't breathe" captures the last few words a person could murmur before passing out. We really don't know who the next victim of police brutality would be. We don't know who would breathe the last in the hands of these police officers. We don't know know when anyone else would, in agony, murmur the words "I can't breathe"-someone might be uttering that in agony right now, Who Knows! Majority of Nigerians can't even breathe when they see Police officers!
Public complaint mechanisms, internal police controls, and civilian oversight remain weak, underfunded, and largely ineffective. The Nigerian government in general and the police leadership in particular have so far lacked the political will to address these structural problems, follow through on reform initiatives, and implement effective police oversight and accountability. Thus, it may take time before we can BREATHE.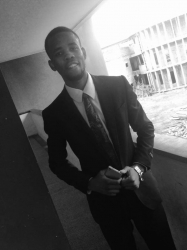 Latest posts by Adelowo Adegboyega
(see all)

Submit press release, news tips to us: [email protected] | Follow us @ODUNewsNG