If there is one institution that is capable of conditioning the thoughts of many Nigerians, it is definitely religious institutions. Religious leaders are the greatest of opinion leaders in present-day Nigeria and that would likely not change anytime soon.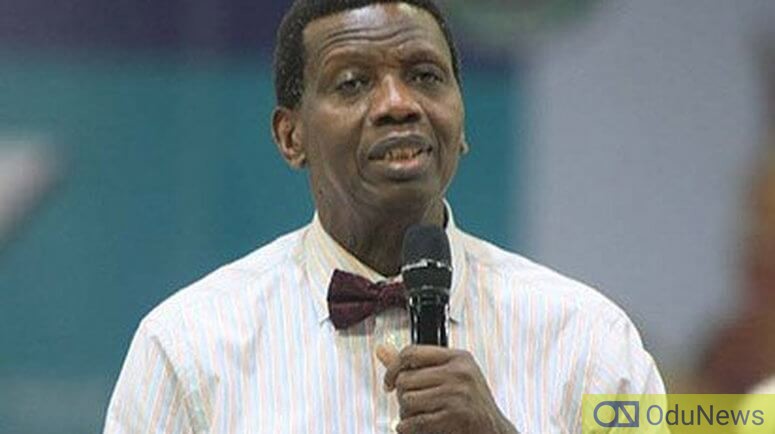 Now to the crux of the matter, Pastor Enoch Adeboye, the General Overseer of the Redeemed Christian Church of God, celebrated his wife's birthday by giving the public a cue into his over 50 years marriage life. The cleric, quoting bible verses, noted that the husband must always be the head.
In his words, Pastor Adeboye said:
I have no doubt that I am her head. It does not matter what is on her itinerary if I say I would like you to go with me to so and so place the best she can do is try to convince me otherwise. If I insist, she would cancel whatever she was to do and come along with me. The Bible in Ephesians 5:23 says: "For the husband is the head of the wife, even as Christ is the head of the church…"

The husband is the head of the wife. No matter how educated or successful you are, your husband is your head and you must regard him as such at all times. It is a terrible thing for a husband to feel his wife is his head. Many men are misbehaving in their marriages simply because they want to establish that they are the head of their wives.

Also, my wife is my number one fan. She wrote in the book Mathematics of Marriage – which we coauthored, that as my helpmate she knows she cannot help me without my instructions, so when they come, her response is Yes sir.

Busy as she is, she still cooks my meals and serves me herself. Many young ladies these days leave everything to the house help. My wife still trims my nails for me. There was a time when I was a teacher and was staying far from town. She had to cut my hair during that period.

She is the only partner of the Adeboye Corporation; she doesn't delegate her primary duties to anyone else. Just like the virtuous woman described in Proverbs 31:1-31, I safely rest on my wife.

Anything I uphold, she upholds too. Can your husband rely on you?. Make up for your husband's weaknesses, celebrate his successes, be his number one cheerleader.
I wish my lovely wife a Happy Birthday.
The messages in the cleric's message did not however sit well with many social media users. "The idea of feminism is killed" in the Pastor's message, many argued. Feminism preaches gender equality and any idea to further uphold the traditional Patriarchal society affects the struggle of feminists. Truth be told, some of the instances used by the revered pastor are sharply against what feminists set out to achieve – seeing no gender as being superior.
The Feminists agitations are genuine and should be furthered by everyone. However, attacking Pastor Adeboye for sharing his experience laced with messages from the scripture would not further the agenda.  As stated 'laced with scriptural teachings', thus the pastor has premised his actions and lifestyle based on the bible's teachings – which he alongside his wife believes.
The Feminists concerns are genuine, a married man following the message religiously might believe that his wife must always do his bidding. 'As the head', he would demand all and must get all from his wife. That's outright against Feminism. Political, Economic, Personal, and Social equality of sexes are the core goals of feminism. Messages that favours the male gender, like the one pastor Adeboye believes in and lives on, would always trigger gender activists. Thus, the backlash the Pastor received.
The struggle for domination is however not among Pastor Adeboye's loud 'followers' on social media but the silent majority off and even on social media. This Silent Majority is different from that of Donald Trump. They are really the majority. They hold the church's conservative ideals in high esteem. They would eclipse the feminists bashing the pastor as well as those supporting him.
The messages of Pastor Adeboye may be misinterpreted by many of them. They could take it to mean that women are lesser humans. They could contextualise the message as a basis to infringe on women's rights (whether their wives or not). A man's feeling of entitlement coupled with his fragile ego is the most basic ingredient for violence against women. A menace that every player in the society should work towards combatting.
Feminists may win on social media but the silent majority still owns the society. Thus, Pastor Adeboye is needed in the struggle to combat the many ills perpetrated against women. One of such should be to clarify his message on equal treatment of humans irrespective of gender.
We should all be Feminists though!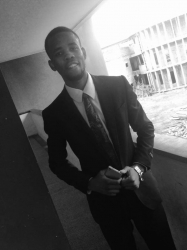 Latest posts by Adelowo Adegboyega
(see all)

Submit press release, news tips to us: [email protected] | Follow us @ODUNewsNG