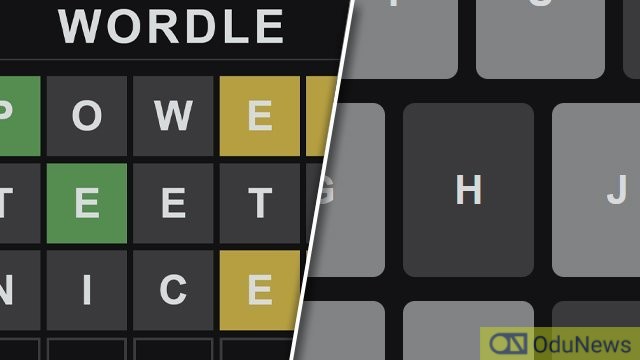 Fans of the newest viral game sensation Wordle rejoice; a new word puzzle is ready for February 23, 2022. Today's Wordle puzzle is another doozy of a word, so players may need some hints to get them through today.
How To Play Wordle
Wordle is extremely easy to play on just about any device that connects to the internet. It's a browser-based game that anyone can play; every day, it features a new five-letter English word for players to guess in six tries. Here are the rules of the massively popular, viral-on-social-media game Wordle.
While the updated, New York Times version of Wordle has censored a few words, players can start with just about any five-letter English word. Answers can have double letters.
Once a word is chosen, hit enter.
The colors of the letters will change based on whether they are correct or not.
Green letters are correct.
Gray letters are incorrect.
Yellow letters are the right letter, but they are currently in the wrong position in the answer.
Players have a total of six tries with these clues to guess the answer.
While there are a few strategies players can use to ensure they win Wordle every day, players may still need a few hints to get to the answer before their guesses run out. Check out below for some clues to today's word of the day.
Hints for the Wordle 249 for February 23, 2022
Stumped on how to get started on the Wordle puzzle for today? No worries; here are a few hints to help out anyone who is stuck trying to get that Wordle win.
Today's Wordle word has no double letters.
It contains two vowels.
The word ends with the letter "E."
This word is usually associated with a large amount of treasure.
This word also contains an "R."
It begins with a "T."
Answer for Wordle 249 for February 23, 2022
The answer to Wordle puzzle 249 is TROVE.
This is the answer for the New York Times version of Wordle; if players are still on the original powerlanguage version, they will most likely end up with a different puzzle than those on the updated site. This is because the New York Times removed several words from the original Wordle list of 2,500 words down to about 2,300, changing the randomized list enough to ensure that both versions would have different puzzles fairly quickly.
Wordle is available for any browser.

Submit press release, news tips to us: tips@odunews.com | Follow us @ODUNewsNG