Top members of the All Progressives Congress are against President Muhammadu Buhari's plan to impose the party's next presidential candidate.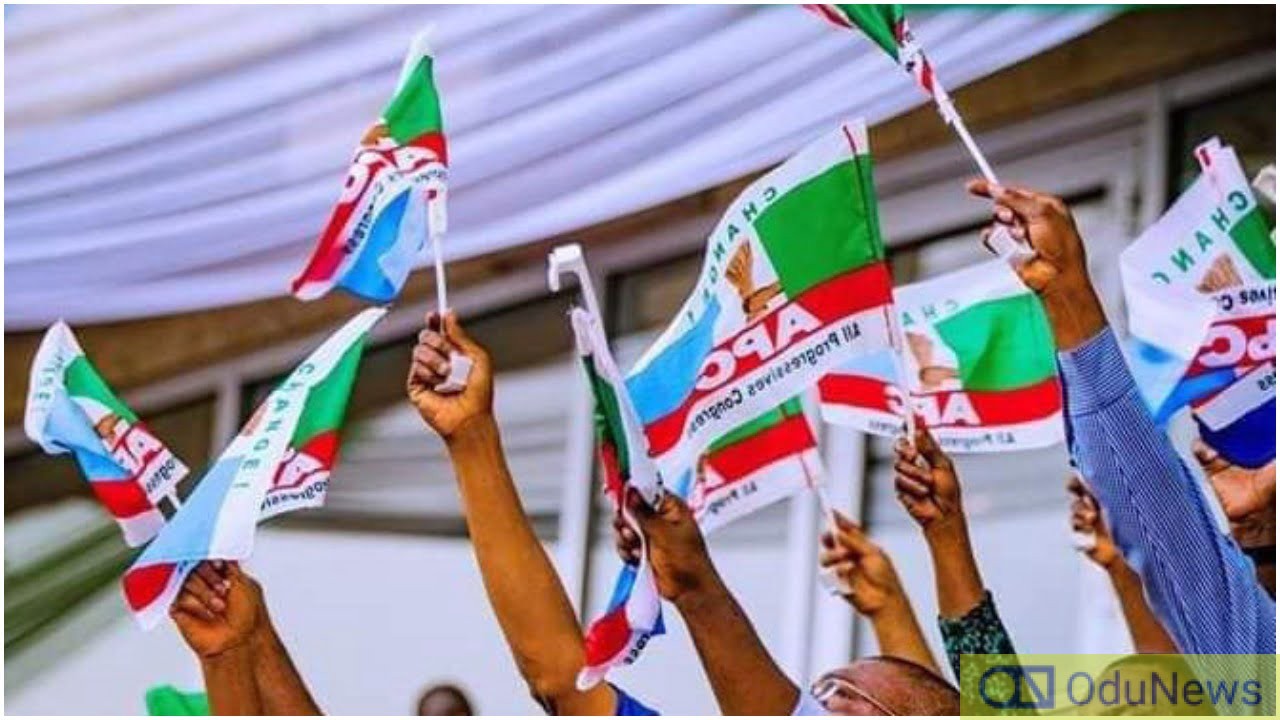 Recall that Buhari had on Tuesday sought the backing of the APC governors in picking the party's presidential candidate.
"I wish to solicit the reciprocity and support of the governors and other stakeholders in picking my successor, who would fly the flag of our party for election into the office of the President of the Federal Republic of Nigeria in 2023," the President urged the governors.
Reacting to Buhari's statement, APC National Vice Chairman (North-West), Mallam Salihu Lukman, in an open letter to Buhari, warned that picking a successor would be costly and risky for the President and the party.
Lukman warned that it would be highly risky to adopt the same succession framework of poor relations between predecessors and successor governors, which was largely a product of poorly imposed political succession arrangement in the country.
He stated, "The temptation for leaders to choose their successors is democratically risky and very costly. If in 2013/2014, Your Excellency could submit yourself to the internal democratic process, it is important that your successor also follows the same process.
"Notwithstanding, however, there is the overriding requirement to appeal to you to kindly resist the temptation. I would have wished we had enough time for open debate within our party. Unfortunately, as things are, we have less than one week to settle this matter.
"Like in the case of December 10, 2014, the APC National Convention, everything will be done at this year's APC National Convention to guarantee a level-playing field for all aspiring presidential candidates of our party. Any recommendation to the contrary will be inimical and injurious to the electoral fortunes of our great party, APC."
According to him, a major disadvantage of the succession arrangement with governors choosing their successors is that it negatively affects the relationship between the successor and the predecessor.
Lukman recalled the unfortunate third-term agenda of former President Olusegun Obasanjo and how it eventually eroded all his achievements as a leader, warning that it was necessary to caution against any transition initiative that risked being unpopular.
APC Deputy National Secretary, Festus Fuanter, in an interview with The PUNCH in Jos, said the National Vice Chairman of the party in the North-West spoke for himself when he said that the President should not choose his successor.
Fuanter said, "And I don't think that an opinion expressed by a member of the NWC should translate to a position of the National Working Committee members . For me , that should not be taken as the position of the APC National Working Committee members because it is not."
On his part, the party's National Legal Adviser, Ahmed El-Marzuq, said on Wednesday that the President never said he would choose his successor.
His terse SMS on the inquiry on the issue read, "He never decided to pick a successor. Please read his speech very well."
But part of Buhari's speech at his meeting with the governors indicated that he wanted to pick his successor as he stated, "I wish to solicit the reciprocity and support of the governors and other stakeholders in picking my successor."

Submit press release, news tips to us: tips@odunews.com | Follow us @ODUNewsNG