Youtuber Eniola Korty Olanrewaju popularly known as Korty EO, has sparked reactions on social media after claiming that her spell in the industry has made her fellow YouTube content creators 'sit up'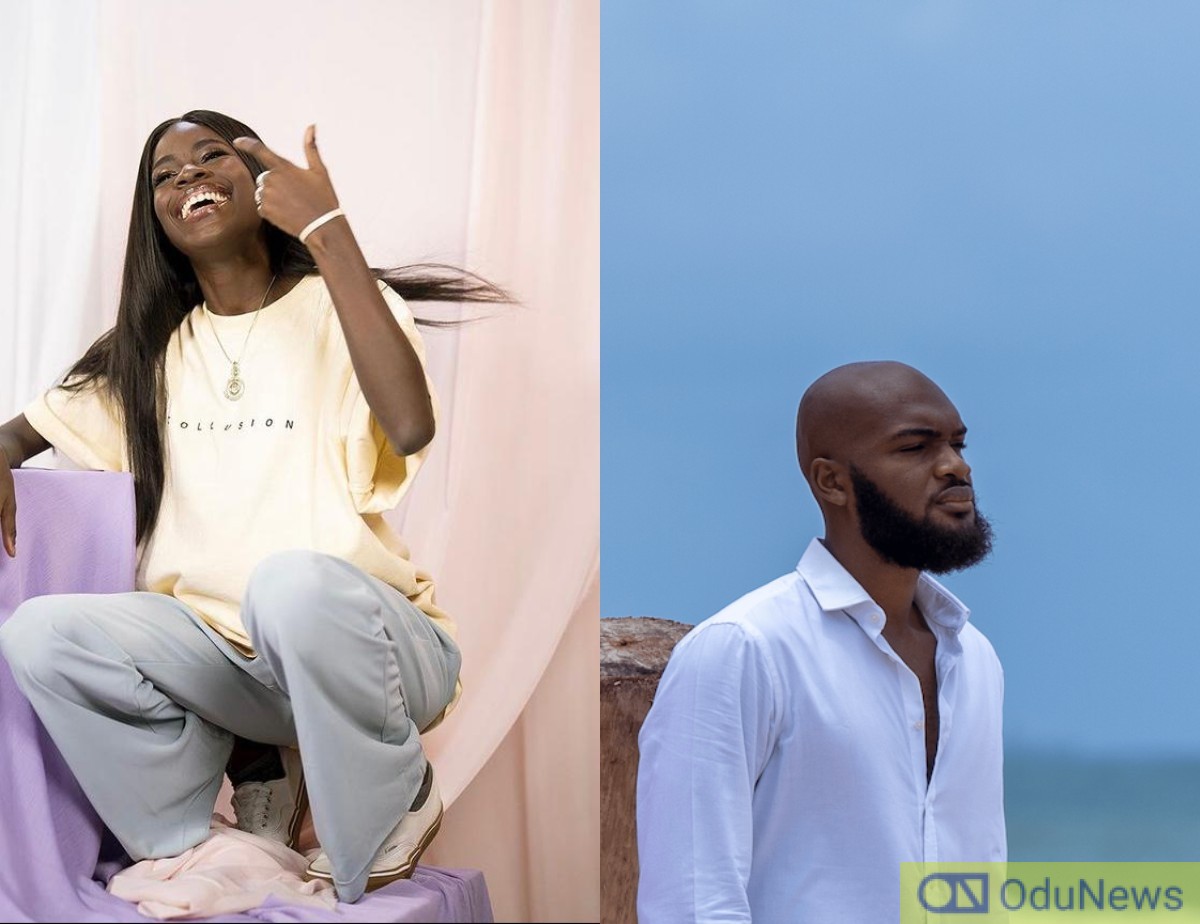 Korty EO who is renowned for churning out entertaining YouTube videos with celebrities and other people posted a series of controversial tweets on her page late on Thursday.
In one of the tweets, she said there is no YouTuber she could refer to as the best and that no one paved the way for her.
There's no Nigerian YouTuber I can call goat, nobody pave any stupid way for me, except God. Na me dey make them sit up now

— wasiu (@korty_EO) August 24, 2022
You're comparing me with people who have been on yt for 5-6 years, Which means a lot to me. They're amazing at what they do but all I've said is I no get goat. https://t.co/IX8ZpR0epM

— wasiu (@korty_EO) August 24, 2022
Which dirty fame? Cos a few people in Lagos know me? This is about the quality of my stories being the best there is rn. simple. https://t.co/tyn1qDweP0

— wasiu (@korty_EO) August 24, 2022
Responding to Korty's tweet, famed YouTuber Tayo Aina said he changed the game in the African YouTube space, insisting that he knows his onions and should be accorded some respect.
I changed the game in the "African" YouTube space. cause I don't talk about it doesn't mean I don't know my impact.

I'm not even a goat. I'm a fucking Bull! https://t.co/Twz0seUUgB

— Tayo Aina (@tayoainafilms) August 25, 2022
Reactions have continued to trail Korty's tweets with her name, Tayo Aina and YouTubers all trending on Twitter.
See some comments below:
I love Korty but the "na me dey make them sit up now" part of that tweet was unnecessary and insulting.

— ULOMA🐝 (@ulxma) August 25, 2022
Why are pple upset about Korty's tweet?
Babe legit said 'no one paved way for her in her YouTube journey, only God made things easy for her'.. and she been pushin herself thereafter. But some are dragging her to give credit. Y'all make it seem like bragging about your wins is bad

— Gucci icecream🍦🇨🇦 (@gucciicecream01) August 25, 2022
~ I think a lot of y'all just want to bully Korty or say something about her tweet. No doubts, there were people making YouTube content before her – Fosudo ( tech ) , Tayo ( Travel ) etc – Korty came & started something else for herself ( Lifestyle ).

So, what's the problem?

— Diji (@directordiji) August 25, 2022
Tayo Aina, Steven Ndukwu, Vivian Okezie, might not have paved the way for you. But those are definitely GOATS!

— MANDEM (@wa_culture) August 24, 2022
Tbh, I enjoy watching Fisayo's YouTube videos more than Korty. But I'm not even ready for the conversation.

— RADIO RAT (@simnom_emmanuel) August 24, 2022
Why do people even see the need to put all this out here. As long as you eating good and everything is working right ignore. Omo y'all are funny sha. You have a breakthrough enjoy it and keep working hard. All this is quite unnecessary if you ask me.

— Head in the cloud (@christogram__) August 25, 2022
Mazi Ibe, Pamilerin and a few others "paved way" for quite a number of Twitter influencers. I remember the first day I saw Mazi Ibe's dm if I'd be interested in promoting a brand, I could not rest for hours.

Korty is just chasing clout.

— Toyosi Godwin (@ToyosiGodwin) August 25, 2022
Found out about Korty's page when she did her review of Burna Boys' "Twice As Tall". And I've been a fan since.

Anything she says is true. 😌

— Unruly Outsider (@UnrulyOutsider) August 25, 2022
korty acts like she does never seen before things.
talmbout nobody paved way for me. sit down, miss.

— Aeesha Sa'ad🦄💕 (@TheAeesha) August 25, 2022
To be honest, I enjoy korty's "content" becuase of her type of 'relatable' direction and her choice of invitee.. but tayo Aina is on another level,

From style of video, to editing, to location and infused expenses, to social impact. He is really a Bullish Goat⚡️🤝🏽 https://t.co/ihfkFbGjPx

— Earnest.eth • Designer (@dbranddr) August 25, 2022
Submit press release, news tips to us: tips@odunews.com | Follow us @ODUNewsNG