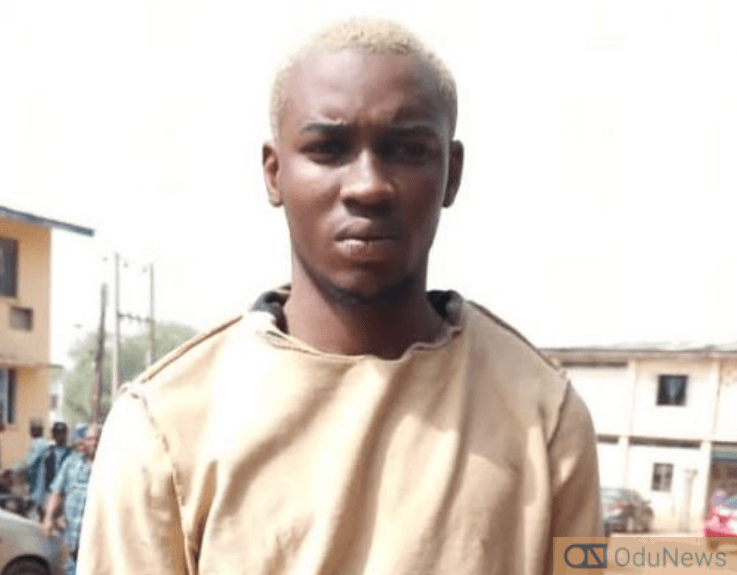 An American woman, Vonapolouis Moss, has reported to the Kwara State Police Command in Nigeria that she was tricked into traveling to the country by a 23-year-old internet fraudster. The suspect, Joshua Awoleye, a Higher National Diploma student at the Kwara state Polytechnic in Ilorin, allegedly met Moss on social media platform TikTok and posed as an American man named Howard Adams in order to scam her out of thousands of dollars.
Moss explained that Awoleye invited her to Nigeria and, upon her arrival, defrauded her of $1000 before taking additional money from her. She was eventually rescued by police and is now in secure custody, awaiting her return trip to the United States. Awoleye has been arrested and will be charged in court after further investigation.
According to the statement released by the Kwara State Police Command, the incident began when Moss met Awoleye on TikTok, where he presented himself as an American named Howard Adams. Awoleye allegedly convinced Moss to transfer $1000 to him, claiming that he needed the money for work-related expenses in Nigeria.
However, after Moss transferred the money, Awoleye reportedly continued to request more funds from her, claiming that he needed additional money for various reasons. This prompted Moss to suspect that she was being scammed and she contacted the police for help.
On January 12, 2023, the police were able to track down Awoleye and rescue Moss from his custody. They arrested Awoleye and took him into custody for further questioning. The police also discovered that Awoleye had defrauded Moss of additional funds, beyond the initial $1000 that she had transferred to him.
The police commissioner, Paul Odama, stated that Awoleye will be investigated by the police and charged in court after a thorough investigation of his alleged crime. He also confirmed that Moss had been moved into secure custody by the State Police Command and will be returned to the United States as soon as possible.
In an interview with news outlets, Moss stated that she had been looking forward to visiting Nigeria, but the experience had been a nightmare. She said, "I like Nigeria and I would like to come back, but what I want now is to go back to America." She also warned others to be careful when meeting people online and to be wary of anyone who asks for money.
The incident highlights the ongoing problem of internet fraud in Nigeria, also known as "yahoo yahoo," where individuals use social media and other online platforms to scam people out of their money. The police have urged members of the public to be vigilant and to report any suspicious activity to the authorities.

Submit press release, news tips to us: tips@odunews.com | Follow us @ODUNewsNG