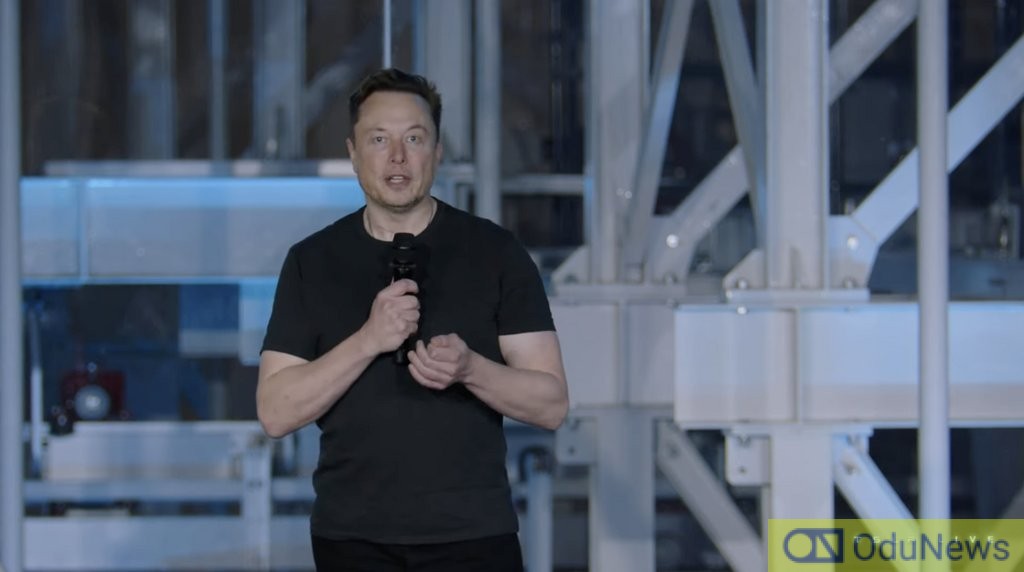 Tesla, the electric vehicle manufacturer, held its 2023 Investor Day in Austin, Texas on Wednesday, during which CEO Elon Musk unveiled his "Master Plan 3" and discussed the company's plans for scaling up amid growing competition. While the presentation was heavy on vision and past achievements, it was light on specifics regarding new products or services.
In the opening minutes of the presentation, Musk stated that there was a clear path to a sustainable-energy Earth without destroying natural habitats or having to forgo electricity use. He went on to say that it was possible to support a civilization much larger than the current human population of 8 billion on Earth.
Musk was initially joined on stage by Drew Baglino, Tesla's Senior Vice President of Powertrain and Energy Engineering, as they discussed a future in which the company would play a key role in "re-powering the grid with renewable fuels" by ramping up battery production for both electric vehicles and utility-scale energy storage systems. Tesla's aim is to produce 20 million electric vehicles annually by 2030, with full-year deliveries of around 1.31 million vehicles reported in 2022.
During the Q&A session that followed the three-hour presentation, executives were asked how Tesla could increase its market share in China. Musk deferred the question to Tom Zhu, who leads global production and has managed Tesla's businesses in China and APAC for several years. Zhu responded by saying that as long as the company offered a product with value at an affordable price, demand wouldn't be a concern. Musk added that demand was determined by affordability, not desire, and that even small price changes could have a significant impact.
Zhu also revealed that as of Wednesday, Tesla had produced four million cars in total, with production efficiency improving significantly over time. The company plans to construct new car and battery factories and increase production at existing facilities.
Rebecca Tinucci, Tesla's charging leader, disclosed that the company delivered nine terawatt hours across various charging methods in 2022, including 40,000 Superchargers for home use. Tinucci noted that approximately half of the company's Superchargers in the EU are open to other vehicles, and that ten Superchargers in the US were recently opened to non-Teslas.
Franz von Holzhausen, Tesla's design leader, and Lars Moravy, Vice President of Vehicle Engineering, took the stage to demonstrate several planned manufacturing changes aimed at enhancing Tesla's vehicle production efficiency. However, von Holzhausen noted that the company would not yet reveal its "next gen" vehicle.
Colin Campbell, Tesla's powertrain vice president, stated that the company's next powertrain factory would be 50% smaller than the one in Austin, Texas, but would have the same capacity. He also revealed that Tesla was working on a new drive unit compatible with any battery cell type and a motor built without any rare earth metals.
At a press conference held prior to the 2023 Investor Day, Mexican President Andres Manuel Lopez Obrador announced that Tesla had agreed to construct a large factory in Monterrey, Mexico, utilizing recycled water and other initiatives to manage water scarcity in the area. Musk confirmed the factory plans and stated that any production there would complement, not replace, manufacturing at other Tesla facilities.
Tesla's shares have rebounded from their 2022 lows, rising more than 60% so far this year. However, the stock fell 1.43% before the event and an additional 5% after hours.
Mizuho Securities analysts maintained a buy rating on Tesla's shares ahead of Investor Day, noting that the company was a leader in a growing market for fully electric vehicles. They cautioned, however, that cheaper competitor EVs could potentially dilute Tesla's share of the US EV market.

Submit press release, news tips to us: tips@odunews.com | Follow us @ODUNewsNG